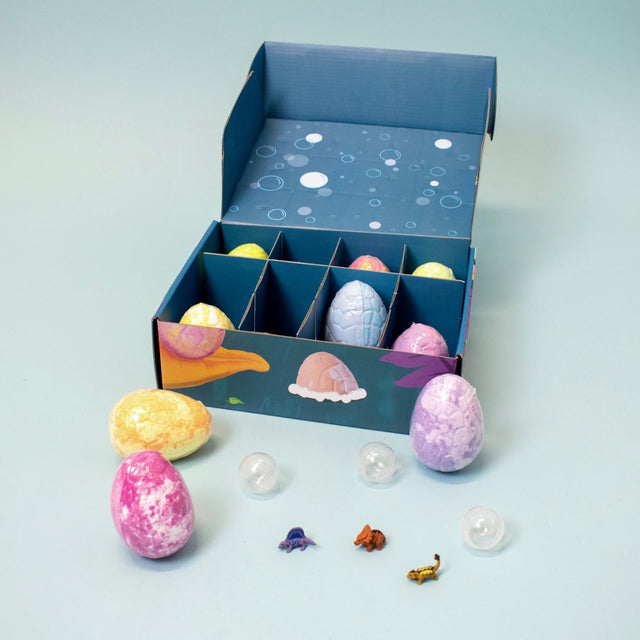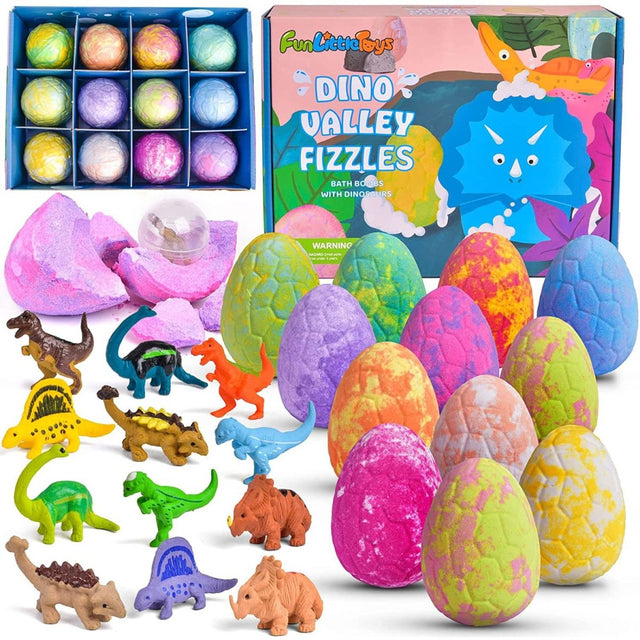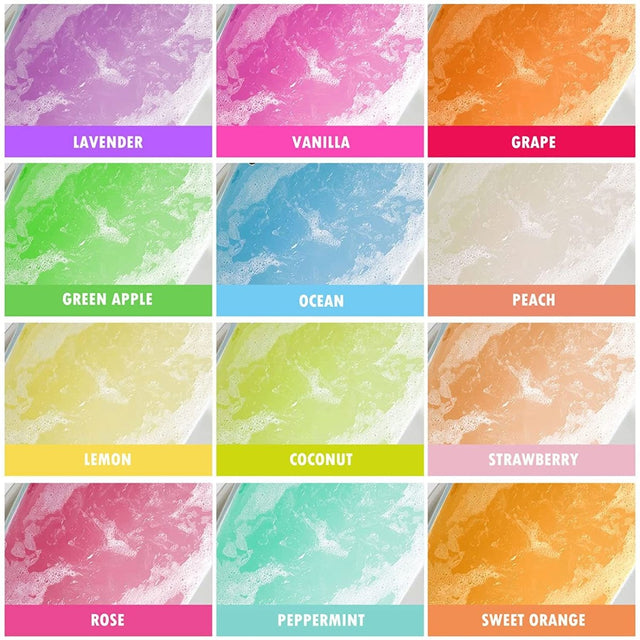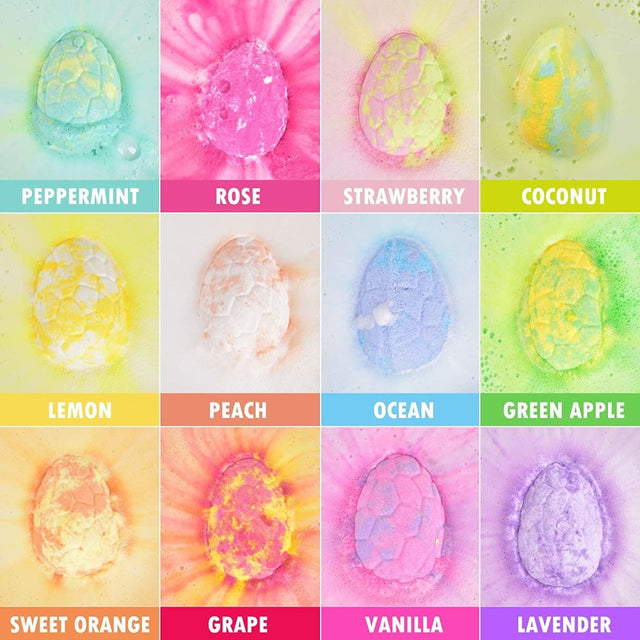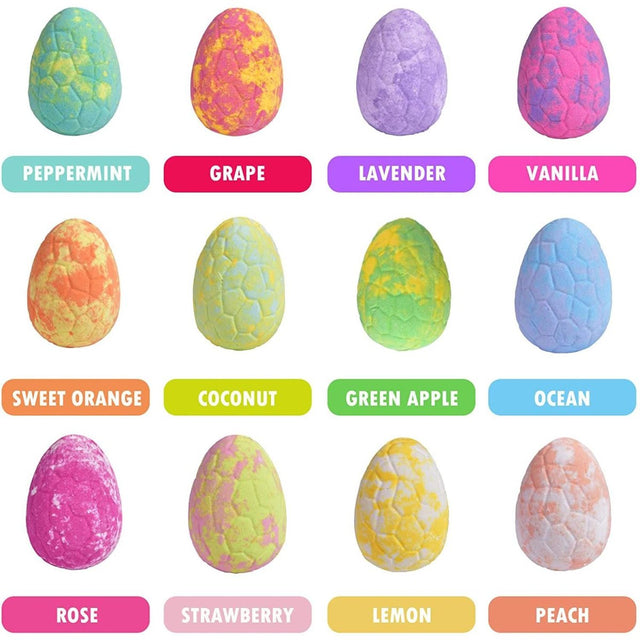 Dino Valley Fizzles: 12 Colors Kids Dinosaur Bath Bombs

As the colorful dinosaur egg-shaped bath bombs dissolved in water, 12 ancient dinosaurs gradually revealed themselves. The water becomes green, orange, purple, blue, yellow, red, or pink.
Depending on which egg you pick, the scents are also different. For example, do you like coconut and green apple? These fragrances are also available!
Features of the 12 Colors Kids Dinosaur Bath Bombs
[12pcs Dino Egg] 12 colors of Kid Dinosaur Bath Bombs with 6 ancient dinosaurs, including Tyrannosaurus, Brachiosaurus, Stegosaurus, Styx, Triceratops, and Ankylosaurus.
[Bath Time Fun] Easily drop a dinosaur bath bomb into the tub filled with warm water, the bomb will rapidly fizz, making the water colorful and full of bubbles. Each dinosaur toy is inside the bath bomb, and it will be exposed until the bath bomb is completely dissolved.
[Early Education] Identifying different kinds of dinosaurs and their name enhances kids' hand-eye coordination and imagination of the dinosaur period.
[Natural Ingredients] Dinosaur egg-shaped bath bombs contain natural sea salt, rich in minerals and fragrance oil which are all safe for kids and keep your kid's skin hydrated and moisturized. The fun color is easy to clean and won't leave stains around the tub.
[Ideal Gift] Cute bath bombs gift set perfect for any occasion, no matter party favors, Easter, or Christmas. Great bath bombs for boys and girls. Let your little one has a lovely bubble bath.