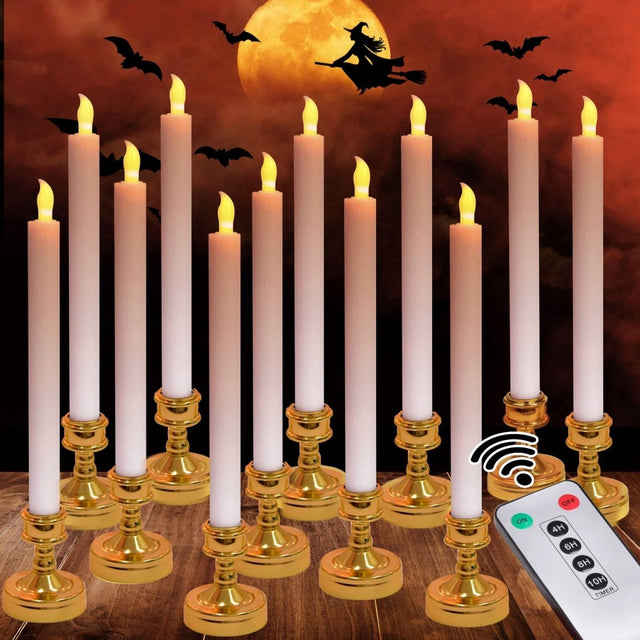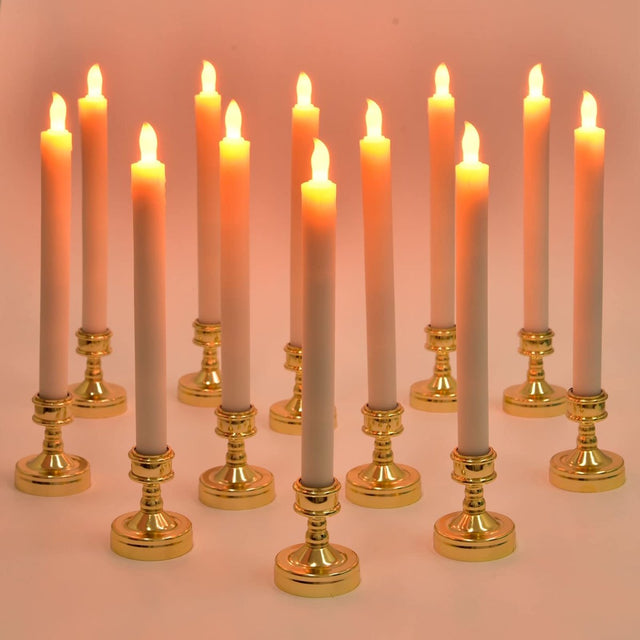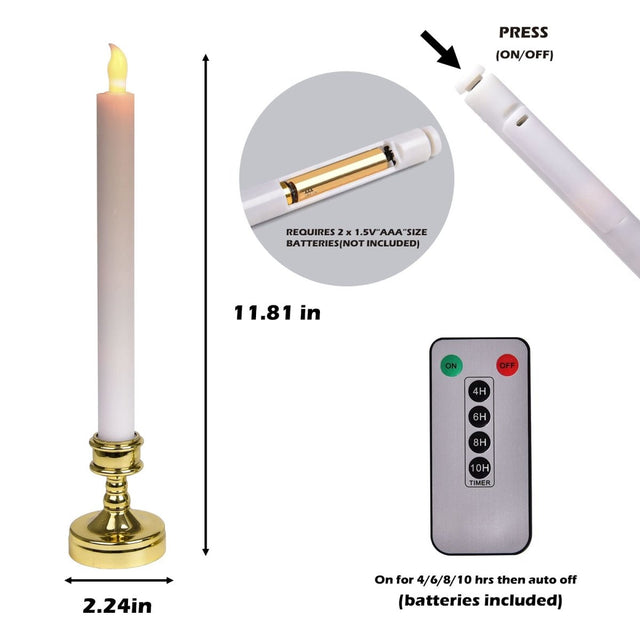 Indoor Halloween Decorations:
Flameless Candles with Halloween Candle Holder
Safety first! Flameless, electronic candles completely eliminate fire-risk inside and outside your home. Use these candles to safely create the spookiest atmosphere. Enhance the Halloween spirit with spooky candles.
All of the candles are remote controlled, which makes controlling the atmosphere that much easier! With such an incredible value pack of 12 candles, in one button, you can control all 12 of them. Stress less and celebrate more.
Don't worry about using these candles solely for Halloween. These candles will also have much use and versatility for other occasions like Christmas, Thanksgiving, and other places. Don't worry about storing them away, you'll be using them for all kinds of events. They're convenient and easy to use! 
PopFun Flameless Halloween Candles and Skull Set
Features of the Remote Control Flameless Candles
🕯 REALISTIC - Best alternative to real candles, but LED lights still flicker like a real candle.
🕯 REMOTE CONTROLLED - Turn on/off all candles with the remote control. Manual control is possible. Set a time duration for 4, 6, 8, or 10 hours. 
🕯 SAFE - No burning the house down here! No dripping wax, no smoke, no fire hazard. Safe and perfect for households with kids, pets, and other flammable decorations. 
🕯 VERSATILE - Made for multiple occasions. Can be used for Halloween decorations and Christmas decorations. Also suitable for dinners parties.
🕯 WHAT'S INSIDE
-
 12 candles, 12 candle holders, 1 remote control. 
Each candle requires (2) 3A batteries to operate. The remote control requires 1 3V button battery to operate. 
Each candle requires 2 AAA batteries to operate, and the remote control requires 1 3V button battery to operate. 
Core Information:
Unit size: 9.46 x 7.41 x 3.15 inches
Unit weight: 1.85 pounds.