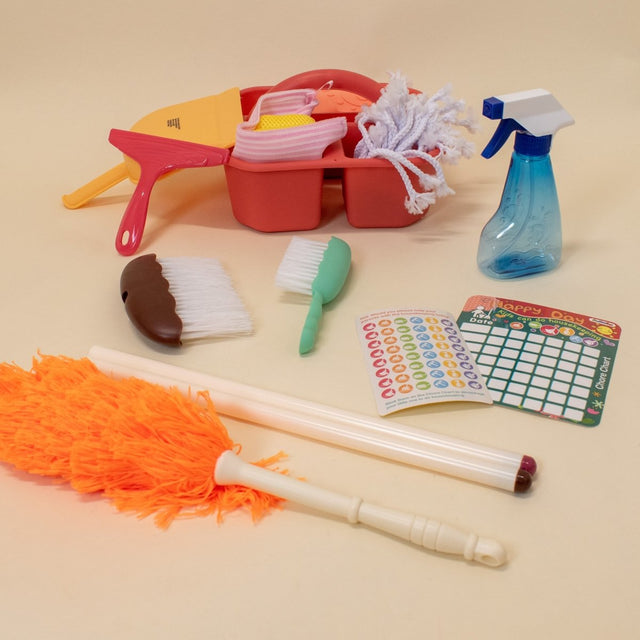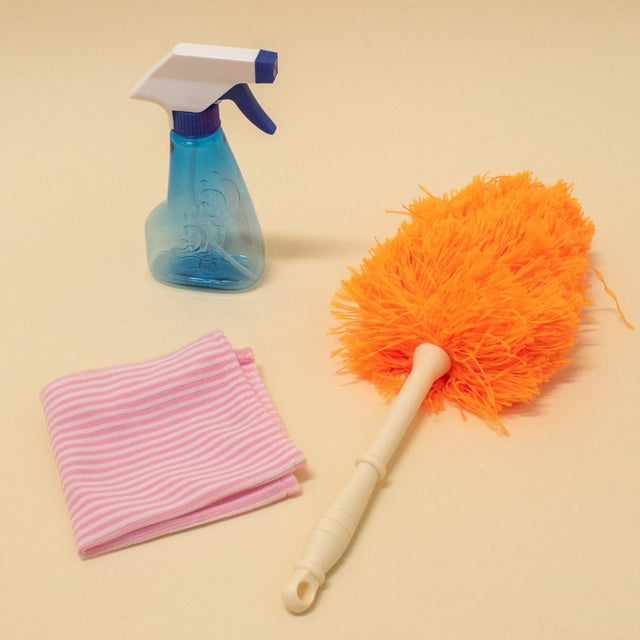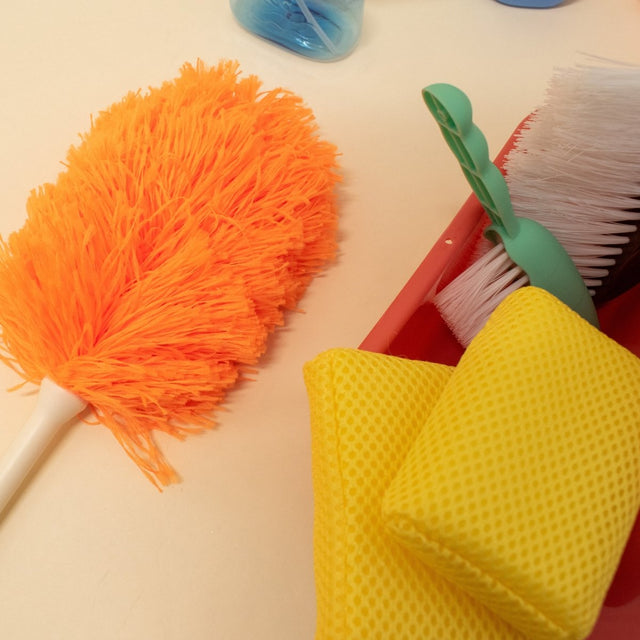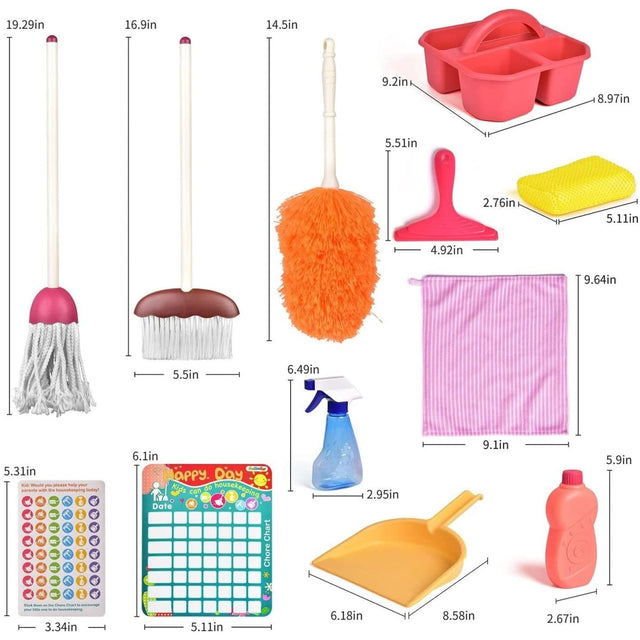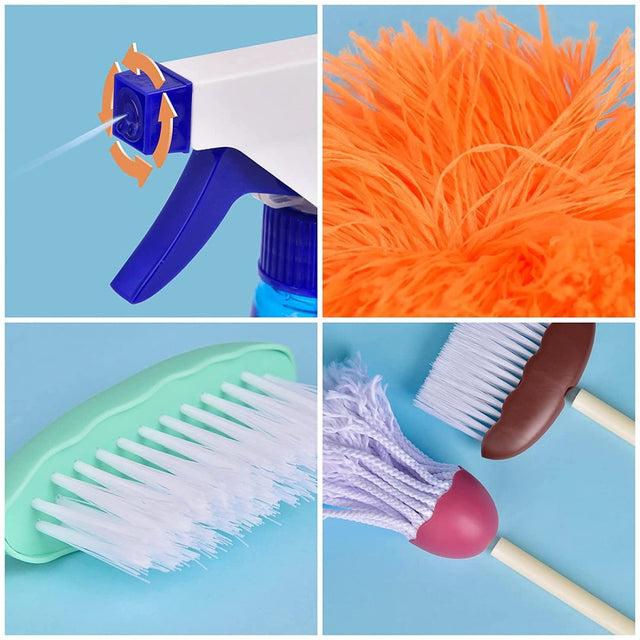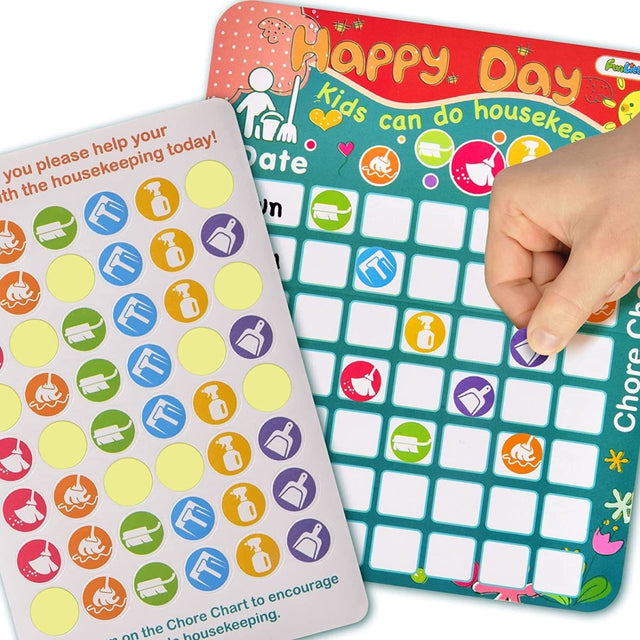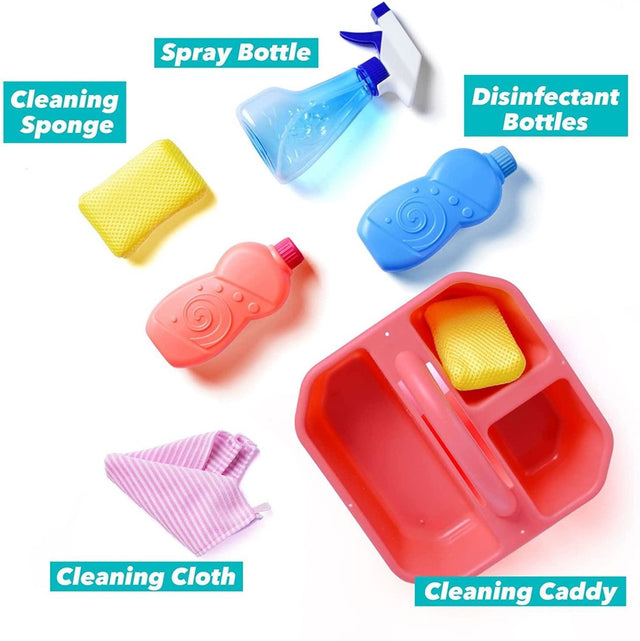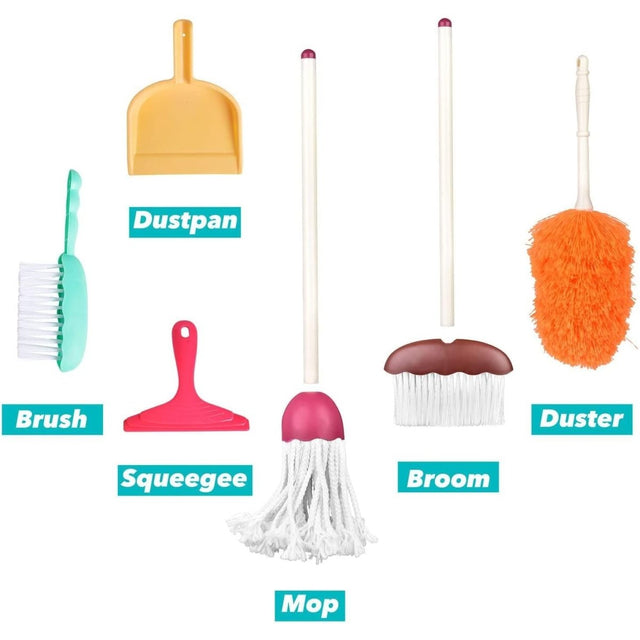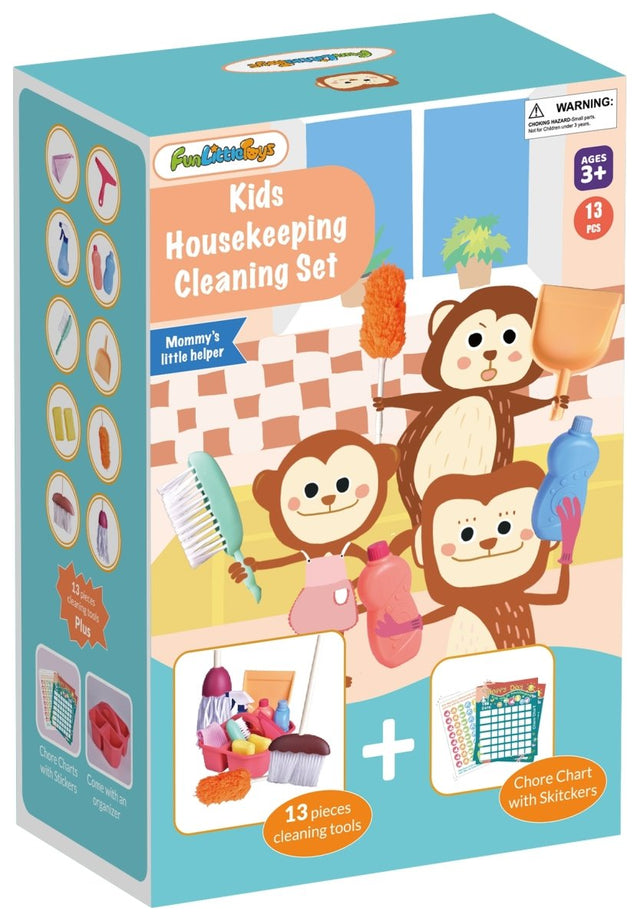 15 PCs Kids House Cleaning Set
The best toys are those that encourage and support interaction and observations. This broom and mop pretend playset is designed to inspire learning through play. By imitating parents, grandparents, and people surrounding them, your kids will learn to raise a good habit of helping and cleaning. It also teaches them to be more responsible when they realize how much work is involved in housekeeping. Don't forget to assign chores using the provided housework cards and make sure they get done!
Features of the 15 PCs Kids Cleaning Set
Product Info: This housekeeping cleaning set is designed for kids and toddlers. Broom, Duster, Mop, Squeegee, Brush, Dustpan, Spray Bottle, Pink& Blue Disinfectant Bottles, 2 Cleaning Sponge, Cleaning Cloth, Cleaning Caddy, and 2 Housework Cards. The cleaning sets (mop and broom) are detachable and easy to assemble. 
Great Learning Opportunity: This mop and broom pretend play set helps motivate your children to do chores by imitating your cleaning activities, thereby improving children's hands-on learning, eye-hand coordination, and motor skills. It further helps to build a good habit - the great chance to keep their own playroom clean. Plus, the use of a housework record card will motivate your children to gain independence and complete housework tasks while playing.
Unlock Unlimited Fun: This pretends play set encourages kids to role-play and imitate their parents. It is a great toy set for children 3-year-old and beyond.
Use as the Real Cleaning Set: This kids' cleaning toy set can be used as a real cleaning tool. It is a great educational toy - a great birthday gift for boys and girls. 
Premium Quality: This kids' chore set is made of durable and top-rated plastic. Safe for children and non-toxic. Complies with the American toy safety standard ASTM-F963 CPSIA.