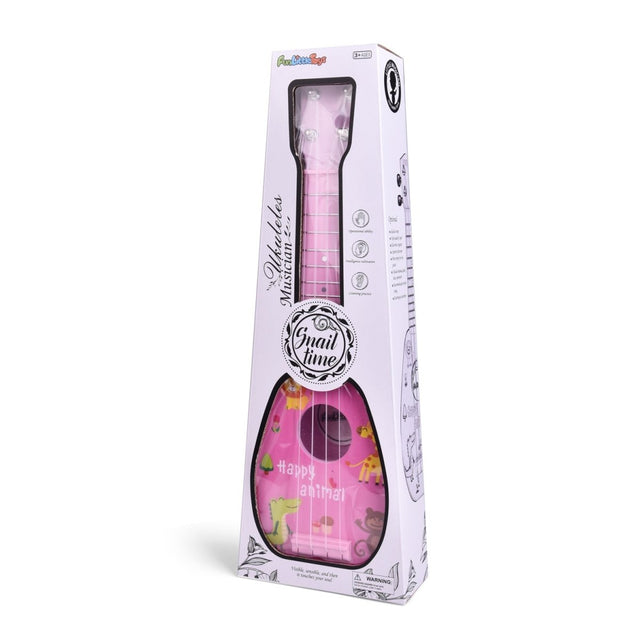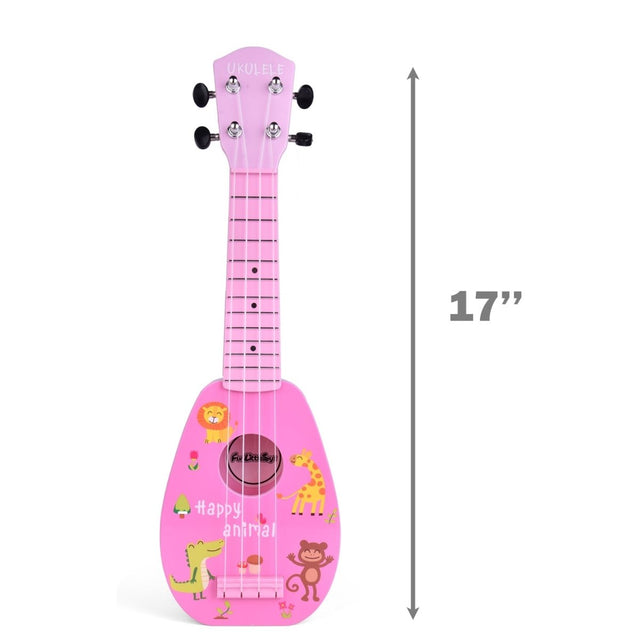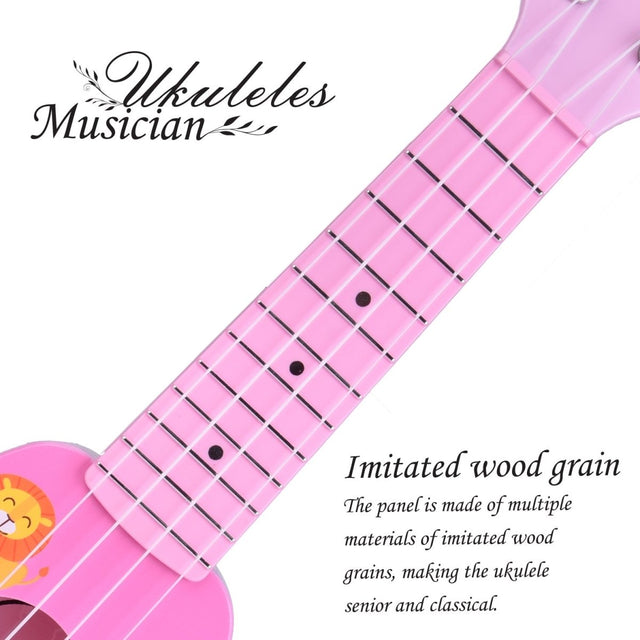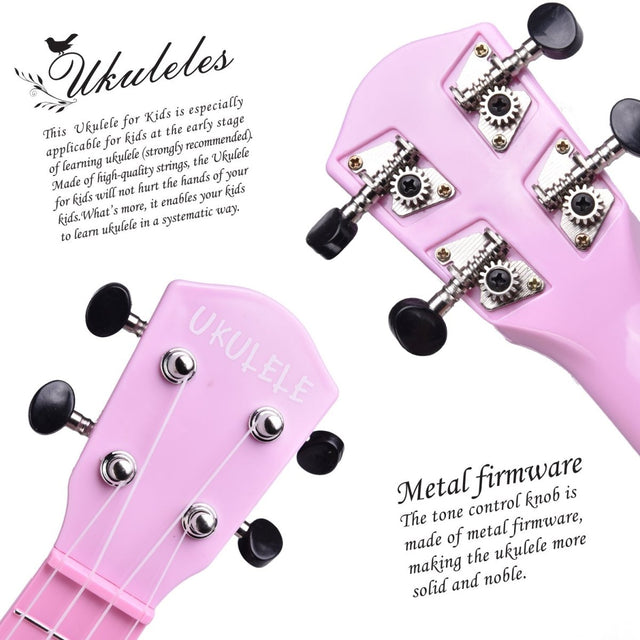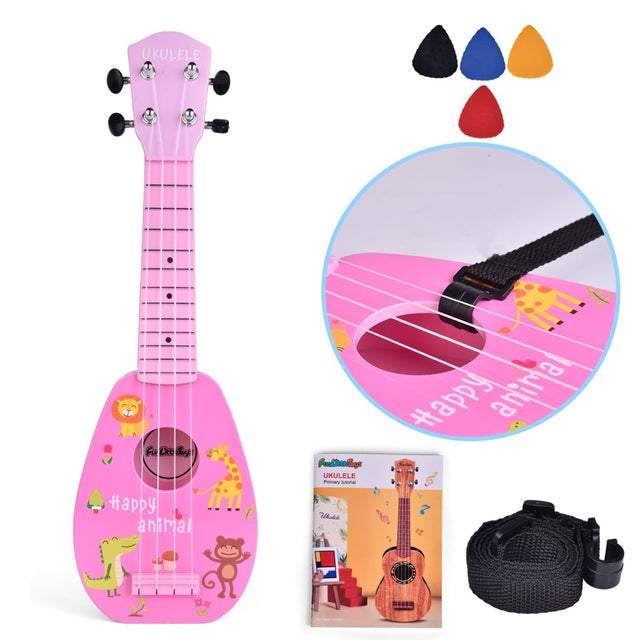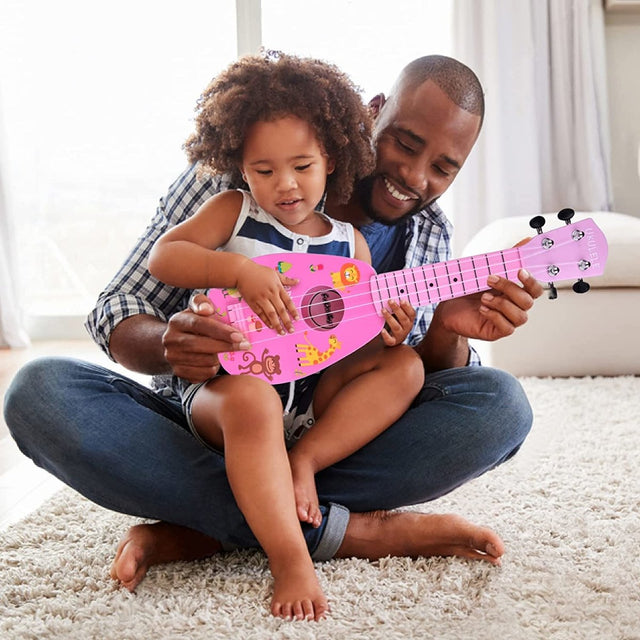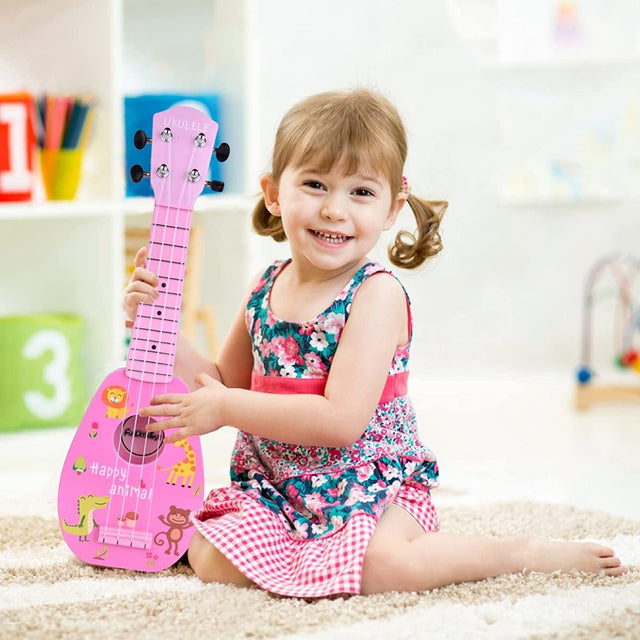 17 Inch
Ukulele 
for Kids
Kids get excited about music with a classic ukulele musical instrument sized just right for them. Cute & handy, easy to learn, play & sounds great too! Ukulele by Fun Little Toys promises to deliver hours of resounding fun as you play your favorite tunes with this exquisite musical instrument. Crafted from premium quality ABS materials for a pink color finish. Featuring meticulous craftsmanship and quality components that others place a premium on, such as the metal firmware, embodiment of details, sturdy nylon strings, and necessary accessories: strap, ukulele picks & manual. Among friends and an appreciative audience. So quit procrastinating and start your musical journey with the mesmerizing sounds of the ukulele toy. Get yours today!
Features of 17 Inch Ukulele   
♪ 17'' UKULELE TOY FOR BEGINNER: Bring out the fun of musical instrument learning, the best way to get to know the basic rhythm, composition, and strumming for kids to teens to college ages beginners.
 ♪ QUALITY-CRAFTED CLASSIC UKULELE: Made from 100% recycled ABS plastic material with the classic wood color finish, environmentally conscious design; meticulous craftsmanship & quality components, 4 sturdy nylon strings provide stability & durability sound. Four nylon strings are smooth and not easy to break, coating surface design prevents fingers from being hurt.
♪ LIGHTWEIGHT & HANDY: Soprano Guitar for kids beginners is light-weighted, easy for little hands to hold and strum away their favorite melodies anywhere.
♪ FULLY EQUIPPED: Pack includes necessary accessories, a Ukulele strap, manual & 4 Ukulele picks; pick colors are issued randomly.
♪ BEST GIFT CHOICE: Fits the bill for fun at a price that won't break the bank! A nice holiday gift and birthday present for children ages 3+; perfect toddler guitar musical instrument for any age to start playing, Halloween gift.