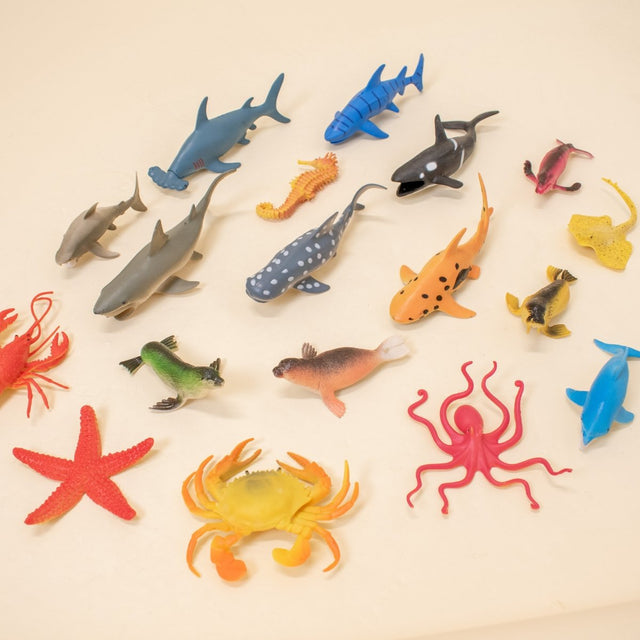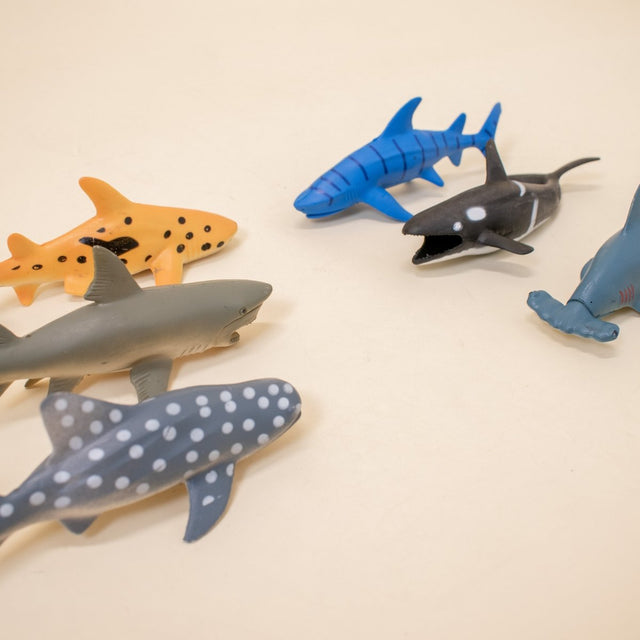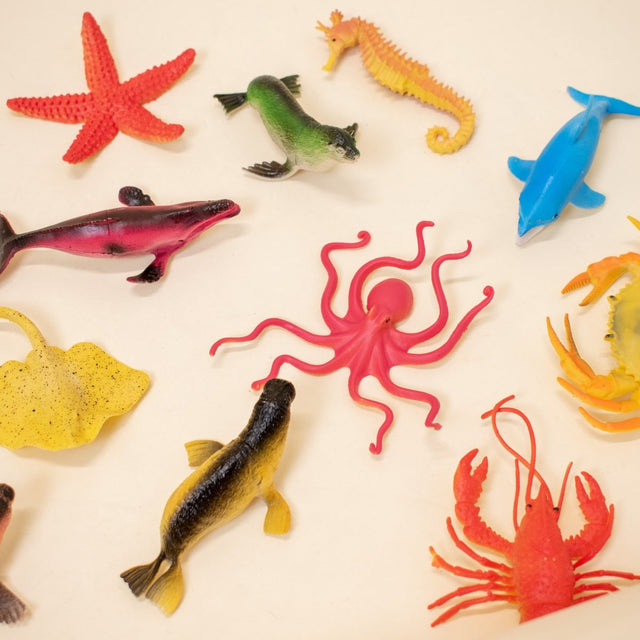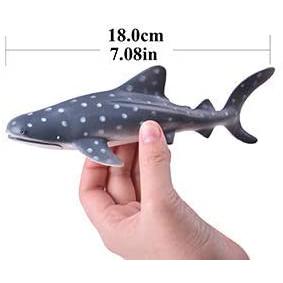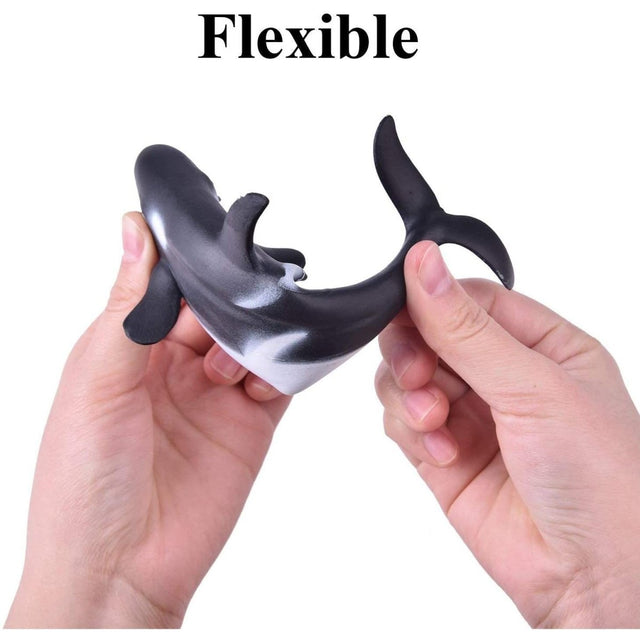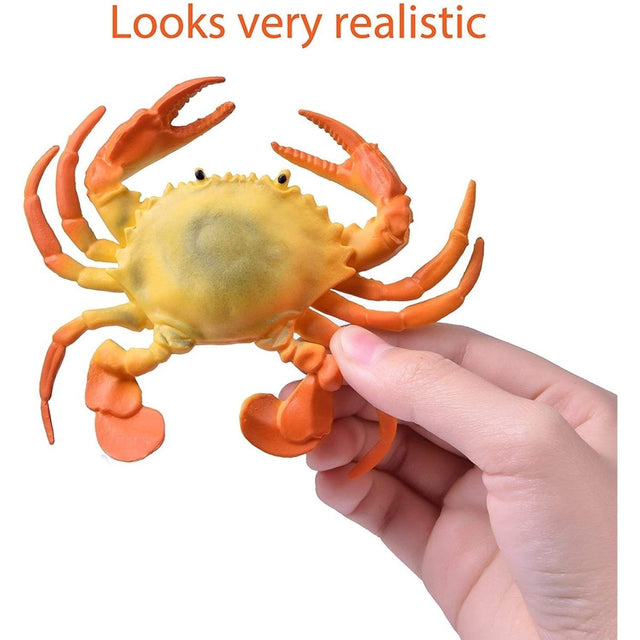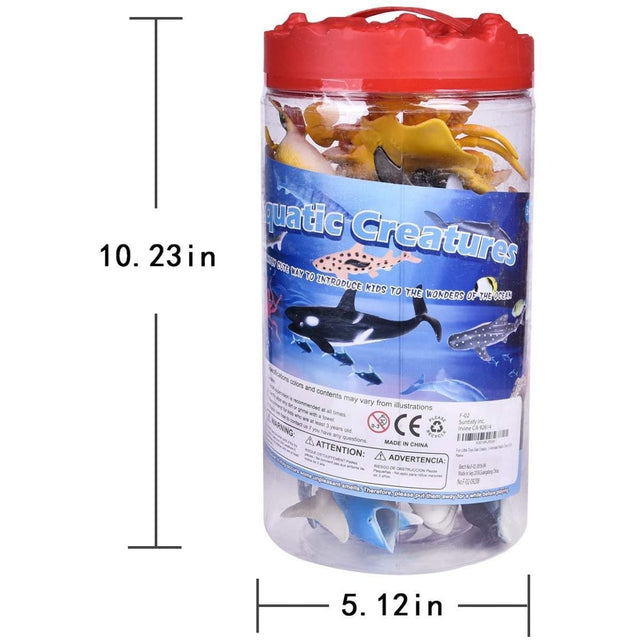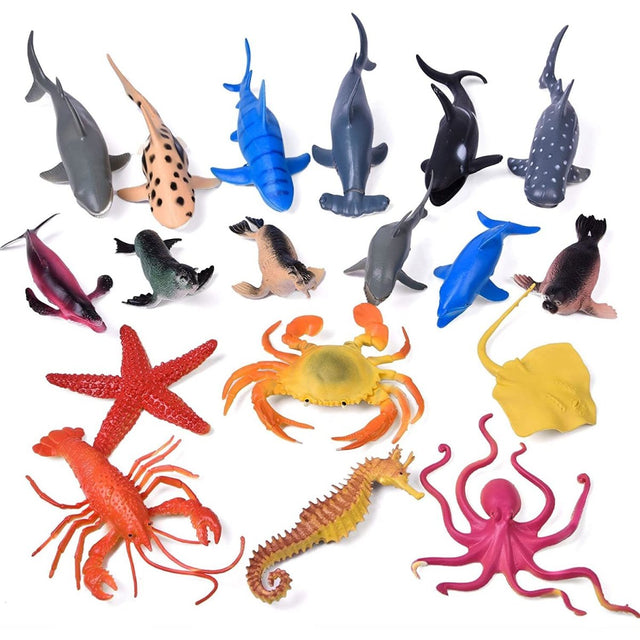 18 Pcs Sea Animals Bath Toys 
Want the whole ocean in your bath tab? The crab 🦀  swims near you; the octopus 🐙 waves its tentacles right next to you. The sharks 🦈  and dolphins 🐬 love to make friends with each other and gather together for parties -- do you dare to join? Come and play with them underwater and let your imagination takes you wherever you want!
Features of the  Sea Animals Bath Toys
Gift: this ocean animals figures set is an awesome gift for toddlers, boys girls, sea animal lovers, and collectors.

Includes: 18 sea creatures figure, life-like animal assortment appeals to your little one! The biggest one: was 6.9 inches in length, and the smallest one: is 3.9 inches in length. It can be the best Easter basket stuffers or Easter egg fillers for toddlers.
Quality: sea creatures are made of sturdy, non-toxic rubber to withstand kids' play.
Bath & Pool fun: play with the fish animal figures toy in a bath or pool. It also can be the cupcake toppers for the birthday ocean theme party, The Pinata filler for a party favor.
Educational: sea animals toys for children to learn the ocean creatures, colors, and shapes
Product FAQs:
Question:
How big are the actual animals?
Answer:

Pretty large, over an inch long. And very detailed. I bought these for my son at Christmas and he loves them. I was very pleased. They arrived quickly, too.

Question:
Can these go in the bathtub?
Answer:

Yes, my grandson takes his in the bathtub all of the time. I just let them dry afterward or even dry them with a towel so they don't drip.