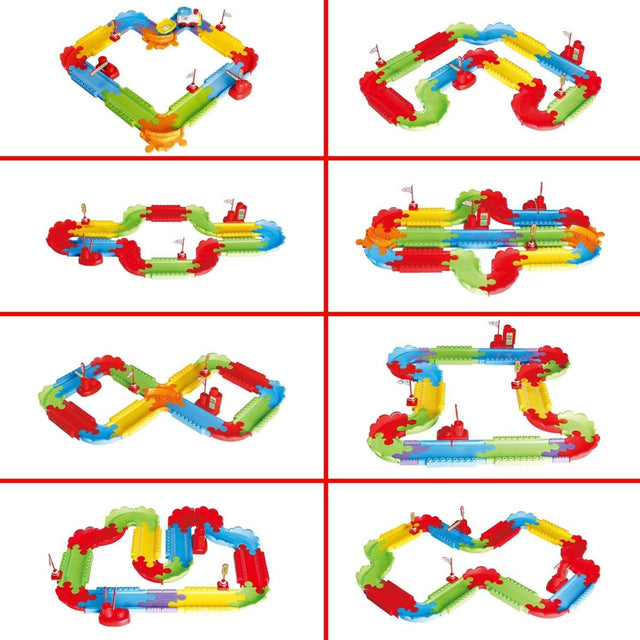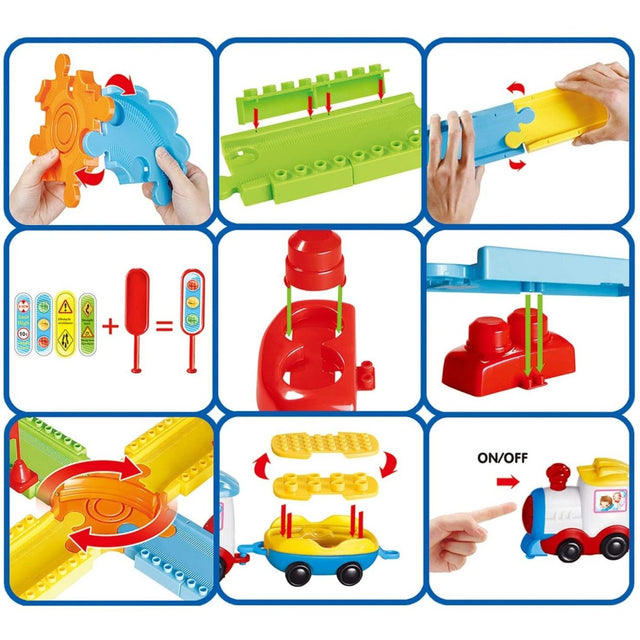 189 PCs Kids Train Sets with Variable  Railway Track Shapes
Hey little Engineers and Train Enthusiasts! Are you excited about a toy with almost infinite shapes? You can create and design the shape of the train tracks however you want! And this is the most ideal toy for kids- the ones that nurture imagination, foster creativity and enhance hand-eye coordination.
Features of the Toy
 Train Sets with Variable  Railway Track Shapes
🚗【Train Set for toddler】Includes train tracks, train stations, and transit signs that are all in vibrant colors, as well as a variety of entertainment facilities to create an amusement park, 189 pieces altogether.

🚗【Flexible Assembly】 Composed of 8 rectangular rail tracks ( 7.7 in x 2.3 in) and 12 arc-shaped (3.14-inch radius) tracks, those pieces can form more than 32 different layouts.
🚗【Electronic Musical Train】Fun-filled train set is equipped with a self-propelled electric mini train that can travel freely along the tracks, accompanied by soft light and choo, for the inspiration to create countless joyfulness. Requires 2 AAA batteries (not included).
🚗【Intellectual Challenge】Presented with a DIY 3D puzzle model inside the pack made of thicker cardboard material. Help your little ones to assemble this wonderful train track model with the detailed instruction manual right now.
🚗【Perfect gift】 This toy is perfect for a birthday, Christmas, or Holiday gift. It is suitable for playing alone or with friends.