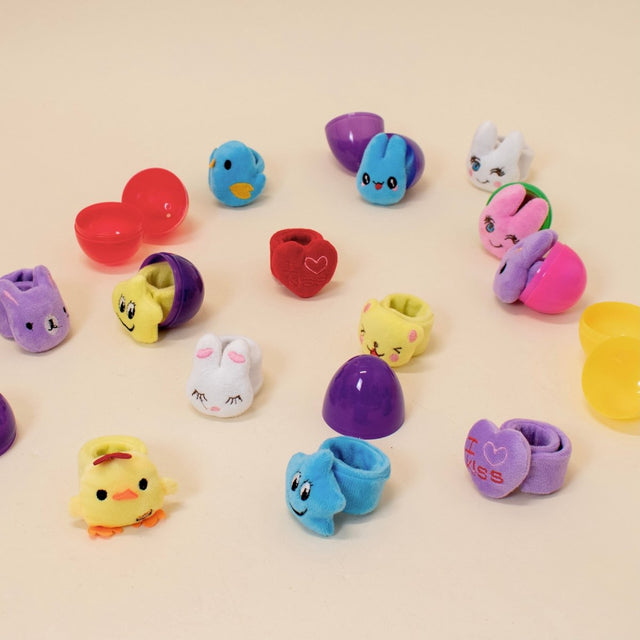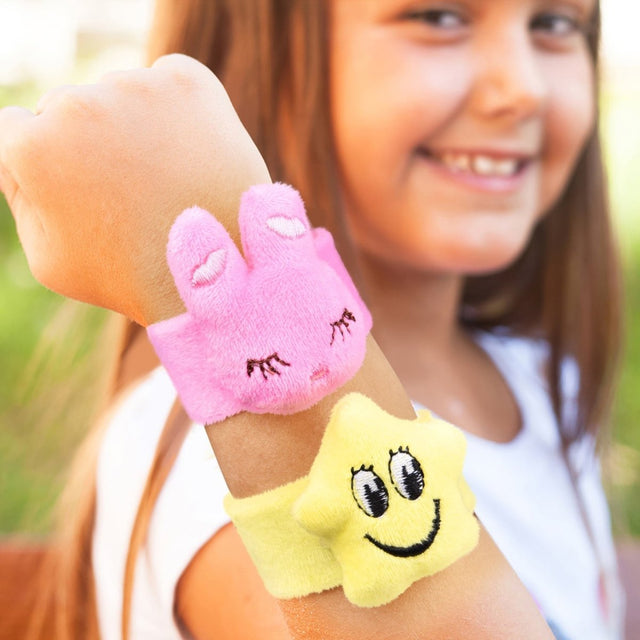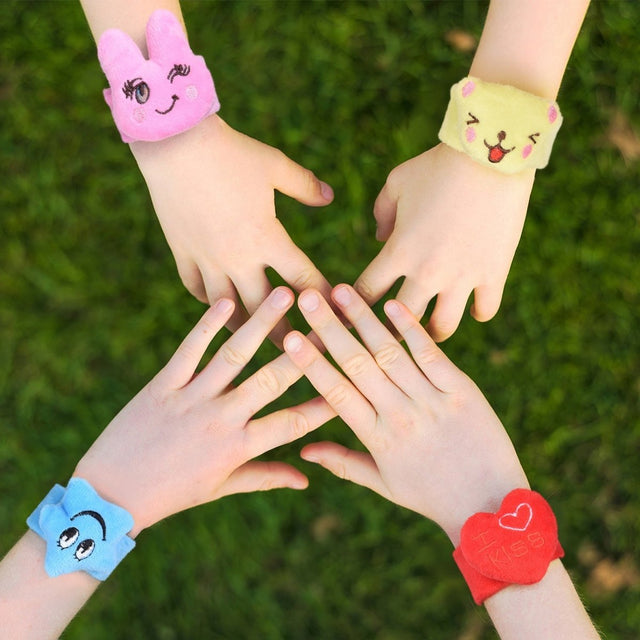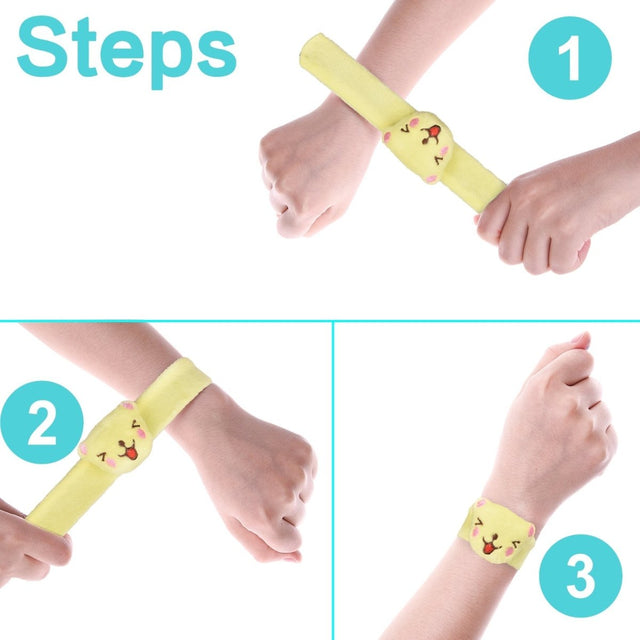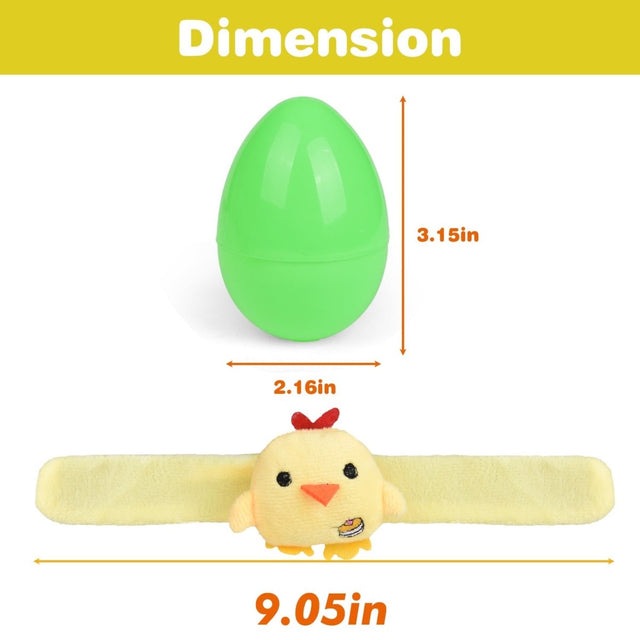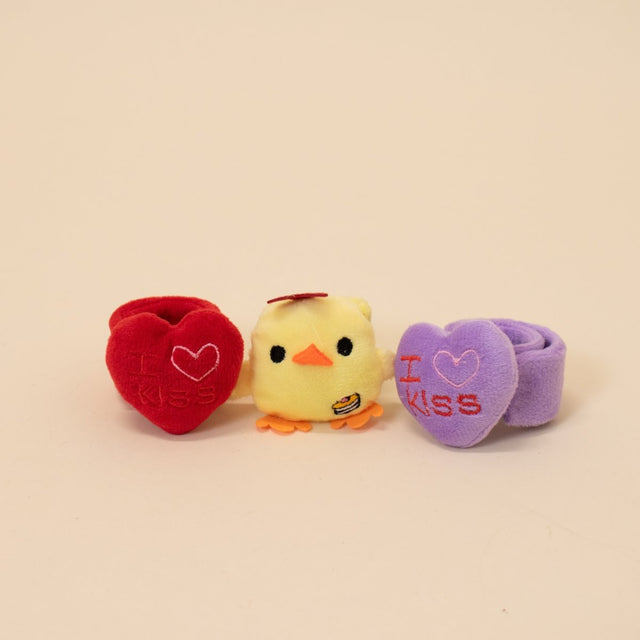 18pcs Easter Slap Bracelet for Kids
Let's enjoy Easter together! Find your friends and play with these cute little animal slap bracelets. These fluffy slap bracelets are colorful and adorable, as they feature 18 different animals and other cute styles: a small chick, a rabbit, a duck, a bear, and so much more! Can't wait to collect these during the Easter Egg Hunts with my friends!
Features of the Easter Slap Bracelet
Super Value Pack: 18 brightly colored prefilled surprise eggs set comes filled with 18 completely different styles of slap bracelets party favors, no two are the same.

Vibrant Coloration and Trendy Designs: Each fuzzy kids' slap bracelet has an adorable plush charm, such as a bunny, chick, heart, star; soft plush-covered slap bands for kids & adults, approx. 9''long, one-size-fits-all.
Designed for Comfort: Outstretched legs snap closed; enjoy the fun of pop instantly from a straight strip to a wrist-hugging bracelet, made with a durable metal core inside.
Enjoyment Anywhere: Compact and comfortable, children can keep them on their wrist as an awesome accessory or slap and laugh to their heart's delight. Due to its convenient size, the slap bracelet is the perfect toy to entertain kids anywhere: on trips, running errands, or hanging out at home.
Ideal Gift for Kids: Great for kids' party favors, basket stuffers, egg fillers, giveaways, goodie bag fillers, party prizes, holiday gifts for children, birthday party favors supplies, Christmas stocking stuffers, and more.