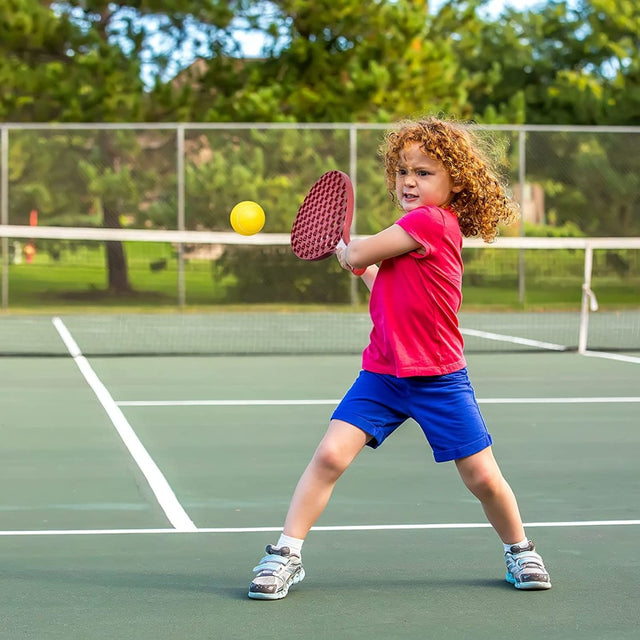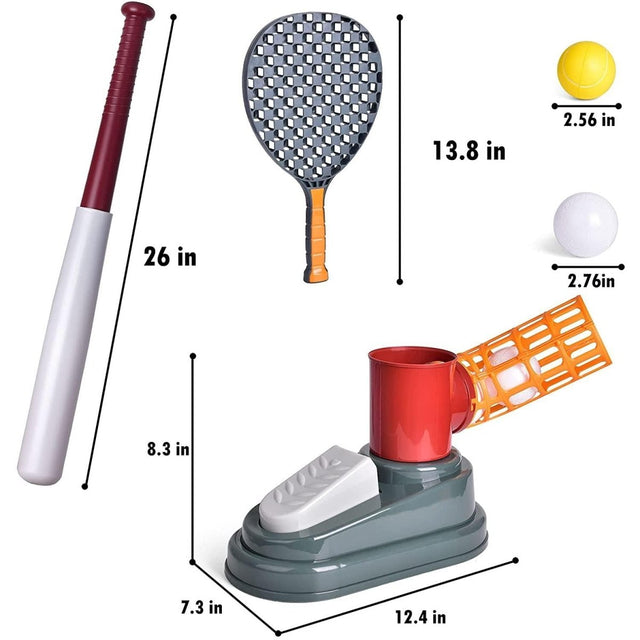 2 in 1 Baseball and Tennis Pitching Machine
You're set to kick off hours of entertainment alongside some of the most classic sports in the world with the Outdoor Sports Pitching Machine. No need to worry about setup – this mechanized tennis ball machine arrives at your doorstep with easy-to-follow illustrations printed right on the packaging! In 5 simple steps, you'll be perfecting your swing and playing your favorite sports. Send balls soaring into the skies with this pitching machine baseballs and tennis balls. The extendable baseball bat and tennis racquet measure out to the perfect length of 26" and 13.8" inches respectively. Players of any size are going to absolutely love stepping up to the plate with this kid's baseball pitching machine. And for those little leaguers needing a smaller-sized bat, Fun Little Toys designed extend-o-tech directly into the bat. Get into the game with the Outdoor Sports Pitching Machine today!
Features of the 2 in 1 Baseball and Tennis Pitching Machine
2 IN 1 BUNDLE – The Outdoor Sports Pitching Machine from Fun Little Toys brings 2 exciting sports into your backyard! These pitching machines come alongside 1 extendable baseball bat, 2 tennis racquets, 3 play baseballs, and 1 play tennis ball.
LOVE OF THE GAME – Inspire a passion for sports from an early age while encouraging your child's engagement with games to be enjoyed for a lifetime.
EASY ASSEMBLY – In just a few steps you'll be set up for success. This kids baseball pitching machine features illustrated instructions that will have you swinging for the fences in no time.
THE GIFT OF SPORT – Playsets for the backyard and the park make the perfect gift no matter the season. This bundle is guaranteed to provide hours of entertainment to parents and kids alike