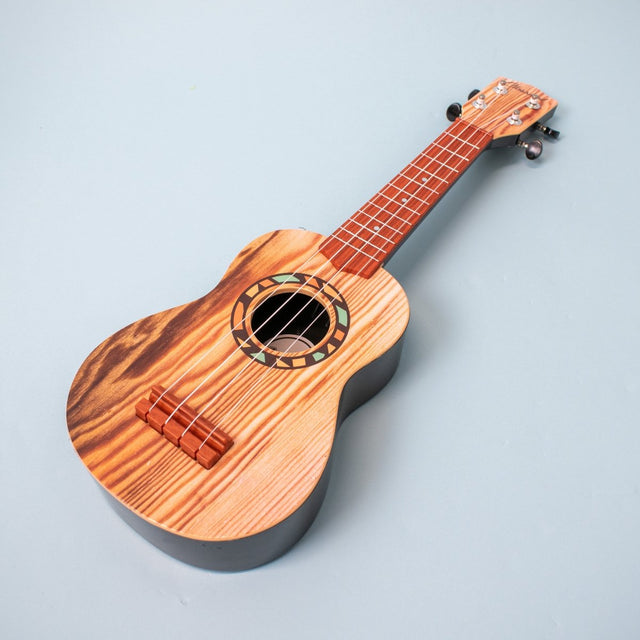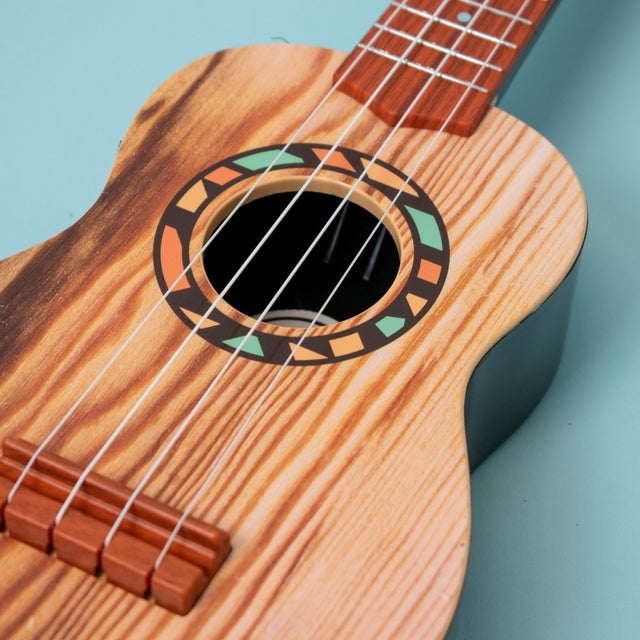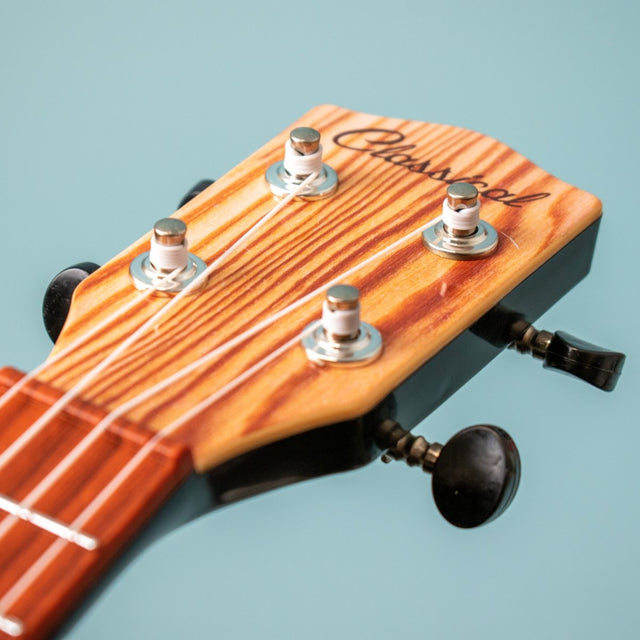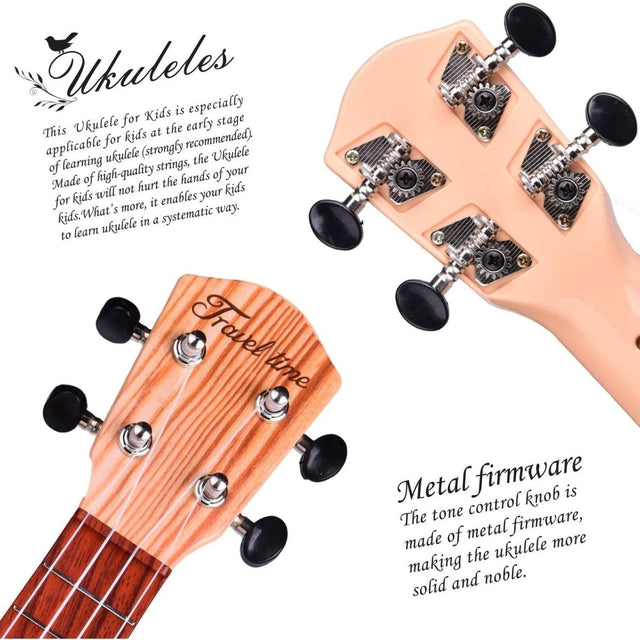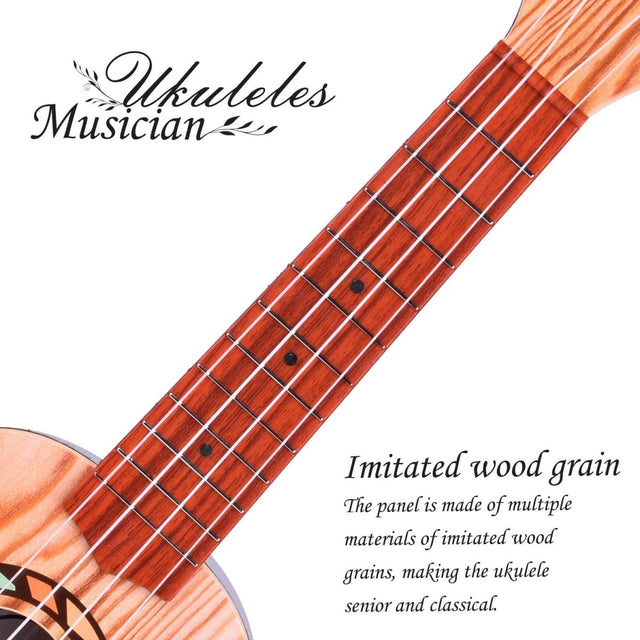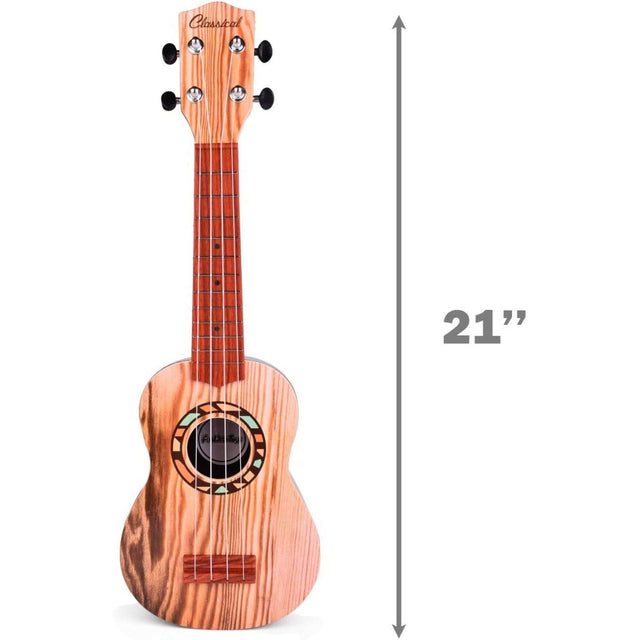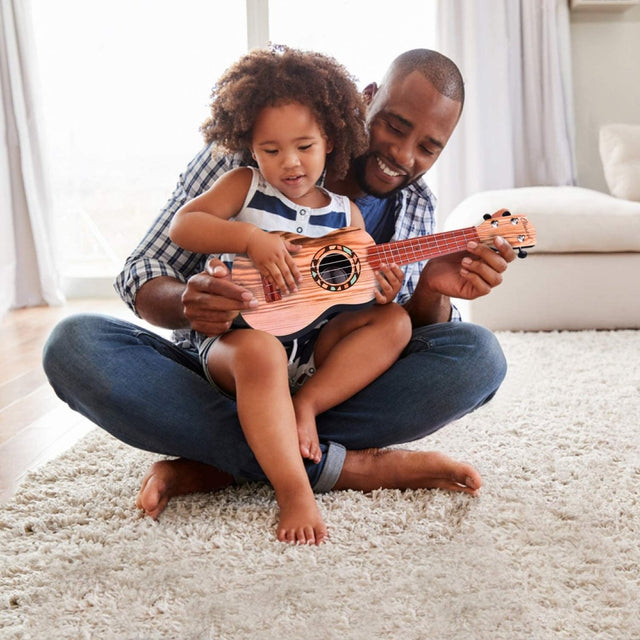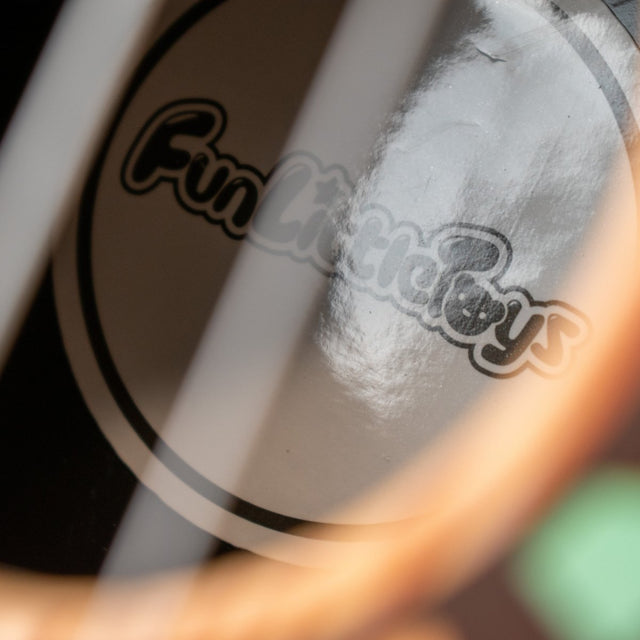 21 Inch Toy Ukuleles for Kids
Hi, my little musician! Are you here to practice your beloved Ukuleles? So nice! I believe I have witnessed the birth of a future star.
I love how the music flies across your fingers and your ukulele string.

Features of the Toy Ukuleles for Kids
♪ 21'' UKULELE TOY FOR BEGINNER: Bring out the fun of musical instrument learning, the best way to get to know the basic rhythm, composition, and strumming for kids to teens to college ages beginners.

♪ QUALITY-CRAFTED CLASSIC UKULELE: Made from 100% recycled ABS plastic material with the classic wood color finish, environmentally conscious design; meticulous craftsmanship & quality components, 4 sturdy nylon strings provide stability & durability sound. Four nylon strings are smooth and not easy to break, coating surface design prevents fingers from being hurt.
♪ LIGHTWEIGHT & HANDY: Soprano Guitar for kids beginners is light-weighted and easy for little hands to hold and strum away their favorite melodies anywhere.
♪ FULLY EQUIPPED: Pack includes necessary accessories, a Ukulele strap, manual & 4 Ukulele picks; pick colors are issued randomly.
♪ BEST GIFT CHOICE: Fits the bill for fun at a price that won't break the bank! A nice holiday gift and birthday present for children ages 3+; perfect toddler guitar musical instrument for any age to start playing.