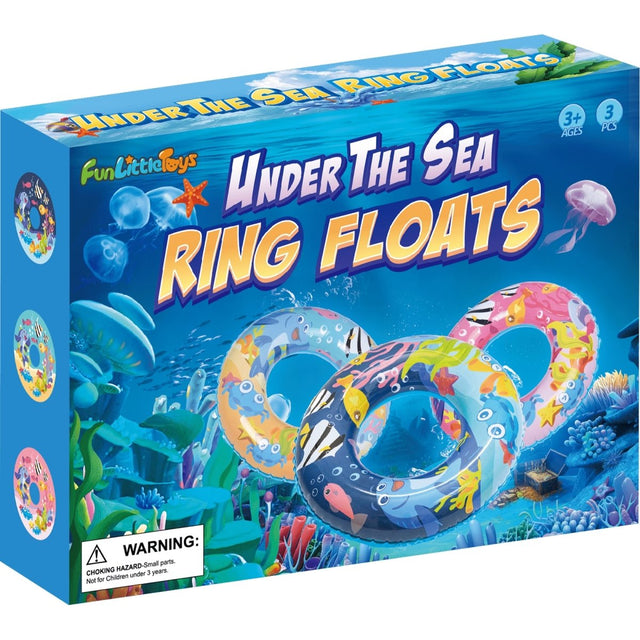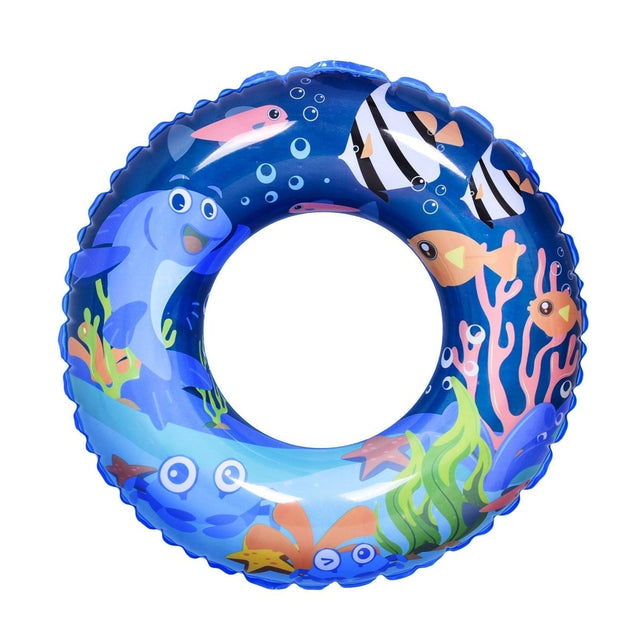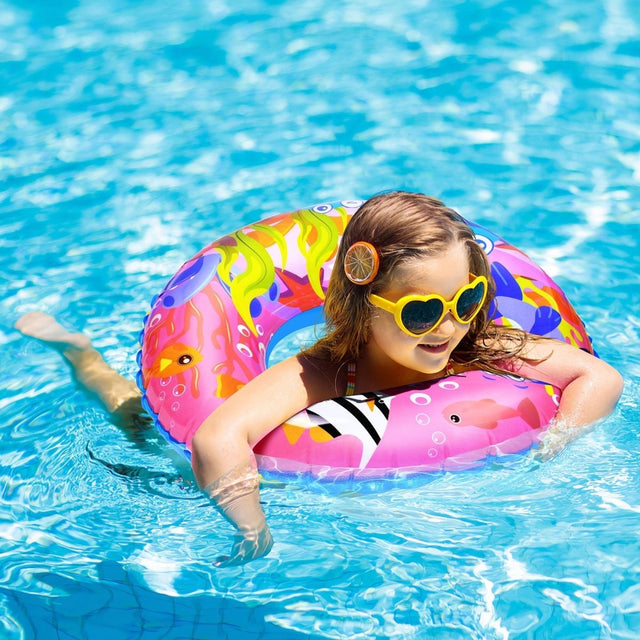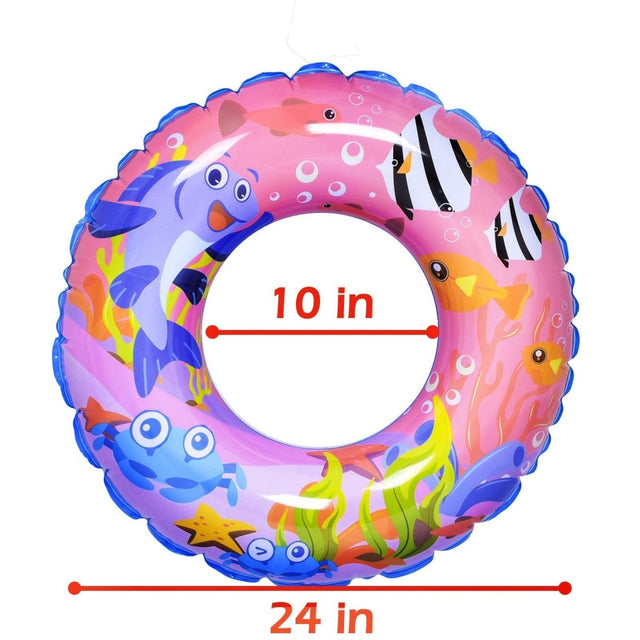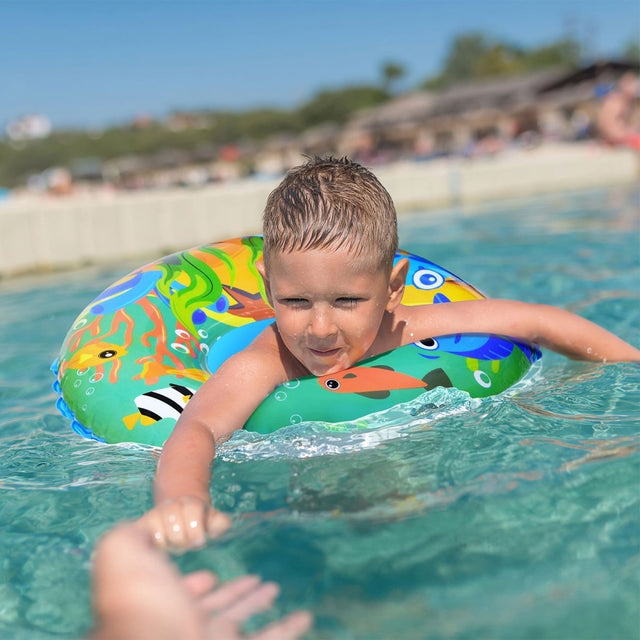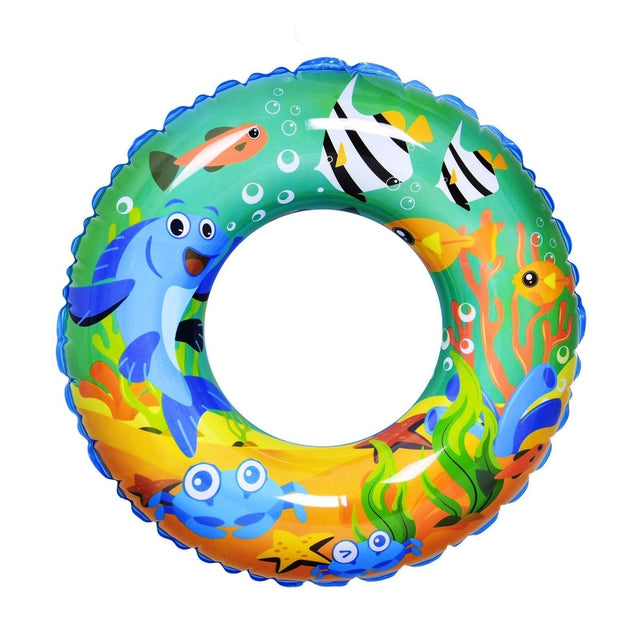 Features of Swimming ring 3pcs

A Sea of Fun: Containing 3 inflatable floats, each pool tube will offer hours of joy on the water to children everywhere. Individual pool floats have a diameter of 2 feet, and a space of 10 inches in the center, making it the perfect size for your little ones.

Each pool tube is designed with aquatic animals, allowing young children to enjoy the ocean world, safely soar above the shallows, and a pool piece parents can relax in.

Easy and Breezy: Make your trip to the beach stress-free with these inflatable floats. The pool tubes will be brought to life and put away with ease. Getting your kids to the pool or beach will never be easier.

Affordable and Safe: Enjoy your time in the water knowing that your kids are having a blast with their bright inflatable floats. Offering not just 1, but 3 tube rings, this product will provide hours of safe, water entertainment at a price that can't be beaten. Shine a bright light on your sunny days without emptying your wallet with our inflatable floats.

Quality and Comfort: Your little ones will feel maximum comfort in these pool tubes. Parents can rest easy knowing that the pool floats are made with the children in mind, and are designed with the highest quality and care. Don't miss out on the joy these inflatable floats will provide.