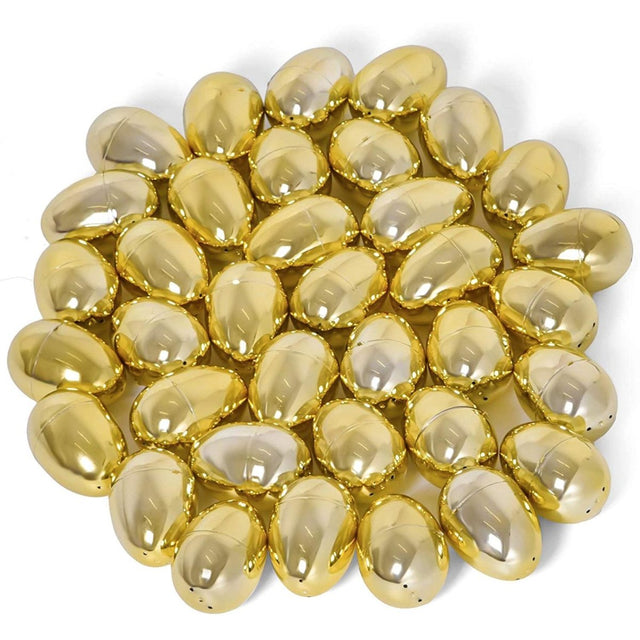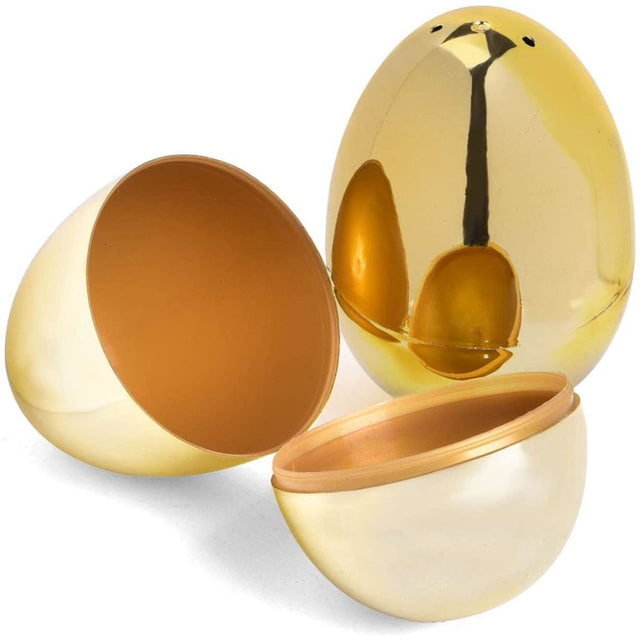 36 PCs Golden Fillable Easter Eggs
Hop little bunnies, hop and stop! What do you see? I see golden easter eggs laying on the grass! They are so shiny, smooth, and beautiful, which makes them look like the same golden eggs from Greek mythology! They almost appear to be magical and I can't wait to open them and see what's inside! 
Features of the Golden Fillable Easter Eggs
Great Shiny Metallic Golden Color: 36 Easter eggs that come in a beautiful shade of gold – featuring a glossy exterior and a classy gold interior.

Fill Them with all Surprises: The easter egg is great for Easter basket stuffers. Fill these adorable plastic gold Easter Eggs with candy, miniature toys, cash, and more.
Reusable: Egg measures 3.1 inches tall, Box dimensions: 9.4 X 8.3 X 6.3 inches. These plastic Easter eggs are reusable.
Great Quality: Featuring hinges to keep the top and bottom half of eggs together. Meet US toy standard. Safety test approved.
Customize Your Egg Hunt Events: Designed for Easter events – perfect for Easter parties, Easter basket stuffers, party favors, and more.