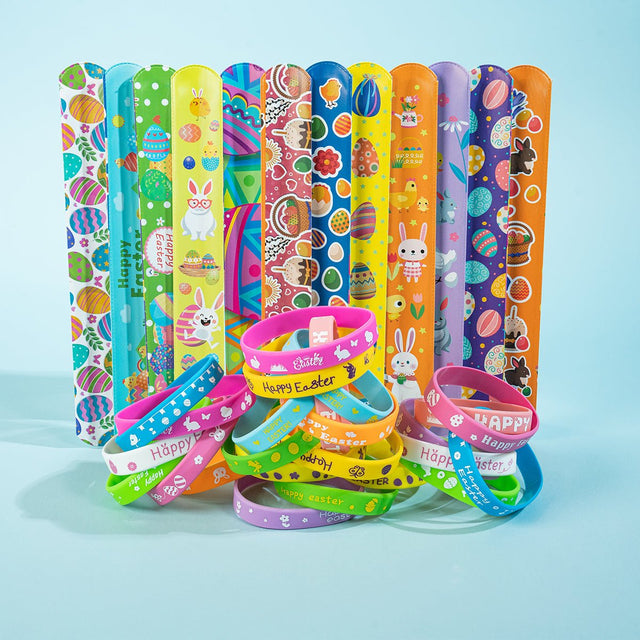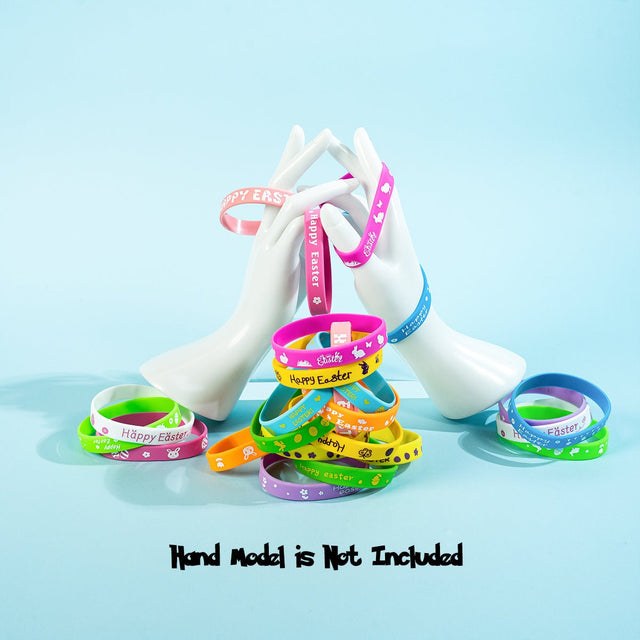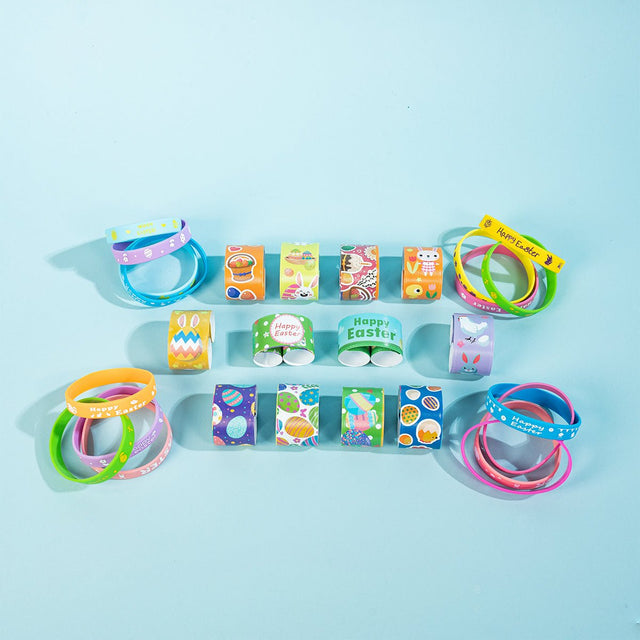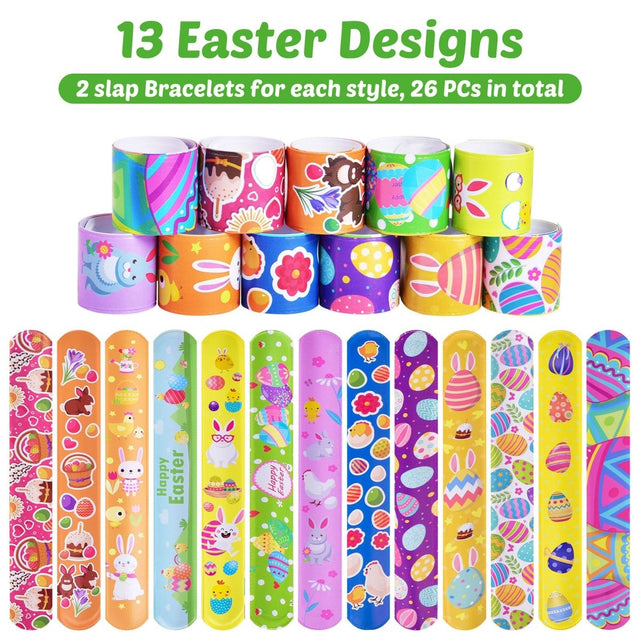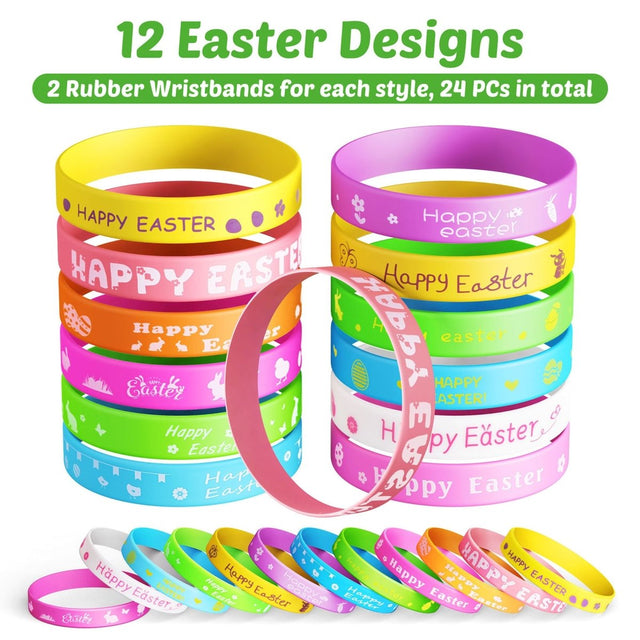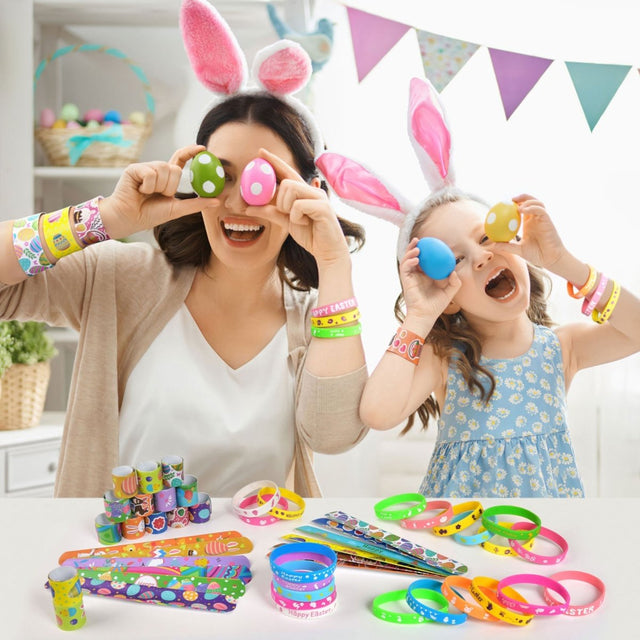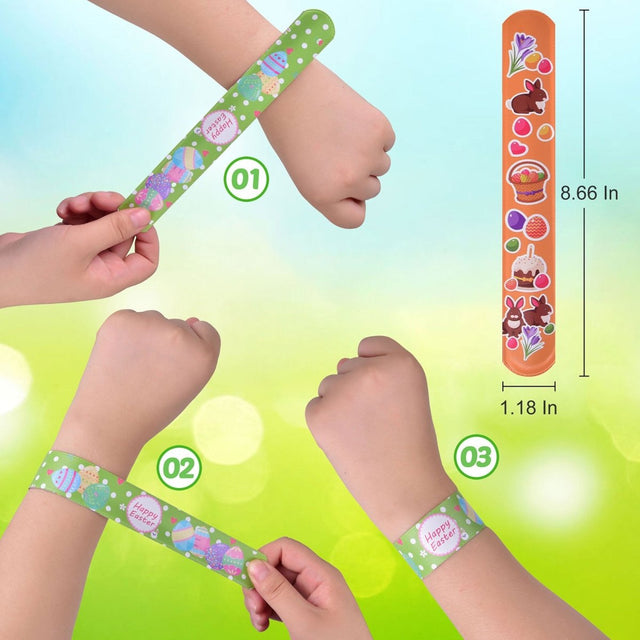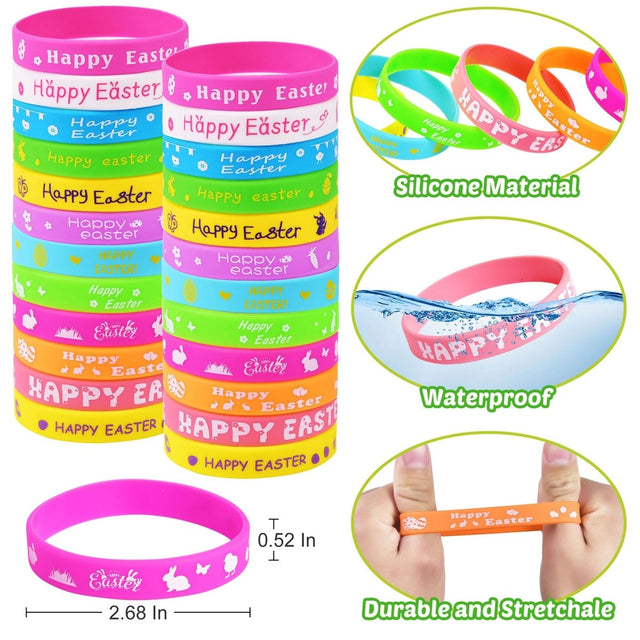 50 PCs Easter Party Favors for Kids - Slap bracelets and Rubber Bracelets
Celebrate Easter with joy and excitement with our 50 PCs Easter Party Favors for Kids! This festive set includes a variety of toys and treats that are perfect for Easter egg slap bracelets and rubber bracelets. These party favors are sure to bring a smile to every child's face and create lasting memories of this special holiday. Made from high-quality, safe materials, our Easter Party Favors for Kids are suitable for children of all ages. Add a touch of fun to your Easter celebration with our 50 PCs Easter Party Favors for Kids!
Features of the 50 PCs Easter Party Favors for Kids
Value Pack: The easter egg fillers bulk set includes 50pcs of kids' bracelets in total - specifically 26 slap bracelets and 24 rubber bracelets. The whole set is designed with 25 different Easter-themed patterns, featuring 2 pcs each.
Ideal gift: This easter egg stuffer set is perfect for all kinds of Easter basket fillers, Easter egg fillers, Easter-themed decorations, Easter egg hunts, Easter party supplies, Easter toys, Easter gifts, classroom rewards, carnival prizes, piñata, gift bags, and more!
High quality: The snap bracelet bulk is manufactured with durable metal cores inside and sealed with soft vinyl covers at the edge to protect your skin. The rubber bracelets are made of high-quality soft silicone. The bracelets are durable, waterproof, and odorless. Our rubber bracelets are free of harsh chemicals, toxins, and other potentially hazardous substances, making them a safe and stylish accessory for all ages. We also continuously test our rubber bracelets to ensure they meet the highest standards of safety, so you can rest assured that your rubber bracelets are safe to wear.
Size info: Measuring 8.7 inches in length and 1.2 inches in width, these fashionable rubber bracelets are the perfect small toys for easter eggs that'll add a stylish touch to your Easter party. The rubber wristband is about 8 inches in length and 0.5 inches in width. you can easily wear and take off. Our Easter slap bracelets are designed to fit comfortably on any wrist size.
Easy to play:  The easy-to-use design allows you to quickly and easily put them on and take them off. All you need to do is hold the end of the slap bracelet and gently slap them on.