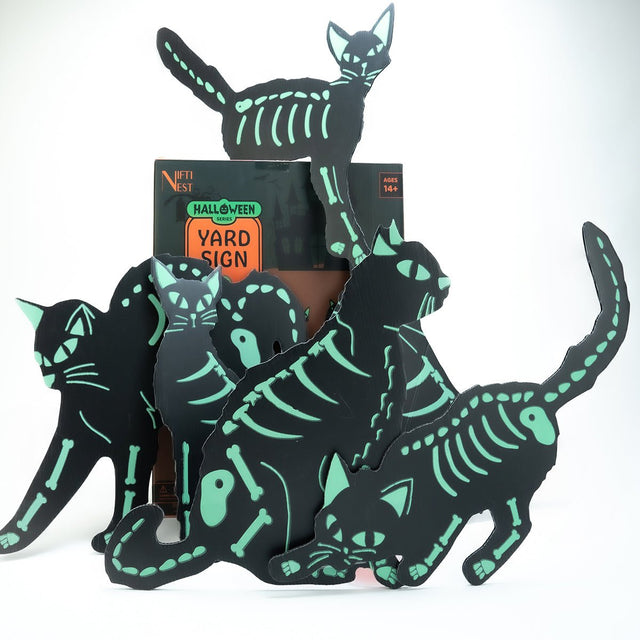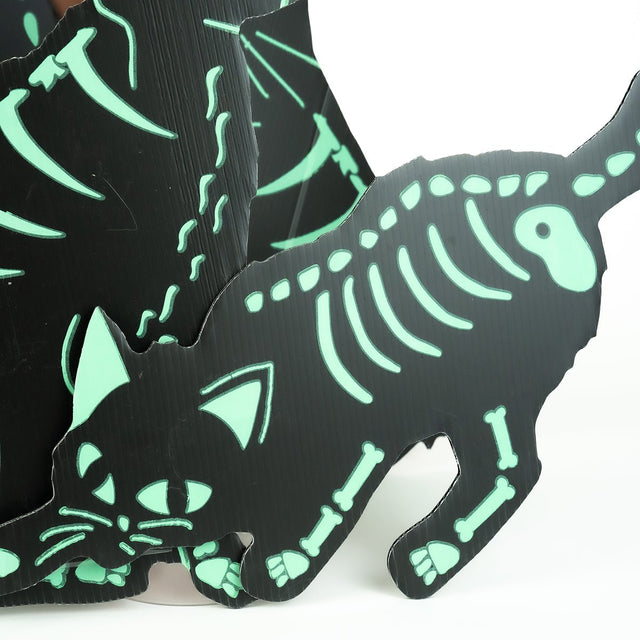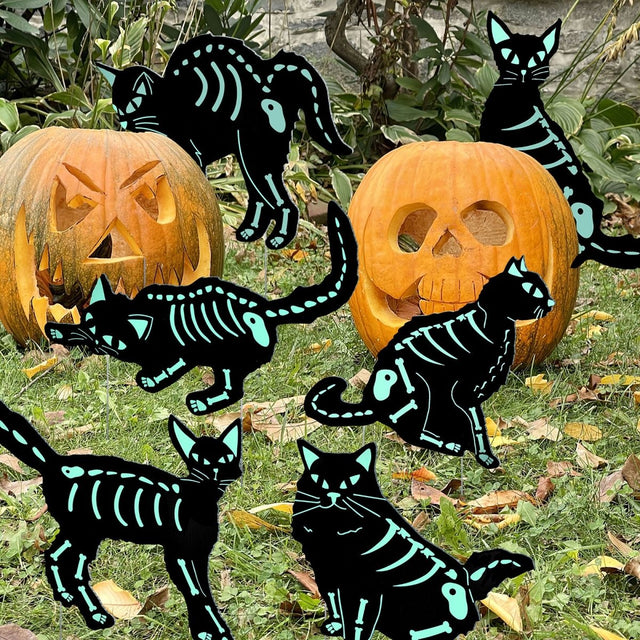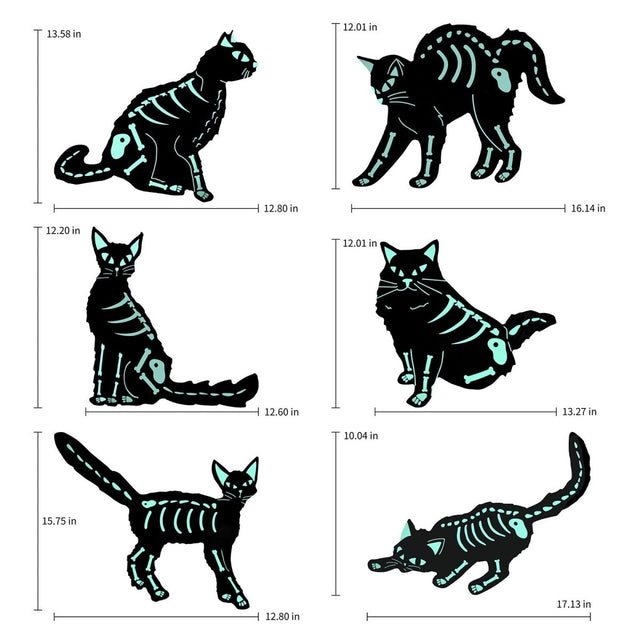 Your Halloween Outdoor Decor Ideas: The Black Cats Halloween Yard Signs

Don't let your creepy house go unnoticed this Halloween! For spooky good Halloween décor and decoration ideas that will certainly make your Halloween party one to remember, check out our Black Cat Halloween Yard Stakes. Do you intend to host a themed gathering? Or perhaps you want to drape pumpkins over your kitchen and hang eerie lanterns in your living room? Whether you've decorated for Halloween before or this is your first year, we have you covered. So for advice and tricks that will make all of your visitors and trick-or-treaters SCREAM with excitement, check out our Halloween Decoration Products!
Features of the 
Black Cats Halloween Yard Stakes
Black cats that glow at night: This Halloween black cat decor is glowy, which makes the scary skeleton cat visible in the night. This set of black cat silhouette stakes is perfect for your Halloween yard decor and haunted parties.

Material: The black cat Halloween Yard Signs are made of high-quality waterproof

commercial grade corrugated plastic

. The supporting rod is made of glass fiber, which is strong, ductile, and easy to install into the lawn.
Size: There are 6 different variants for this product, with sizes ranging from 13 inches to 17 inches.
Easy to install: Put two support sticks into the holes of the double-layer corrugated plastic and then insert the stakes into your lawn.
Customize your black cat decor: The back of the Halloween yard stake is blank, which means you can write down your "wish" for this Halloween. These Halloween lawn signs are the best spooky factors outside of your home.
Unit Size and Unit Weight: 16.14*12.99*1.18[inch] & 0.77[lbs]