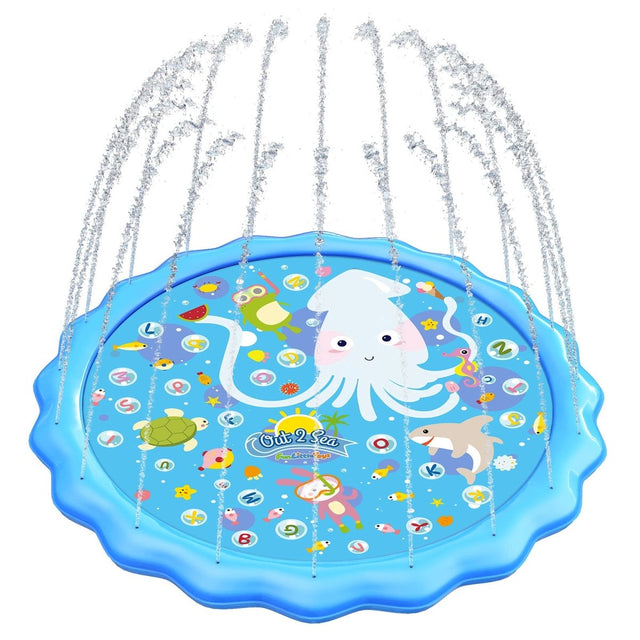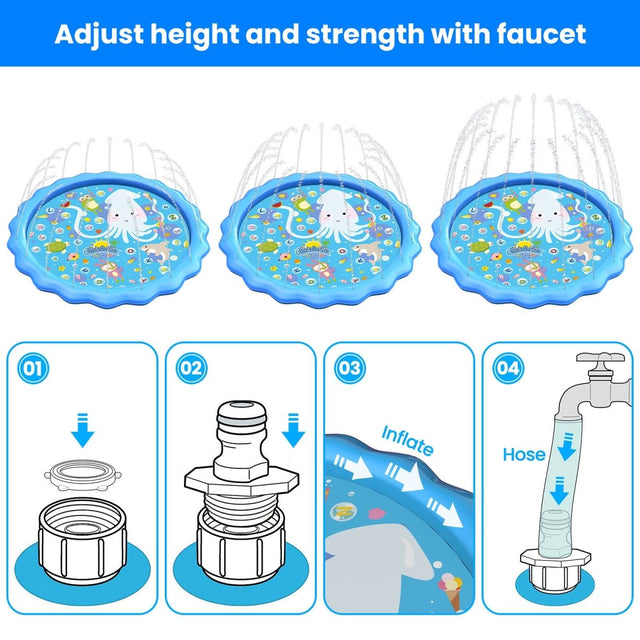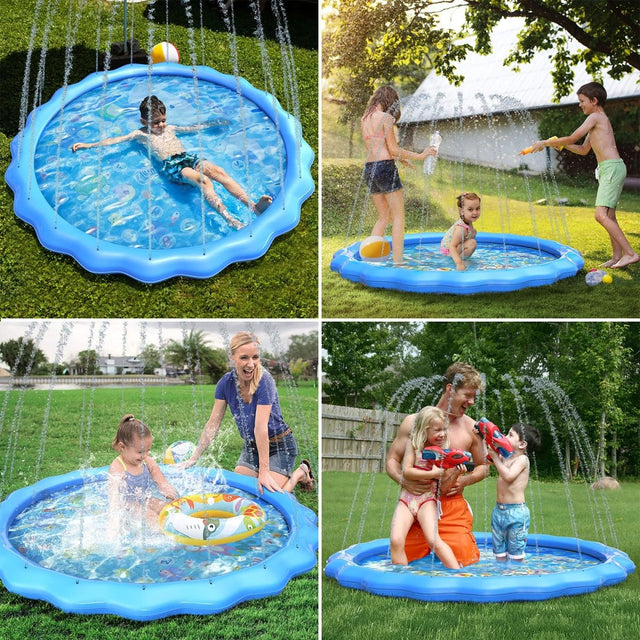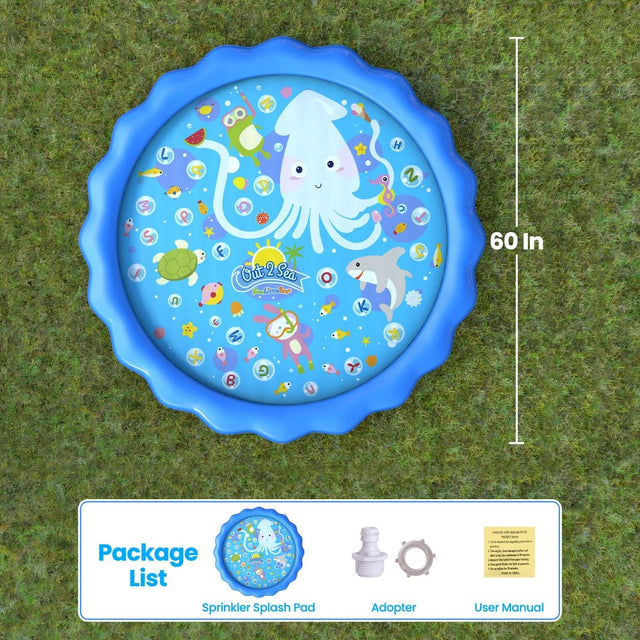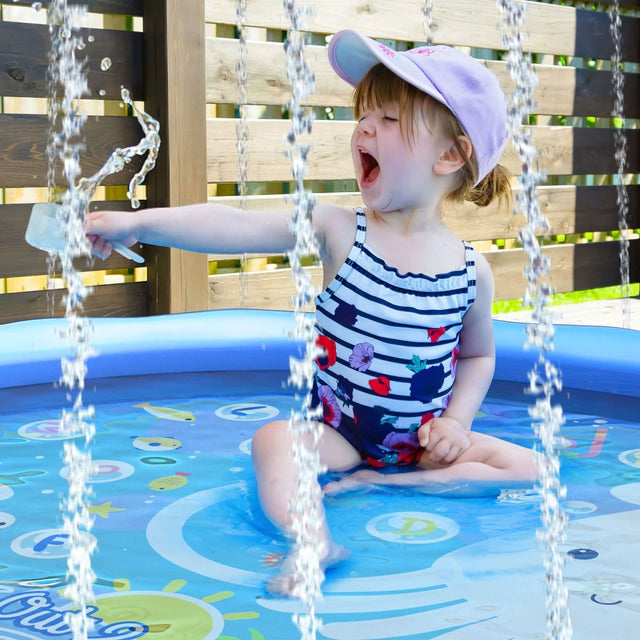 Best Summer Toy: The 60 Inches Splash Pad for Kids

Can't get enough water fun? Imagine placing this sprinkler pool in your yard, garden, or beach (It is portable) - a great and easy way to cool off during Summer days when you don't want to go to the pool! It is big enough for your kids to jump around. It can keep your kids or grandkids entertained for hours!
Features of the  60 Inches Splash Pad
Fun for All Ages: The Splash Pad is the perfect way to keep your little ones entertained on a hot summer day. The adorable design is sure to bring a smile to their faces as they run, jump, and play in the cool water. The 60'' Inflatable Water Summer Toy provides plenty of space for kids to play and explore.
Quality Design: Our Splash Pad is made from durable and high-quality materials that are built to last. The water spray holes are evenly distributed, ensuring a consistent water flow that will keep your children cool and happy. The inflatable pool is also easy to set up and take down, making it a convenient choice for outdoor playtime.
Learning Through Play: The Splash Pad is not just a fun summer toy; it also provides a learning opportunity for kids. As they play and splash around, they are developing their hand-eye coordination and balance. The bright colors and cute design of the Sprinkler are also perfect for stimulating their imagination and creativity.
Splash Safety: The Splash Pad is designed with safety in mind. The shallow wading pool is perfect for babies and toddlers to splash and play in, and the non-slip bottom ensures they won't slip and fall. The water is also kept at a safe level, so you can relax and enjoy the fun with peace of mind.
Outdoor Playing: The Splash Pad is an excellent choice for outdoor playtime. It's perfect for backyard fun, family gatherings, and even for taking to the beach or park. With its lightweight and portable design, you can easily take it with you wherever you go, and it provides endless hours of summer entertainment for your little ones.