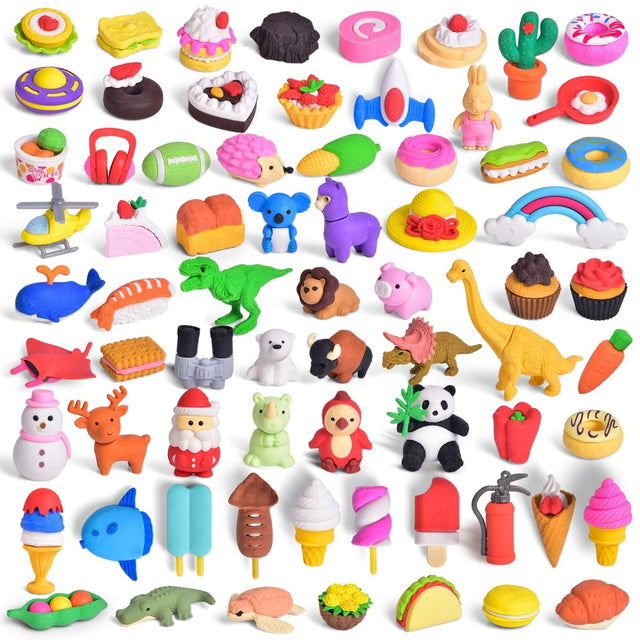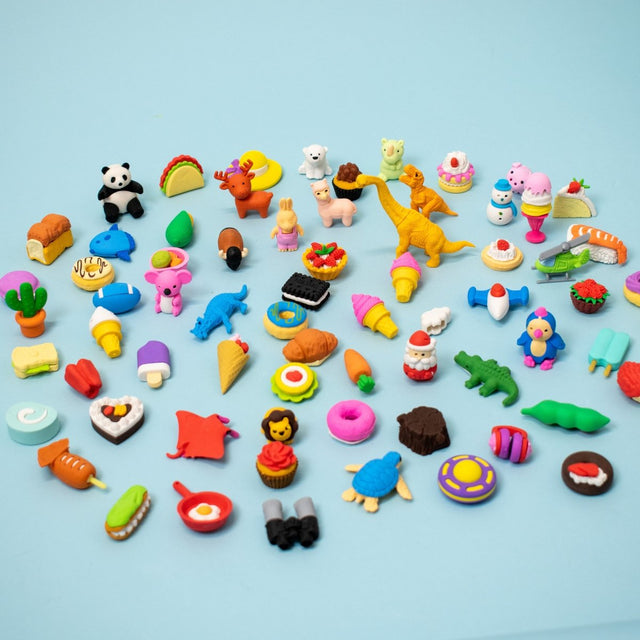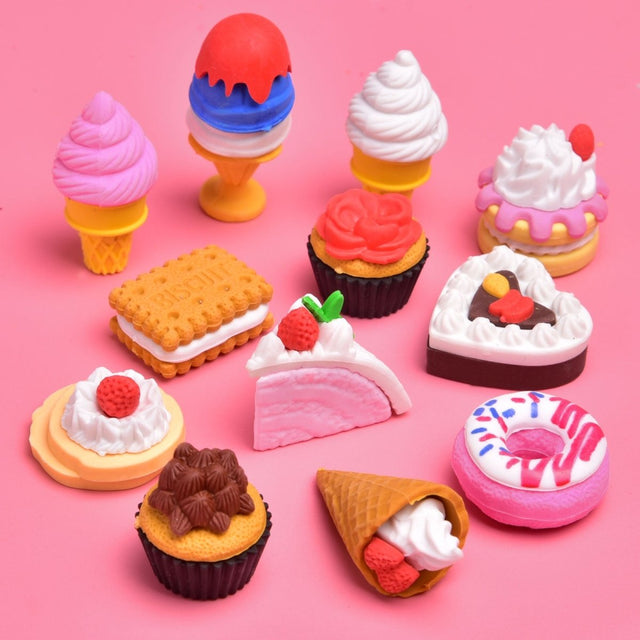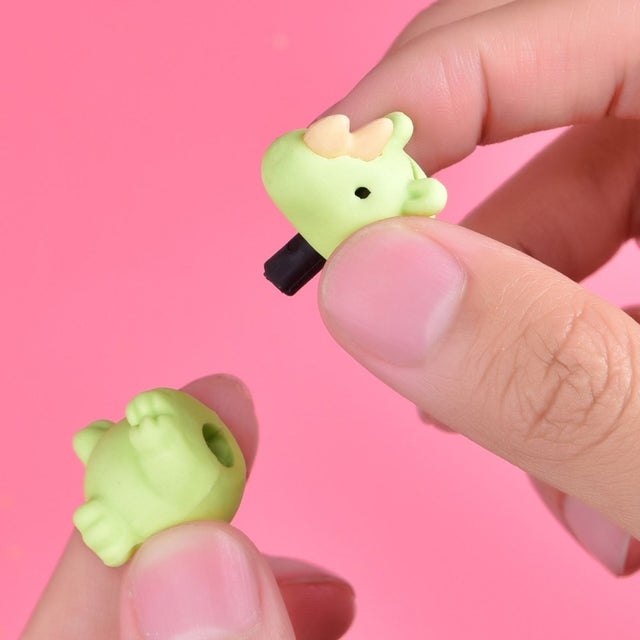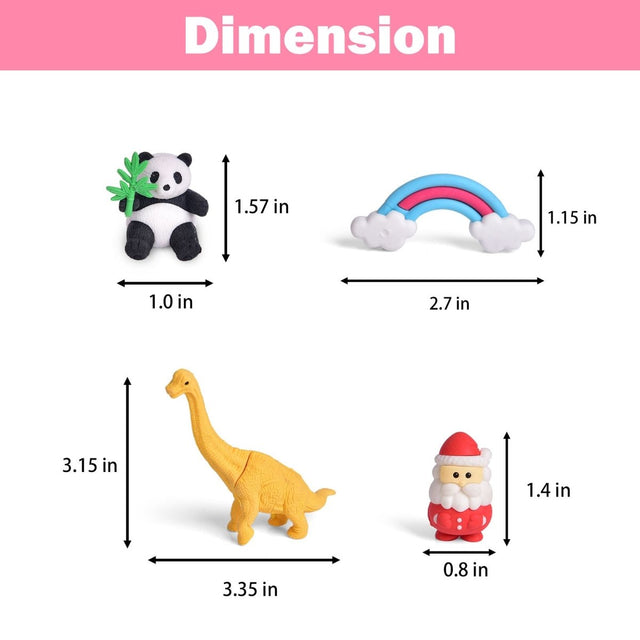 The best mini gifts for kids: 70 Pcs Puzzle Erasers: Real Working Fun Erasers
Oops, did you make a mistake on your assignment? Well, don't worry! Go ahead and erase your mistakes with these erasers for kids! Does your little one spend a lot of time doing homework? Are they fond of collecting miniature-sized and cute-looking items? If so, you're in for a treat! You've come to the right place to secure some adorable pencil erasers! Our variety includes food items, cute animals, and much more! You can include them in kids' Easter party supplies, and prices for kids' classrooms. goodie bag fillers, party favors. Take them home and surprise your little ones with these adorable emoji erasers!
Features of 70 Pcs Puzzle Erasers: Animals+Plants+Desserts
Endless Emojis: Containing over 70 uniquely-designed emoji erasers, your child will never have a lack of variety to stack in their pencil pack. Get rid of those pesky pencil marks with a triple-decker ice cream cone, or erase that wandering line with a piece of pizza pie! Emoji Erasers include fruity erasers, a wide selection of animal erasers, instrument erasers, and so much more. 

Multi-Use Gift: Use these colorful erasers as a gift to the classroom, or parcel them out to your kids one fun emoji at a time. This 60-pack can serve as a gift for school children at any time in the year, making it a necessary addition to any parent's inventory. Fill your Easter Eggs with an Emoji Eraser, use them as stocking stuffers, or even as an incentive for students or children, regardless of the occasion.
Fun-Sized Erasability: Fun Little Toys designed these erasers to be the perfect size for kids. Each Emoji Eraser measures between 1-2" in height, making them easy for your little ones to carry around. In fact, the package itself is designed with portability in mind, measuring 9.6"L x 6.1"W x 2.6"H.
Individually-Wrapped: For the sake of cleanliness and giftability, the Emoji Eraser 72-Pack holds each item within its own individual packaging. This guarantees that each eraser maintains both its high-quality coloring and charming shape, making for a clean slate every time.