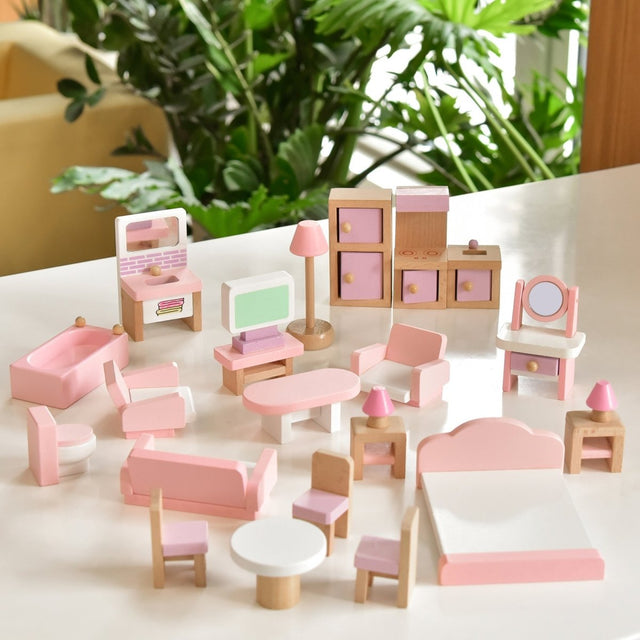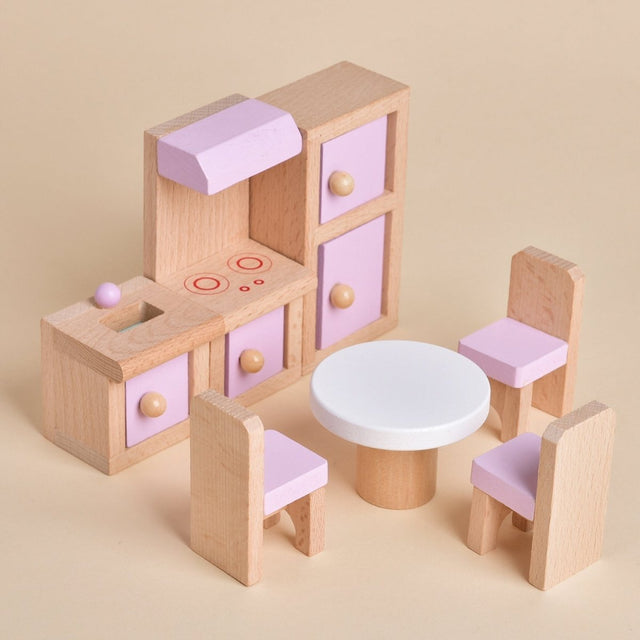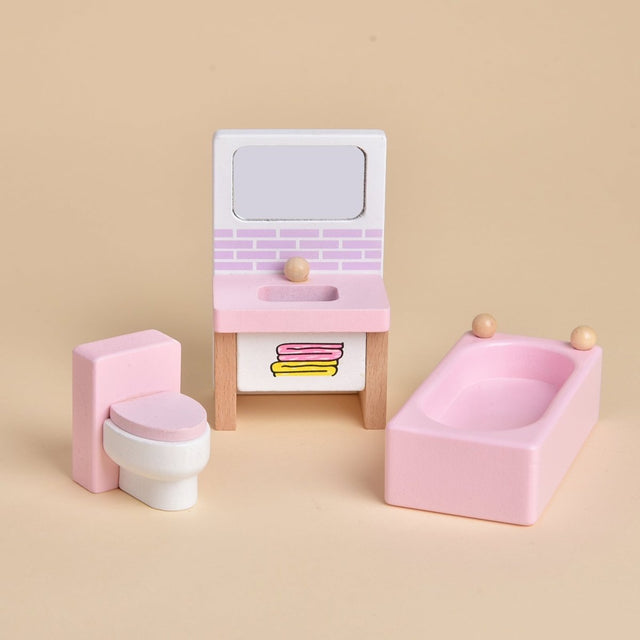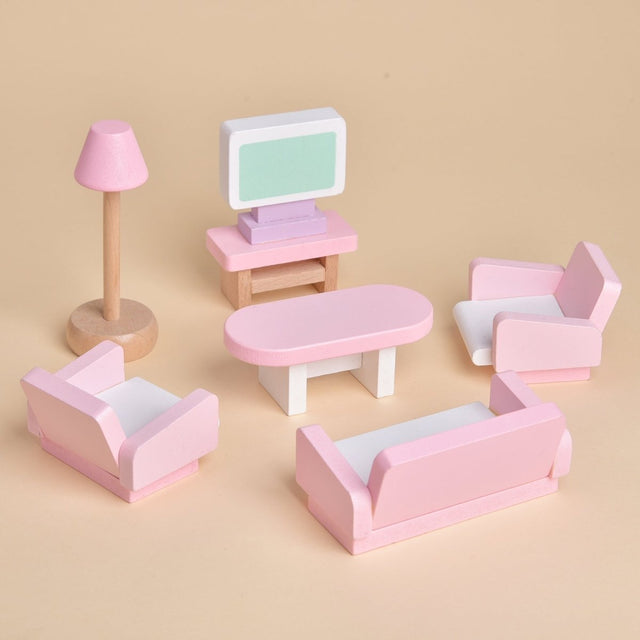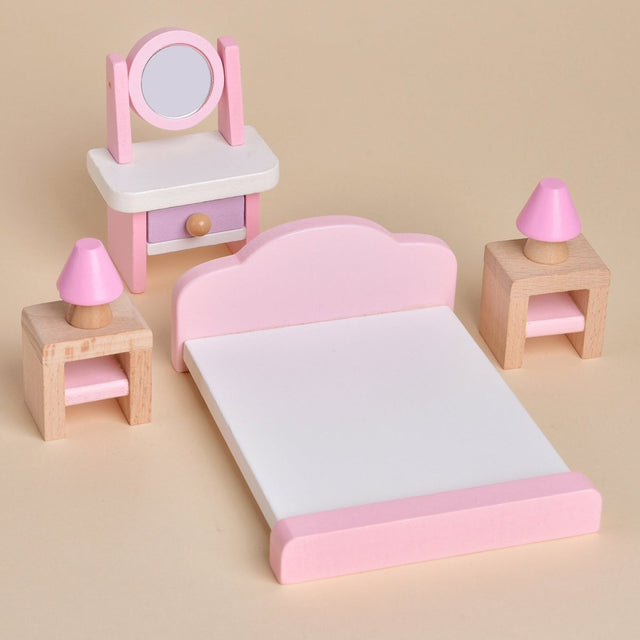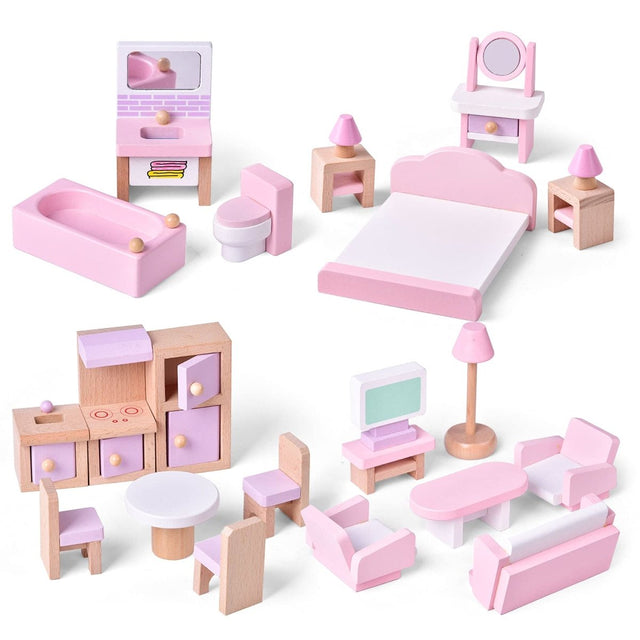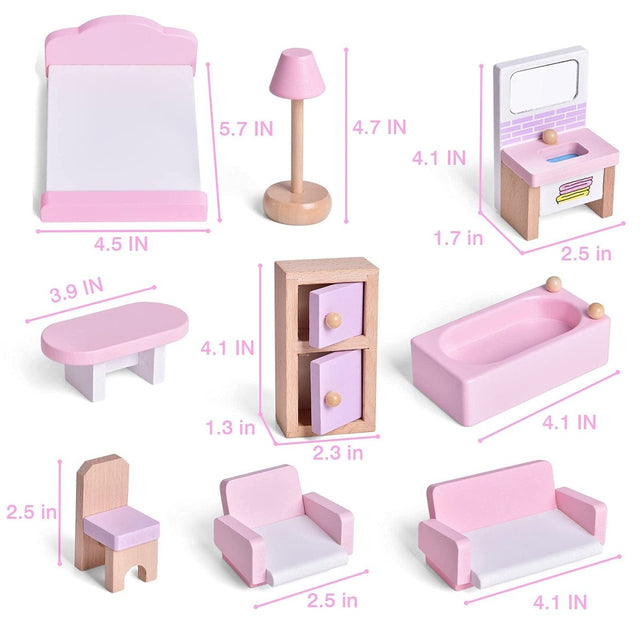 Experience the Best Dollhouse
Furniture Play Set Today
The Adorable Dollhouse Furniture Set from Fun Little Toys is perfect for family and friends to play! The set is large enough for 4 children to enjoy together. Inside the beautiful packaging, there are 22 play pieces of smooth wooden classics. Get the ideal gift for your little girl this next birthday or holiday, and you won't regret it.
Let your kids decorate a playhouse of their very own with this amazingly versatile set of play dollhouse decorations. Rearrange and style in the ways you prefer. Express your inner artist and design until you are satisfied! 
Encourage Your Child's Creative Skills!
Encourage spatial recognition and your child's creativity! Try rearranging the room in different ways based on hypothetical scenarios and stories. Become an expert narrator as you practice different stories and designs, again and again. 
Features
Dependable Quality: Sourced from high-quality wood and decorated with smooth-oil paints, the Dollhouse Furniture Set from Fun Little Toys promises a kid-friendly playtime.

Adorable Doll Design: Functioning drawers and cabinets let children experience a realistic home design that's as adorable as it is authentic.
Creating Connections:  Foster a meaningful connection with your child through a classic wooden dollhouse scene, playing out the family relationships and stories! 
Excellent Gift: Let your child arrange their dream house through the Adorable Dollhouse Furniture Set. Use the se as a means to encourage your child's natural creativity.
Value Pack:  Provides 22 play pieces made up of 1 Television, 3 Sofas, 1 Coffee Table, 1 Lamp, 1 Dining Table, 3 Dining Chairs, 3 Cabinets, 1 Bathtub, 1 Sink, 1 Bathroom, 2 Night Stands, and 1 Princess Bed