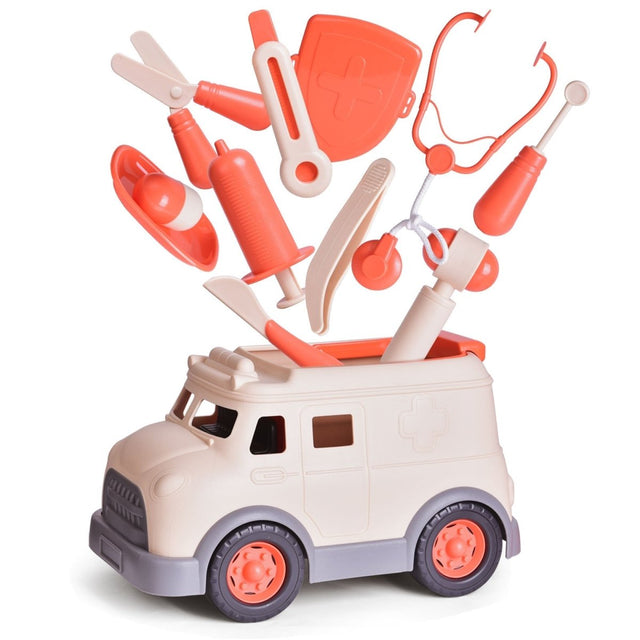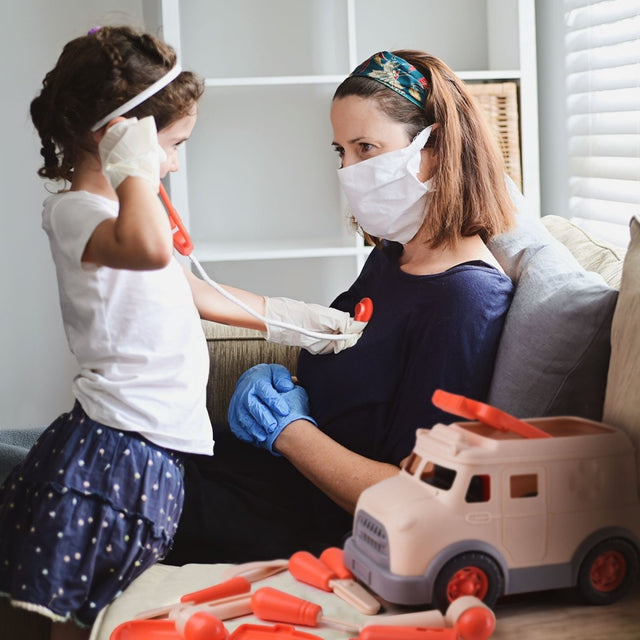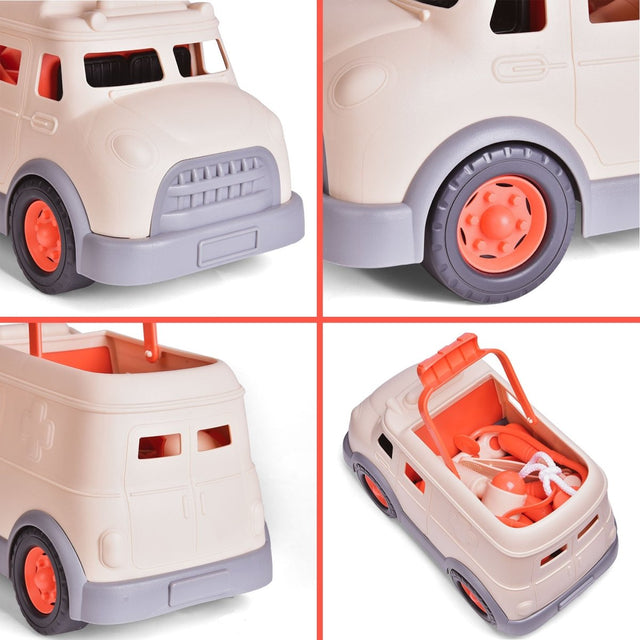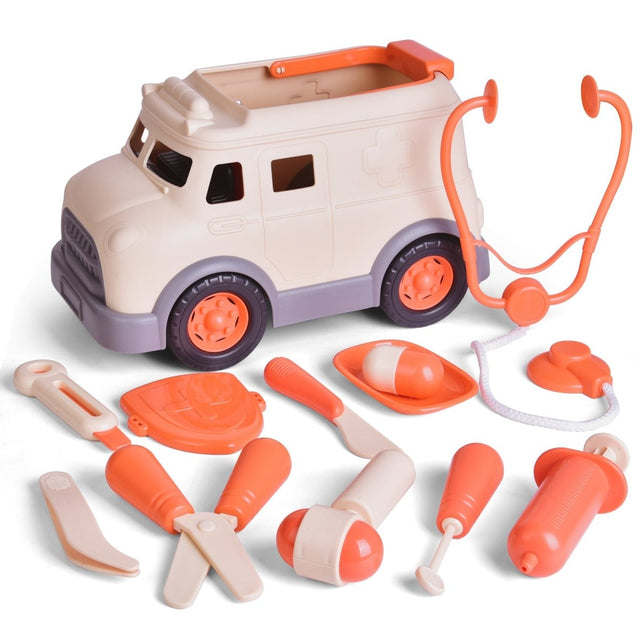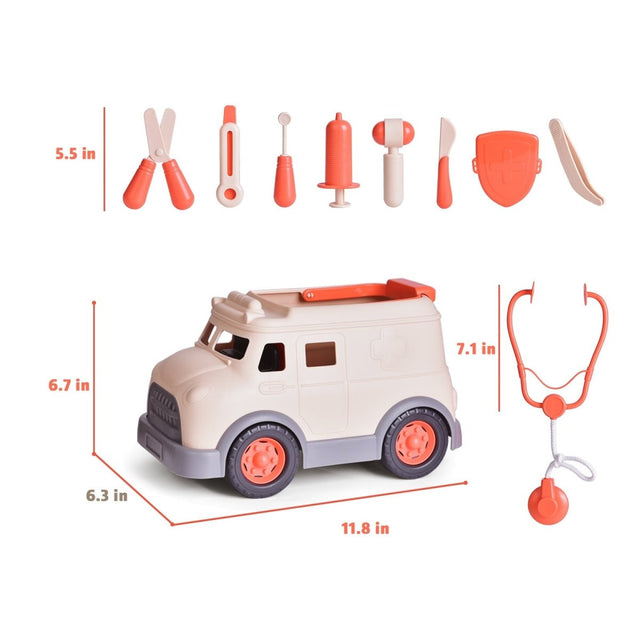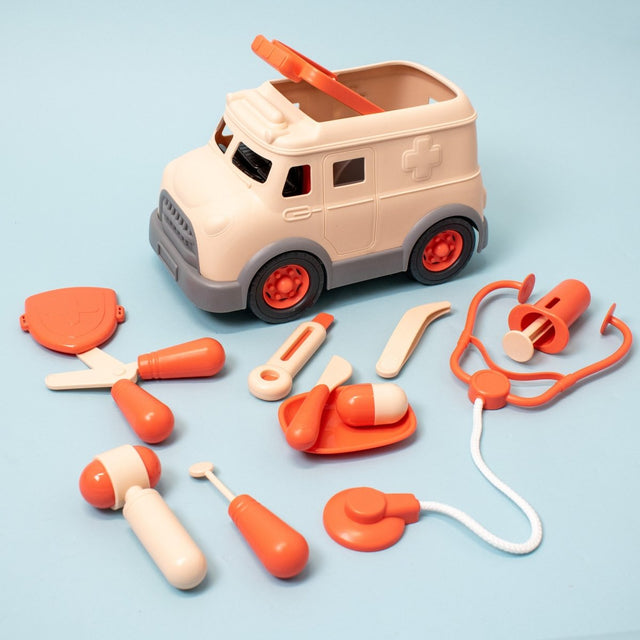 Introducing the  Ambulance Toy Truck Set featuring the best doctor toys and pretend play sets
The Ambulance Toy Car Set from Fun Little Toys features a great toy car for toddlers as well as a set of play doctor tools. This creative toy for babies includes a total of 12 delightful items inside 1 awesome package.
Each play tool is ensured safe for play with smooth, rounded edges and high-quality plastic material. Interactive and engaging, these toy cars are designed for toddlers and preschoolers. Specifically, the pretend playset includes the doctor playset bringing children, and even parents, together at playtime. Let your little ones experience the magic coming along with imagining becoming a Kid Doctor Hero of their very own, smiling through it all.
Hop on board with the Ambulance Toy Set from Fun Little Toys today.
The best doctor toy trucks for toddlers to enjoy with ambulance toys  and more
Mobile Doctor: The Ambulance Toy Set from Fun Little Toys features 1 Toy Truck and a doctor kit for kids which provides 11 Play Medical Tools – a Stethoscope, Play Syringe, Play Thermometer, Play Mirror, Kid Reflex Hammer, and more. The best role play kit for kids.
Awesome Ambulance: These toy cars for toddlers have enough space to store each Play Tool with ease, making clean-up comfortable and playtime portable
Quality Set: Each piece in this pretend-to-play toy doctor kit for kids is sourced entirely from high-quality plastic materials, having passed US Toy Safety standards with flying colors. Smooth, rounded edges on each play medical tool make for a safe and relaxing playtime
Sized Perfectly: The Ambulance Toy Truck measures out to 11.8" L x 6.3" W x 6.7" H. Kids aged 3 & up can handle this exciting car toy effortlessly
Exciting Playtime: Enjoy 2 unique ways to play by either roaming the roads of imagination or playing pretend as our local medical heroes. Give out the doctor playset for kids as a gift at the next birthday party or surprise your classroom with early learning entertainment
Check our pretend play collection for more kids' pretend-to-play toys: chefs, firefighters, and so many more!