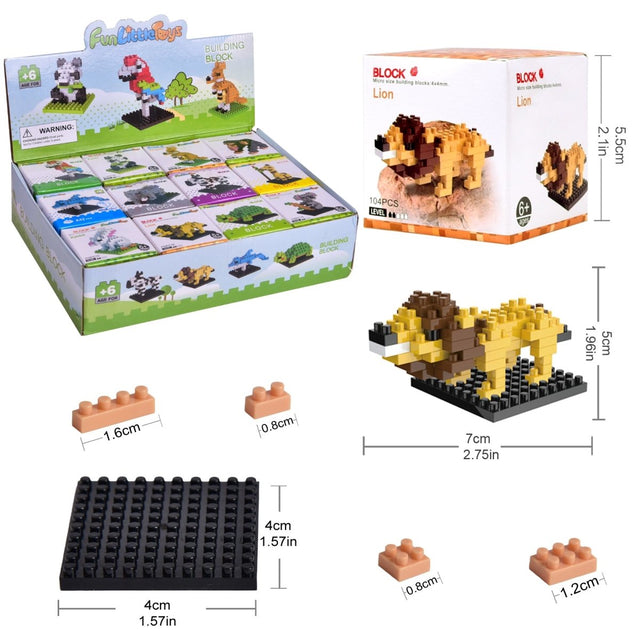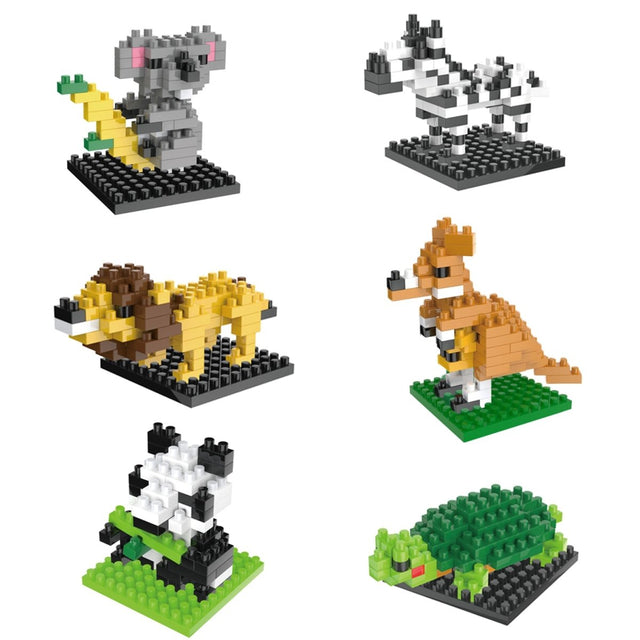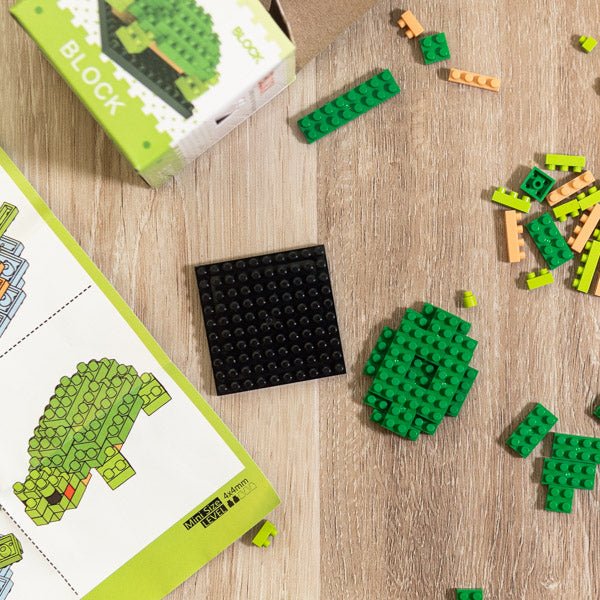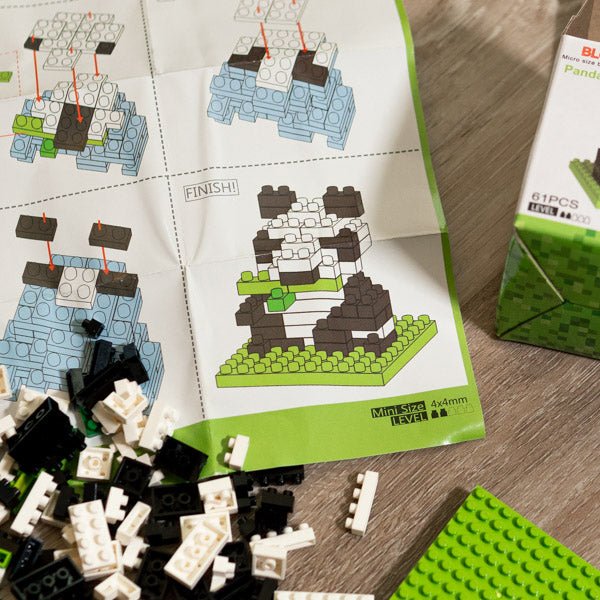 Animal Building Blocks Preschool Plus Pack from Fun Little Toys
Parents pull up a chair and get involved in this fun family activity. The Mini Animal Building Blocks for kids is packed full of 12 awesome animals for the whole family to build, admire, and enjoy! This building blocks preschool plus pack provides the perfect amount of building brick entertainment. 
The Perfect Building Blocks for Kids Featuring Tons of Fun

Delightful Dozen:

12 Animal Building Blocks for Toddlers, Kids & Preschoolers

Colorful Collection:

Each animal proudly displays a wide variety of colors

Perfect Gifts:

Bring these to your next school party & let the children enjoy educational entertainment 

Hands-On Play:

Get your kids to improve their fine motor skills in a fun way

Easy Assembly:

Follow the instructions or get creative and put them together by sight
Product FAQs :
Question:
Are these sold individually anywhere?
 Answer:
They are sold in 12 boxes. 12 different animals are more fun.
Question:
What is the suitable age range?
 Answer:
I got these for 10-year-old girls and they loved them.
Question:
Size of each of the zoo toy sets
 Answer:
Height is about the same as a Lego minifig.. roughly one to one and a half inches depending on the animal. The turtle and shark are shorter, but lengthwise about an inch.
Question:
do they fit with standard lego sizes?
Answer:
The size of the blocks is 7 cm long, 5 cm wide, and 5 cm high. This size is matched with the small size of LEGO blocks. Enjoy your shopping!