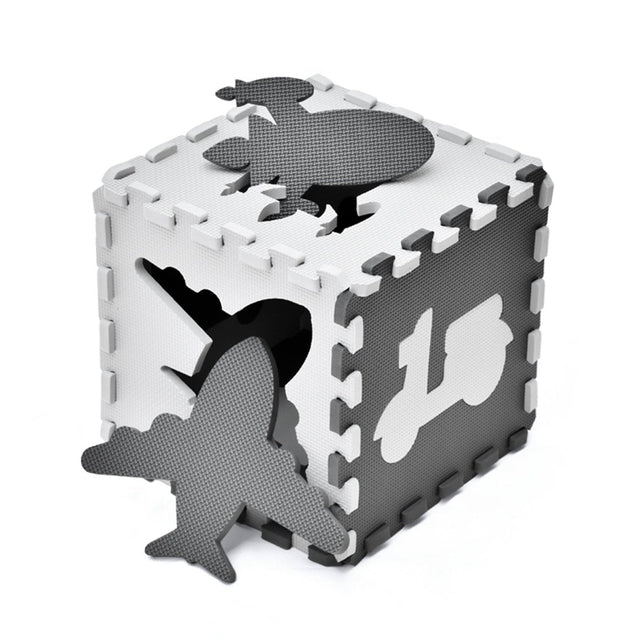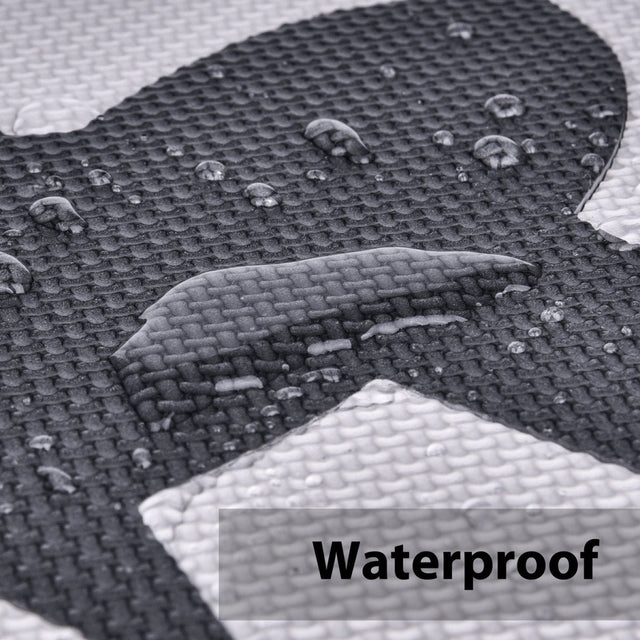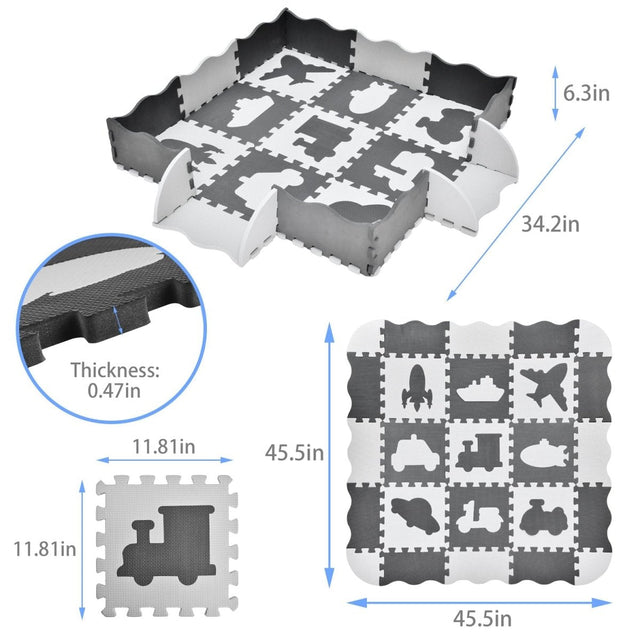 Safe and Fun Baby Play Mat with Fence Including 9 Different Vehicle Styles
Looking for a safe and fun play mat set for your kids' playroom? Check this foam play mat set with a fence from Fun Little Toys that will give your kids the ultimate protection to make sure they enjoy their time on their playroom floor. With 9 different vehicle styles, the play mat is also a nice decoration to your kid's playroom, and sometimes the mats would also be attractive toys for your kids. Made of high-quality texture, these mats are waterproof and can be put any kind of floor material. Besides, the interlocking design makes the mats easy to set up and disassemble. Don't miss out on this perfect product that could bring both safety and fun to your kid's playroom!
Features of the Baby Playmat Set
25 Fun Interlocking Foam Tiles: This Baby Playmat Foam includes 25 pieces of interlocking foam tiles! It includes 9 tiles of foam play mat + 12 tiles of fence mats + 4 tiles of gate mats.
Product Size: The baby playmat is perfect for playing! The baby crawling playmat sizes are as follows: flat size: 45.5'' x 45.5'', fence length: 34.2'' x 34.2'', fence height: 6.3'' - and each tile is about 11.81'' x 11.81'' - approximately 0.47'' thick.
Premium Quality Baby Playmat: The baby playmat is a waterproof and stain-resistant foam mat designed for babies and kids! It can be covered or used on top of hardwood floors, tile, and concrete surfaces. The baby mat is non-skid, waterproof, and stain-resistant for kids to use.
Extra Cushion: This is a thick mat that comfortably cushions the spine, hips, knees, and elbows. It provides an extra soft cushion to protect your babies from possible bumps associated with crawling, learning to sit and walk, etc. The cushions ensure comfort for the spine, hips, knees, and elbows on hard floors.
Fun Designs: A variety of vehicle designs make the baby playmat more unique and fun! The fun vehicle designs include cars, rockets, motorbikes, airplanes, flying saucers, submarines, locomotives, buggies, and cruises.