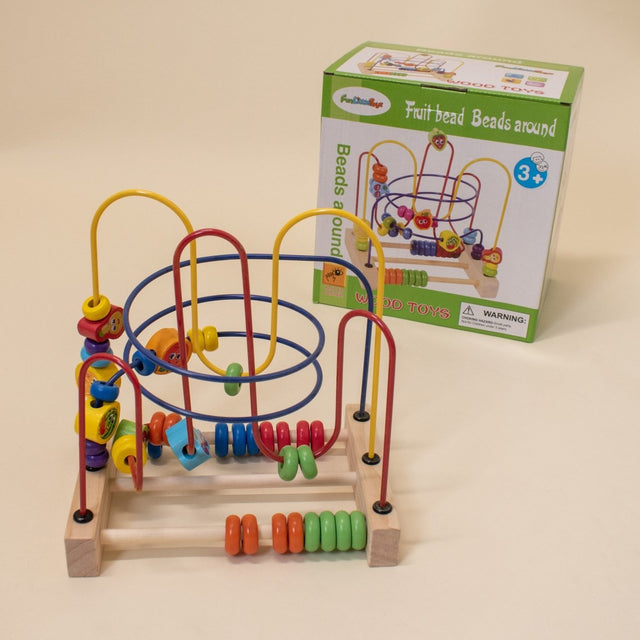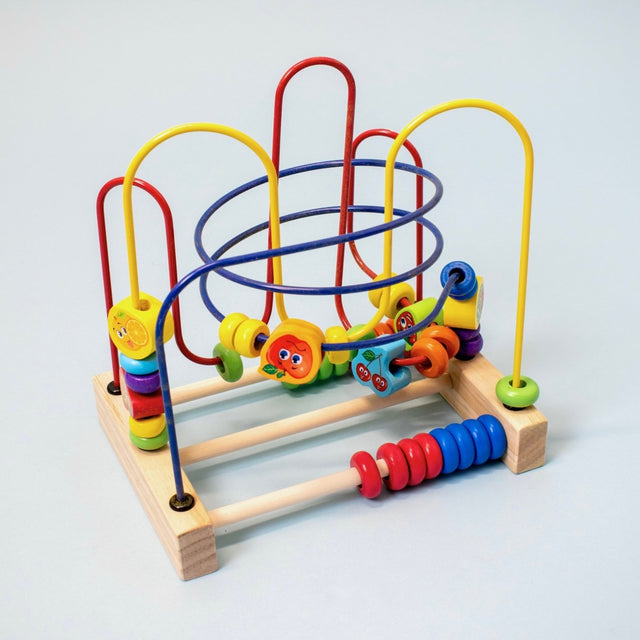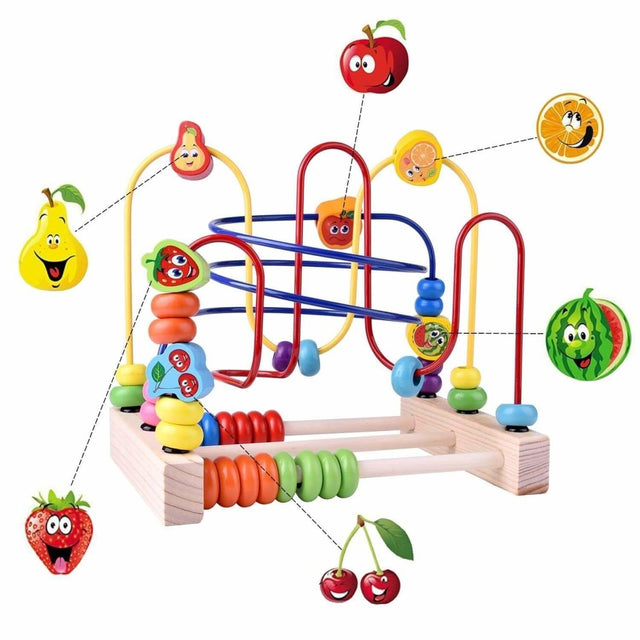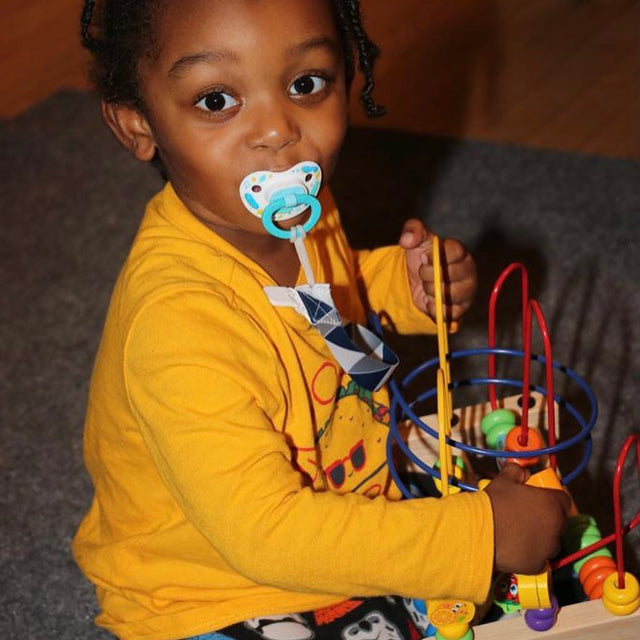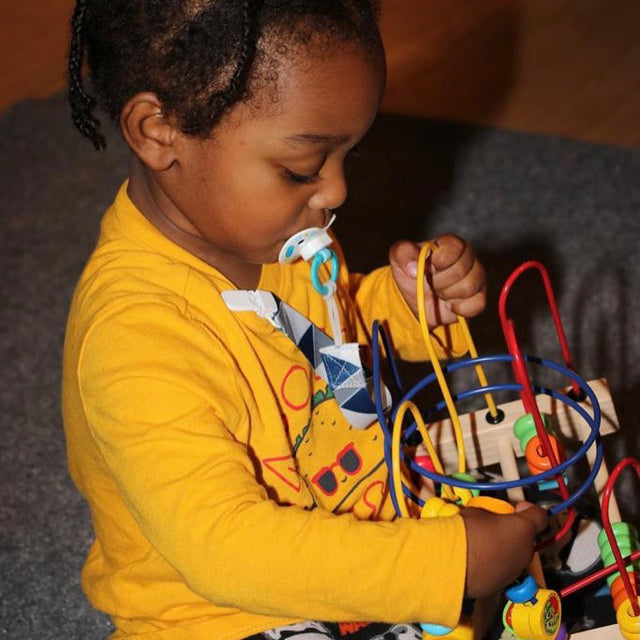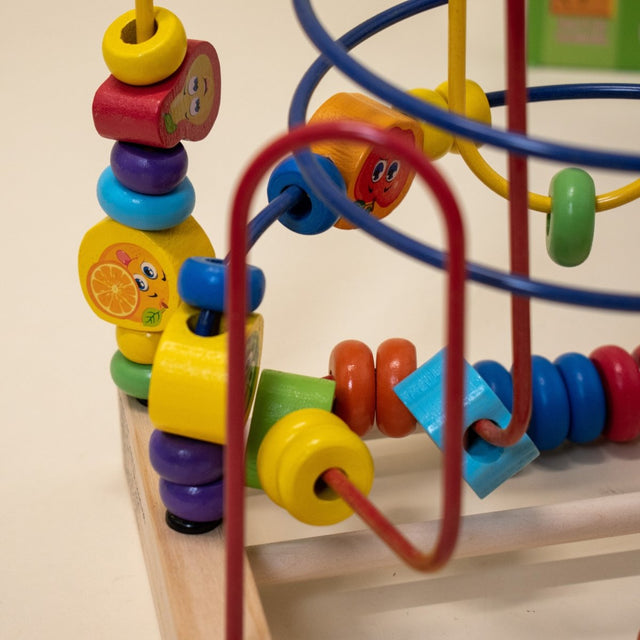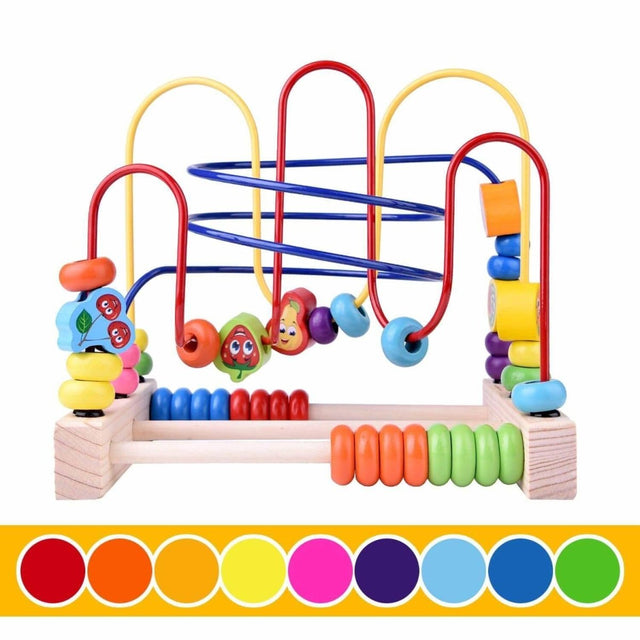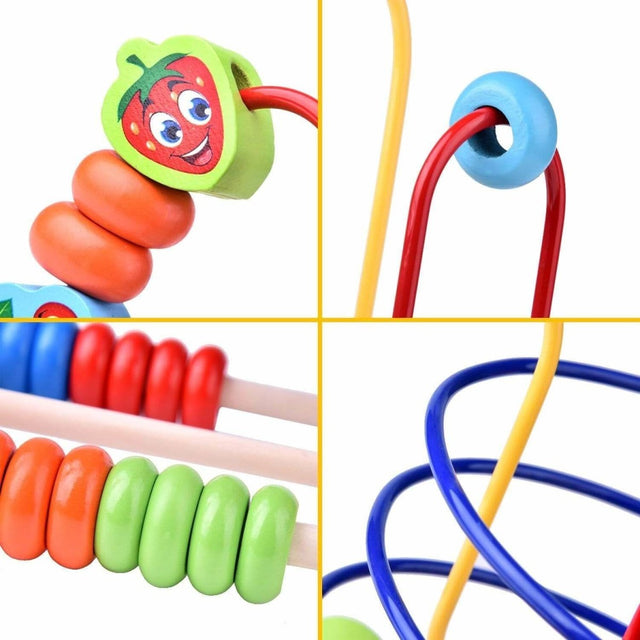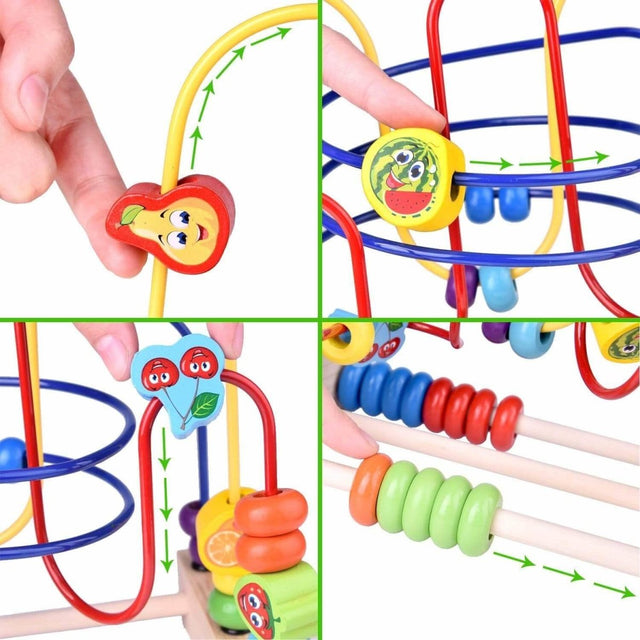 Enjoy Educational Entertainment with the Bead Maze Table 

Packed with 16 brightly colored beads on a fine motor roller coaster, kids absolutely love getting in on the learning fun. Grab a seat and join in on the fun with your special little one with the Bead Maze Table. Parents can help their precious kiddos learn to identify basic fruits, colors, and shapes – expanding vocabulary and enjoying fun learning with the family. 
Timeless Toy:

The wooden Bead Maze represents a timeless, classic learning toy



Delightful Depictions:

Be amazed at the selection of shapes, colors, animals, and more.



Premium Playtime:

The Bead Maze makes for premium quality playtime



Dazzling Dimensions:

9.3" L x 9.0" W x 6.3" H



Educational Entertainment:

 Watch your little ones learn to enjoy learning enjoyment!
 Product FAQs:
Question:
What is the size?
Answer:

8.25L x 6W x ~9.5H
Question:
What age is this good for?
Answer:
The box says 3+... but our baby had a similar one he loved to play with when he was around 7 mths... he's now 1 & a half & has been playing with this bead maze quite a bit.
Question:
Does it have a strong paint smell upon opening?
Answer:

I received mine yesterday (9/30/17). There wasn't any paint smell.