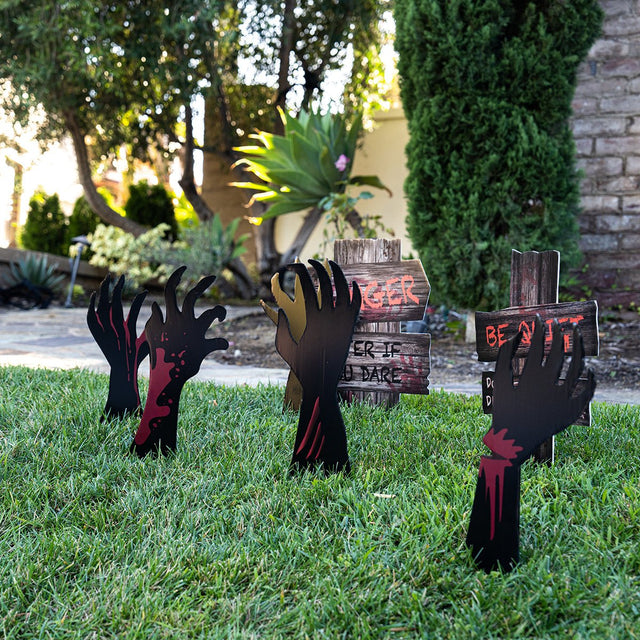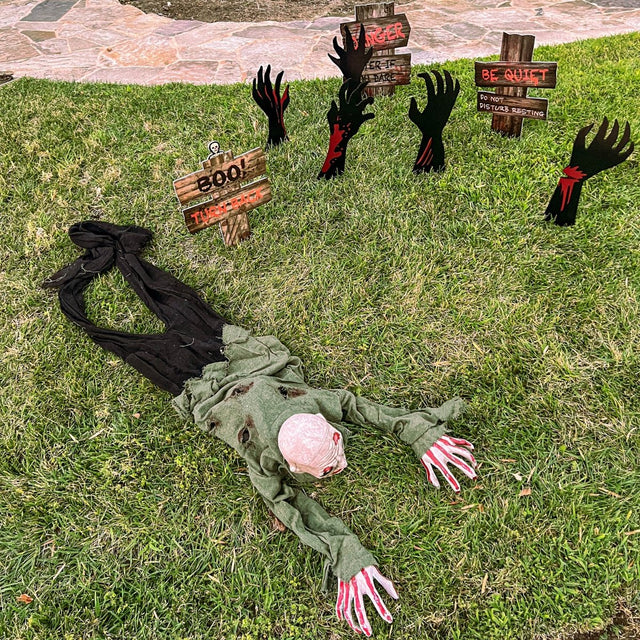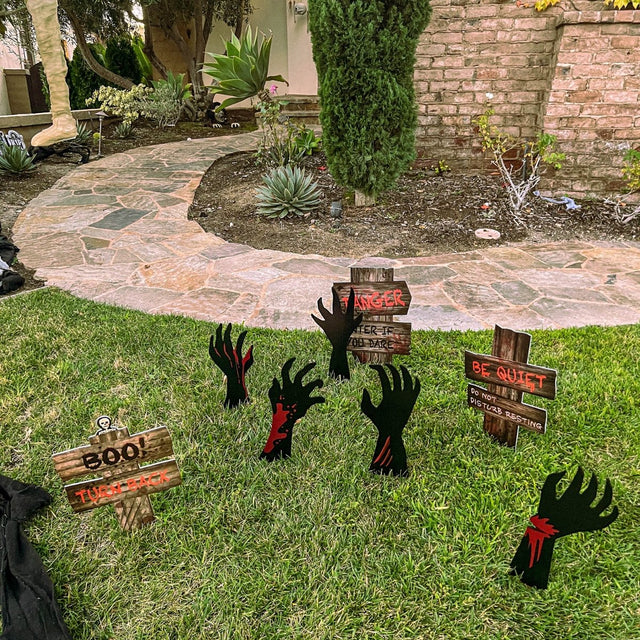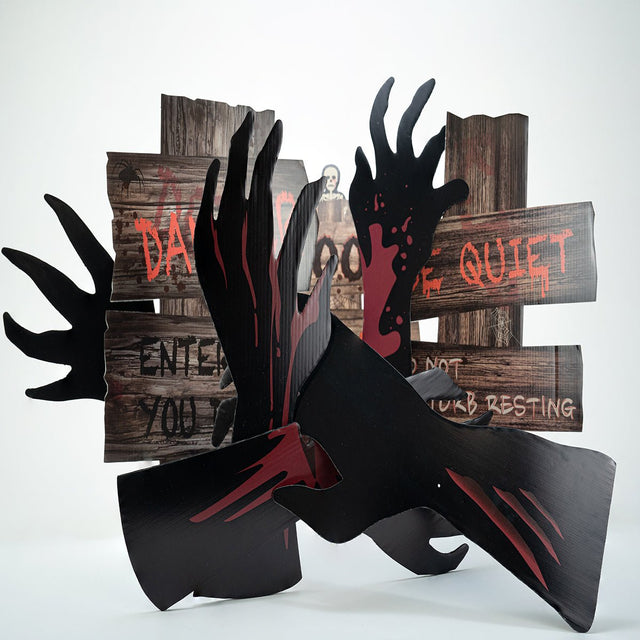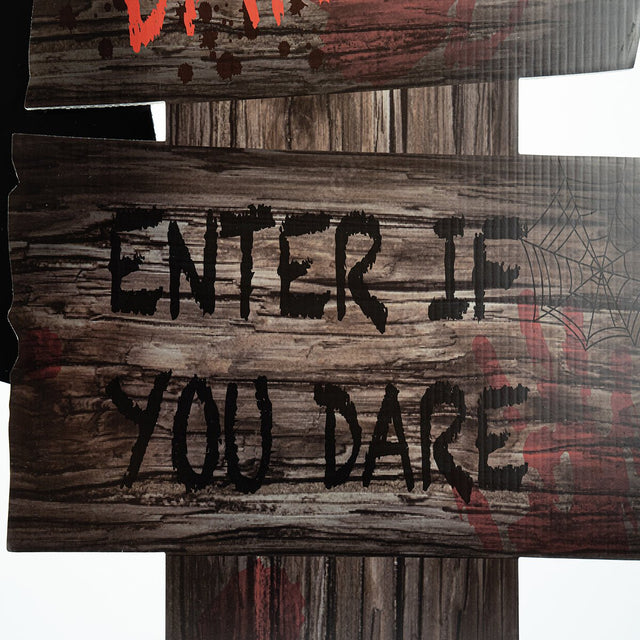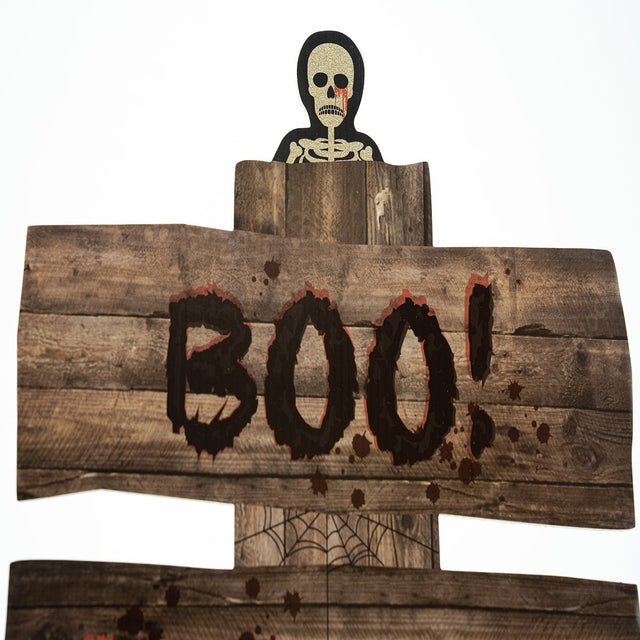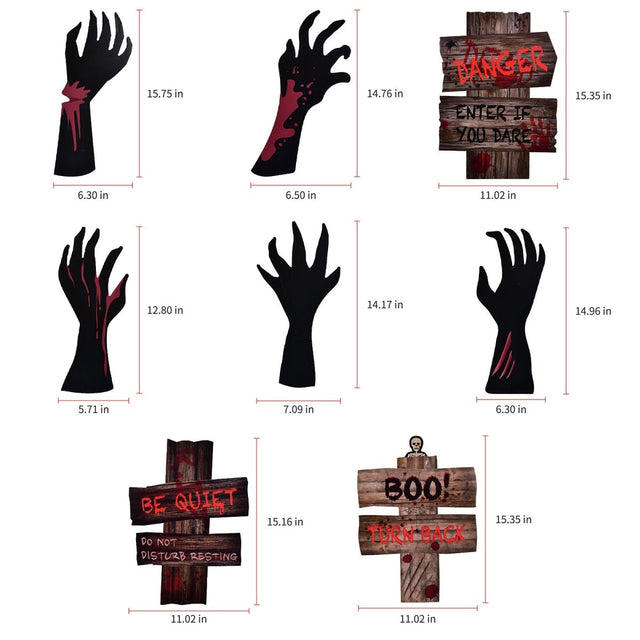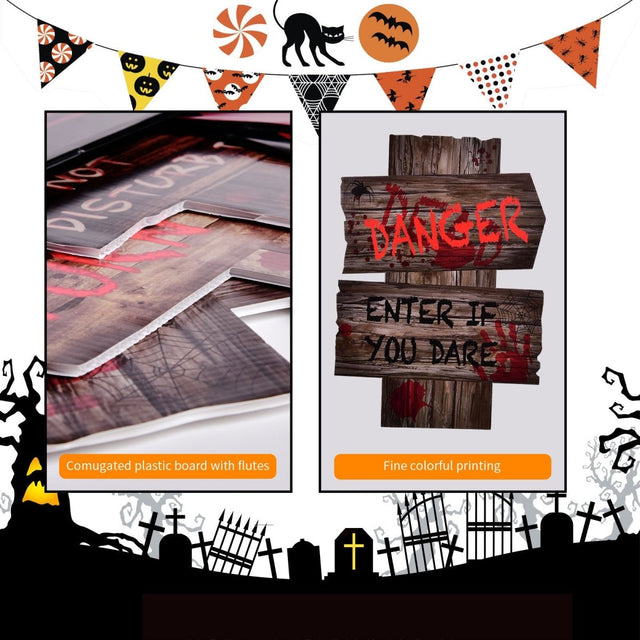 Creepy Halloween Outdoor Decor Ideas: The Bloody Hands Halloween Yard Signs
Want some scarily stylish Halloween Decoration Ideas to scare your friends and guests? Or do you simply want to create some creepy Holiday vibe? You cannot miss out on these bloody hands beware Halloween Yard Signs and Stakes which will decorate your yard, garden, and porch effortlessly!
In the picture above, we've used [PopFun Halloween Collection] to decorate our house!
Great value set: This set of Halloween yard decorations includes 3 warning signs, 5 fake severed hands, and 8 sticks. It is perfect for your Halloween yard decoration and haunted Halloween party.
Material: The warning sign is made of

commercial grade corrugated plastic

in wood color. The bloody hand is also made of plastic. The supporting rod is made of fiberglass.
Size: There are 7 different variants for this product, with sizes ranging from 13 inches to 16 inches.
Easy to install: Put two support sticks into the holes of the double-layer plastic board and then insert the stakes into your lawn.
Customize your black cat decor: The back of the Halloween yard stake is blank, which means you can write down your "wish" for this Halloween. This creative Halloween idea will ensure that every detail of your outdoor decor will look unique and festive - our beware signs are the best spooky factors outside of your home.
Unit Size and Unit Weight: 15.75*11.22*1.38[inch] & 0.71[lbs]