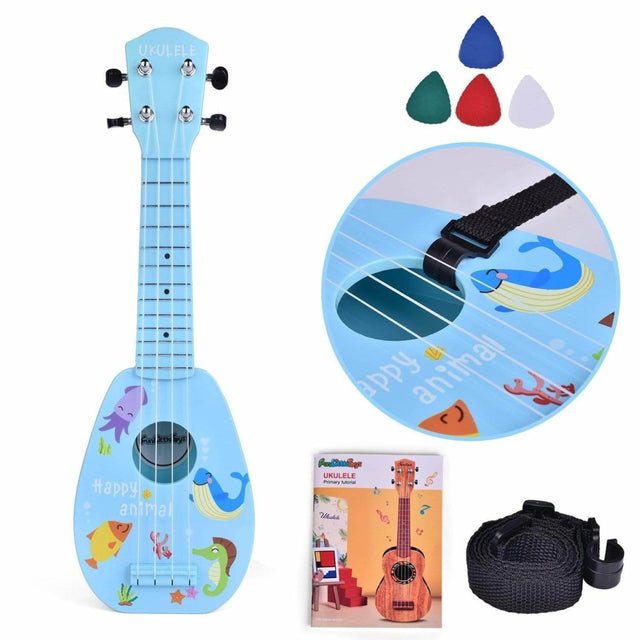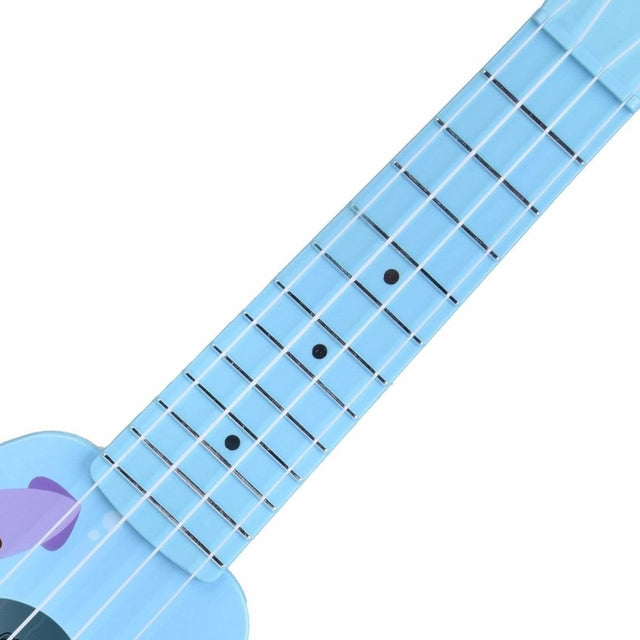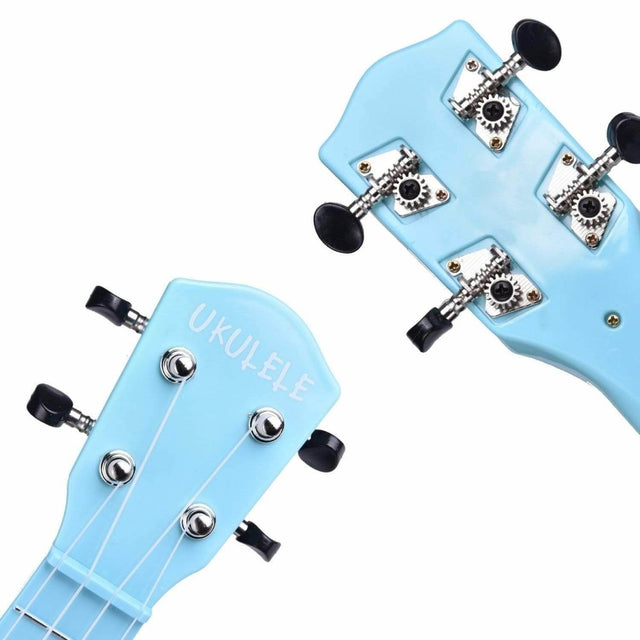 Best Musical Toy for Kids: Blue Animal Ukulele Toy 
"Are you in search of a musical instrument for your little ones? Let them begin their musical journey with Popfun's Blue Animal Ukulele! This is the perfect musical toy to develop their musical talent!"
Does your kid get excited about music? PopFun offers a blue animal-themed ukulele musical instrument that will definitely be an irresistible choice for your budding musician! The ukulele is cute, handy, and easy to learn! Buy it now and bring it home for your little talented musician.
 Features of the Blue Animal Ukulele Toy
Package Dimensions: 17.6 x 6 x 2.7 inches
Item Weight: 1.15 pounds
17'' Ukulele Toy For Beginners: Bring out the fun of musical instrument learning
Made from recycled ABS plastic material with a blue color finish
Includes 4 sturdy nylon strings that provide a stable and durable sound
Lightweight and handy: soprano guitar for beginners
Light-weighted, easy for little hands to grasp
Kids can strum away their favorite melodies anywhere
Fully equipped - Includes essential accessories: a Ukulele strap, a manual, and 4 Ukulele picks