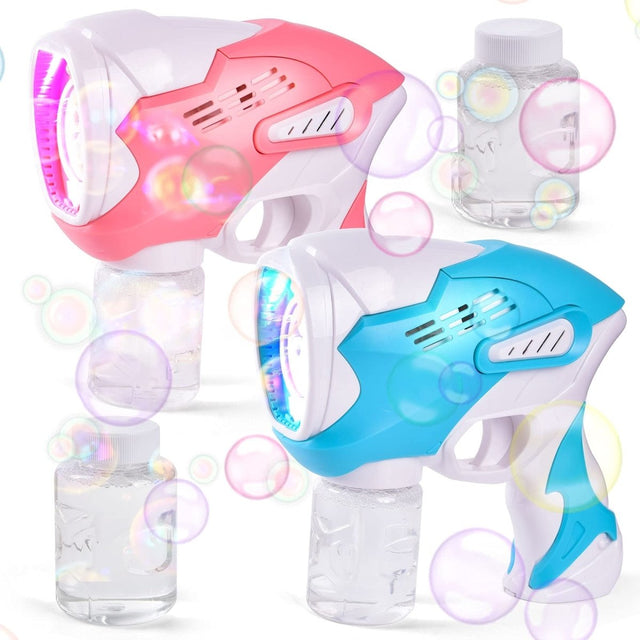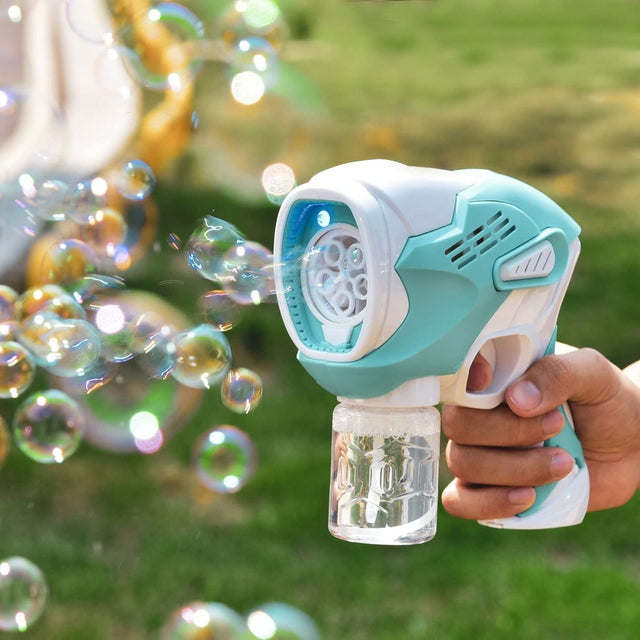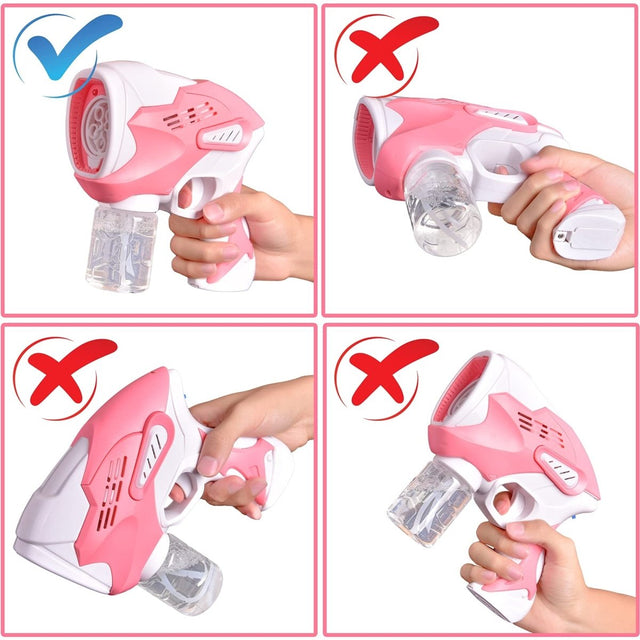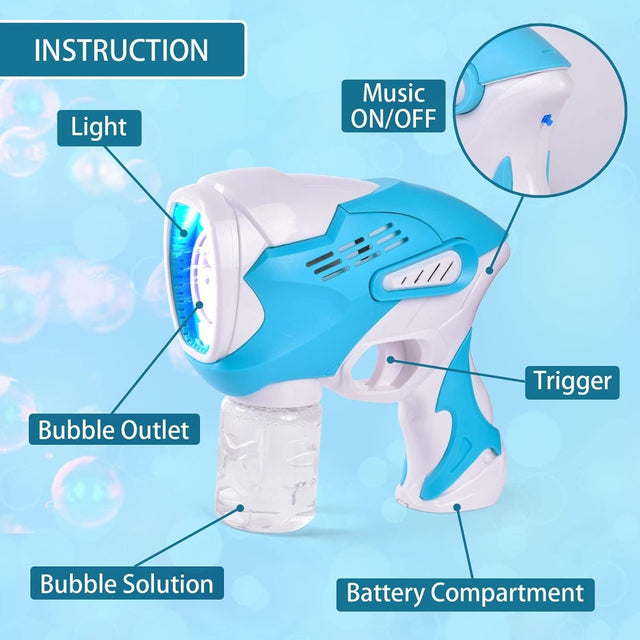 Get the best Bubble Blaster Kit and transform your outdoor playtime
Featuring 4 bottles of bubble liquid and 2 high-speed bubble guns, the Bubble Blasters from Fun Little Toys are brimming with bubble-themed party supplies. Create an atmosphere of wonder with hundreds of bubbles flowing from each blower per minute. Simply plug in the bubble solution to the bottom of each brightly-colored bubble gun, apply a small amount of pressure to the pressing trigger, and you'll be enjoying a wonderland of bubbles. 
And no need to worry about any leaks, as these outdoor activity toys are designed to be leak-free and safe for play.
Hours of Fun: Everyone enjoys a good bubble blowout. Kids especially will find no problems keeping entertained for hours with each of the fun, interactive Bubble Blasters in this set
High-Quality Bubble: High-quality bubble makers with certified non-toxic bubble liquid makes for premium playtime. Having passed US Toy Safety standards across the board, all that's required to get to the enjoyment are 3 AA Batteries, not included in the purchase
Multi-Use Gift:

Use these colorful erasers as a gift to the classroom, or parcel them out to your kids one fun-emoji at a time

Fun-Sized Erasability:

Fun Little Toys designed these erasers to be the perfect size for kids. Each eraser in these cool kids school supplies measures between 1-2" in height

Portable Playtime: Take these bubble guns anywhere, as they are portable enough to be carried along to any park or party effortlessly. Next time the kids need something to do while at the park