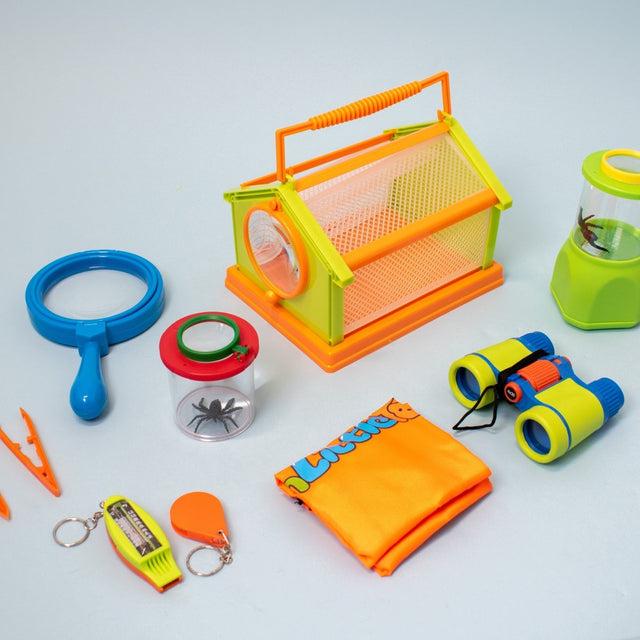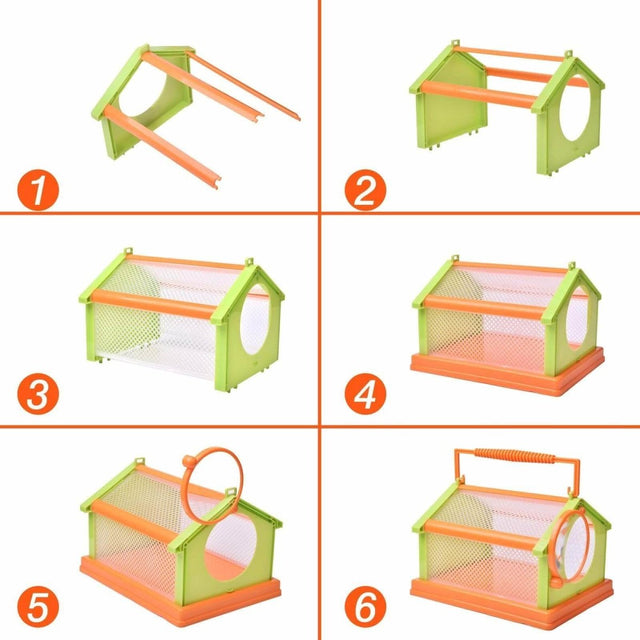 Bug Catcher Kit: the best kids' adventure kit for the future science explorers
The Bug Catcher Kit for Kids contains a selection of unique, bug-catching toys and tools - this is the best educational outdoor explorer kit for boys and girls. Invite all your friends and host a bug-catching contest!
Your little explorers will find a pair of binoculars designed with an incredible 4X Zoom inside the bug-catching kit, which allows them to observe nature's beauty in a detailed manner. This outdoor toy set will improve kids' hands-on activities.
The bug catching kit also includes a premium-quality directional compass, magnifying glass, butterfly net, tongs, imitation insects, observation cups, full-sized bug habitat, and so much more! Whether you are looking for outdoor toys for boys or girls, this kit is guaranteed to provide your little explorer with countless hours of wholesome entertainment.
An essential bug catching kit for kids: the best hands-on activities for them to explore
All-Out Bug-Bagger: A bug catcher kit containing all of the essentials for the ultimate outdoor experience - 10 play pieces of outdoor excitement. You can use them to catch a butterfly or dragonfly.
Collector's Paradise: Little ones are looking to collect tiny bugs outdoor - this is a must-have awesome habitat bug at your home
Collector's Paradise: Little ones looking to collect little bugs outside the home have this awesome habitat bug home
Multi-Use Tools: 

Use any of the included kids' tools inside or outside of bug catching

Worry-Free Warranty: PopFun cares about your investment, and parents can rest easy knowing we have a worry-free 90-day warranty with each product
Upgrade your gear to a 27 pcs professional bug catching bundle