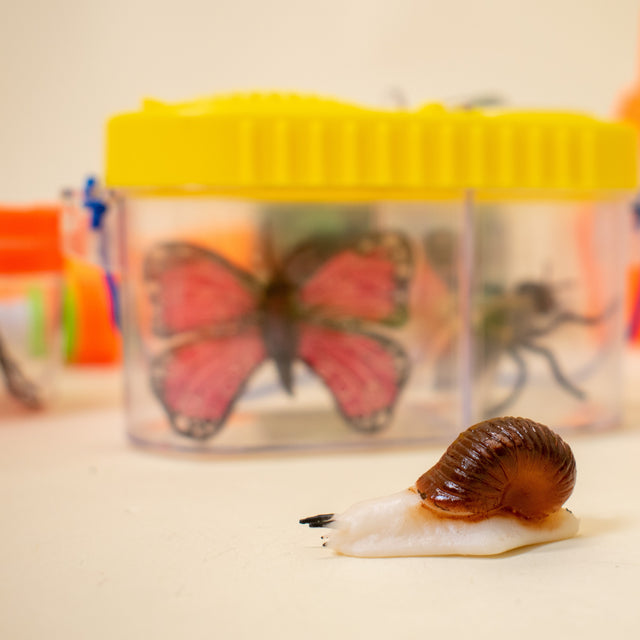 Observe nature with the Bug Catcher Kit: the best kids' outdoor toy
The Bug Catcher Kit for Kids contains a selection of unique, bug-catching toys and collecting tool kits. Little scientists will find a pair of binoculars designed with an incredible 4X Zoom, making sure they don't miss any part of nature's beauty, no matter how far.
This explorer kit also includes a premium-quality directional compass, a magnifying glass, butterfly nets, tongs, imitation insects, observation cups, full-sized bug habitats, and so much more!
The kit is guaranteed to provide your little explorer with countless hours of wholesome entertainment.
All-Out Bug-Bagger: The bug-catching kit contains all of the essentials for the ultimate outdoor experience - 27 tools to make sure a successful bug collection
Collector's Paradise: Little ones looking to collect little bugs outside the home have this awesome habitat bug home
Multi-Use Tools: Use any of the included kids' tools inside or outside of bug catching. This is the ultimate role play toy for your little scientists to explore science and nature!
Fun-Sized Playset: Each piece can be handled by toddlers and parents alike with ease
Worry-Free Warranty: PopFun cares about your kids and we provide a worry-free 90-day warranty 
See also 10 pcs bug catcher bundle and 18 pcs bug catcher bundle