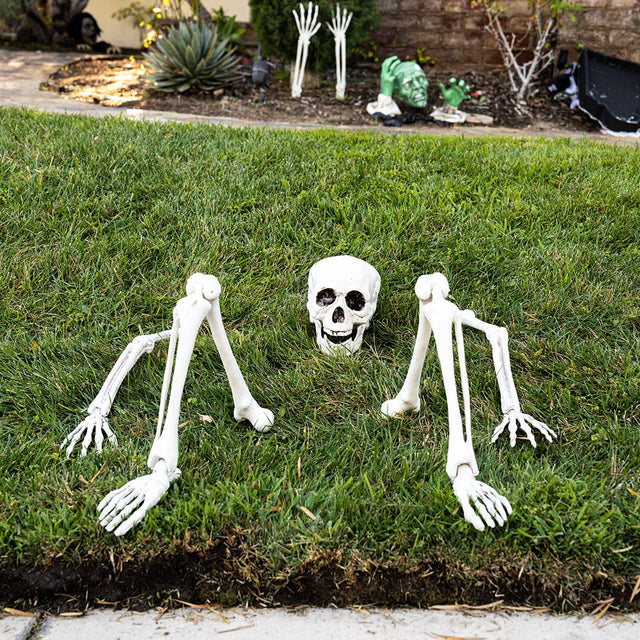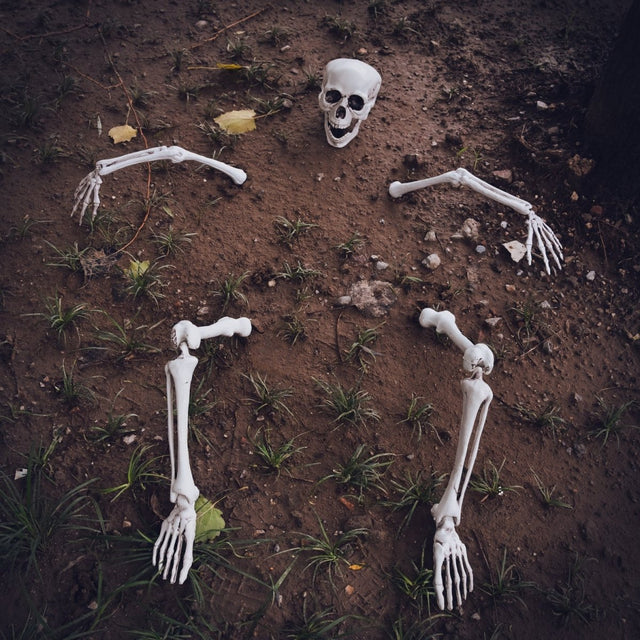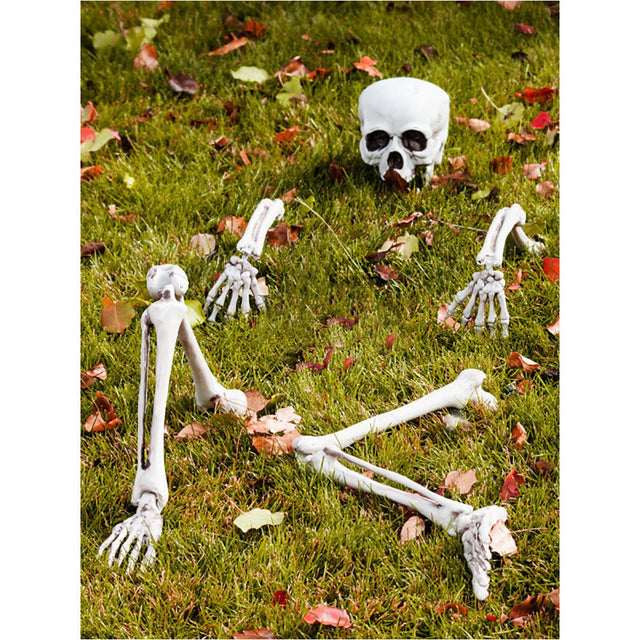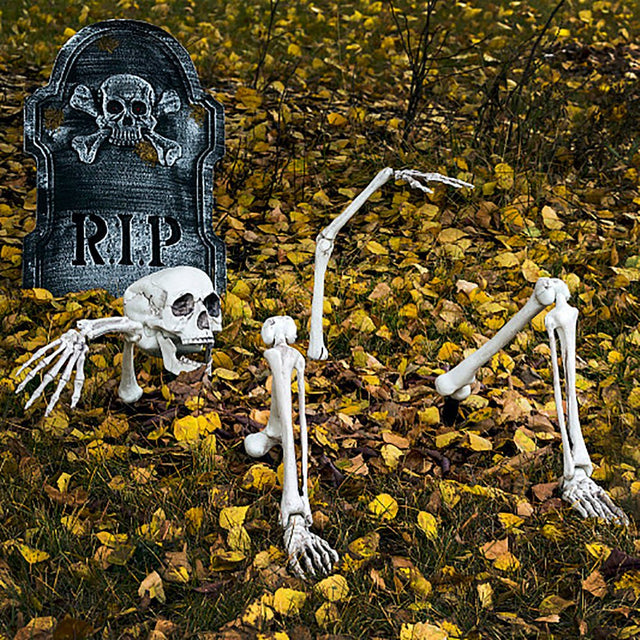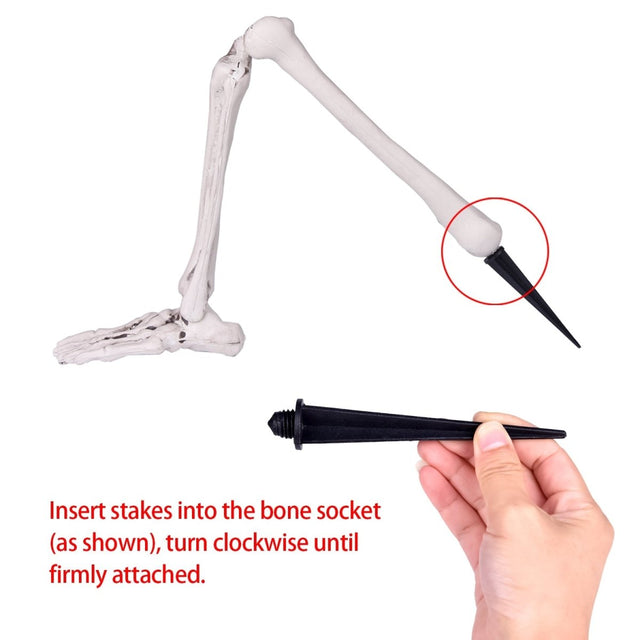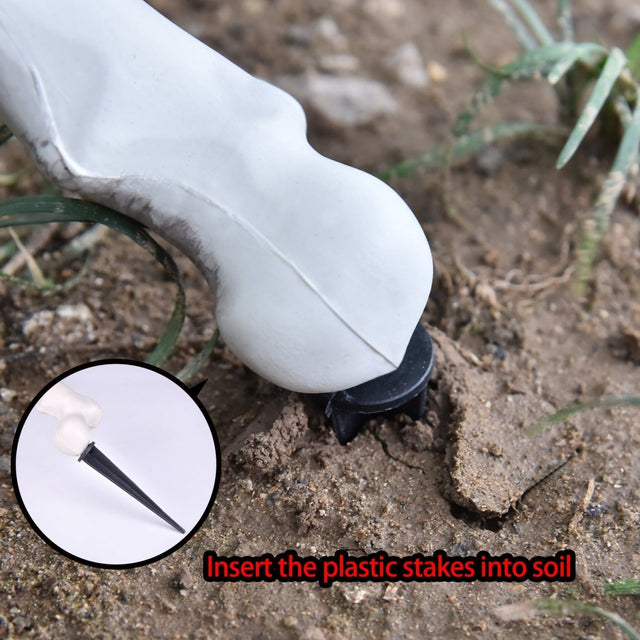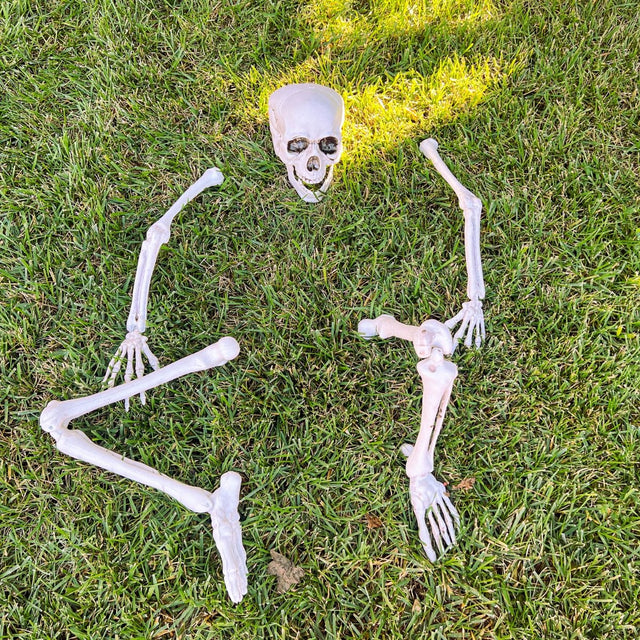 The Buried Skeleton is going to transform your lawn this Halloween
Make your trick-or-treater do a double-take on the creepiest Halloween night when you put this Buried Skeleton Prop on any soil, and, you can create an illusion of a scary skeleton trying to climb out from the lawn beneath. This 10 Piece Groundbreaking Skeleton Decoration Kit includes a Realistic Looking Skull, Skeletal Arms, and Bony Legs with articulated Hands & Feet and 5 plastic stakes. Bone pieces stake mounted for Easy Installation into the ground, and to give a scary look that a Skeleton is pulling himself out of your lawn. A Fun Decoration for Halloween Party, Graveyard Scenes, and Haunted House. Your neighbors will compliment your Halloween Decoration as well!
In the picture above, we've used [PopFun Halloween Collection] to decorate our house!
Are you ready to decorate this Halloween? Use the PopFun Halloween Collection to decorate your house!
Full Skeleton:

10 Piece Buried Skeleton Décor: Instead of a Full Skeleton, this Ground Breaker Lawn Skeleton Decorative Halloween Prop includes a Skull, a pair of Skeletal Hands with Arms, 2 Bony Legs with Feet & 5 Stakes

Easy-Insert: 

Insert stakes into the bone socket, turn clockwise until firmly attached to both ground and bone

Stuck on You:

Place these plastic stakes into the soil to make it look like a Skeleton is climbing out from your lawn

Manifold Use:

Pile the Scary Bones up indoors to amuse Halloween Party Guests; Outdoor Skeleton Decoration makes a Perfect go-to for Yearly Decorating for your home, Graveyard Scenes & Halloween Party

Worry-Free Warranty: 

The product comes alongside a 90-day worry-free warranty

Unit Size and Unit Weight:

12.2*12.2*5.51[inch]

 , 1.72[lbs]