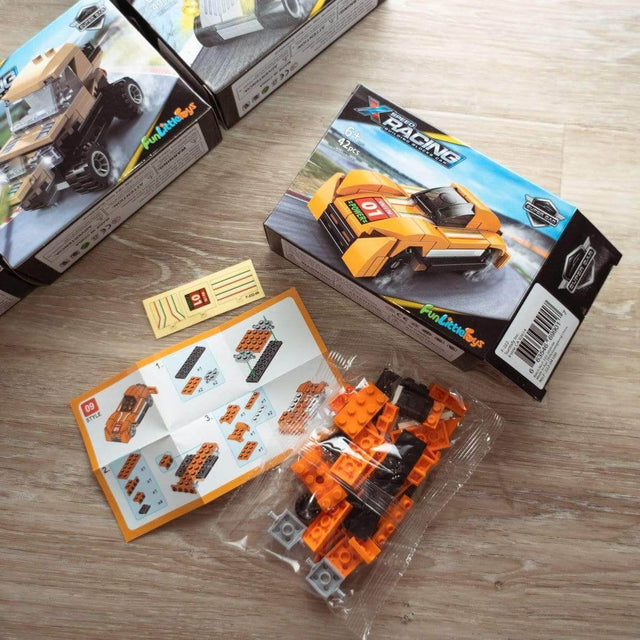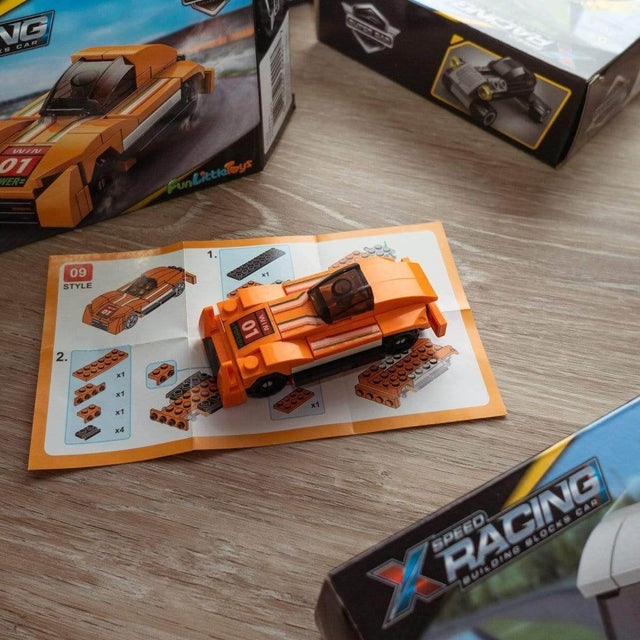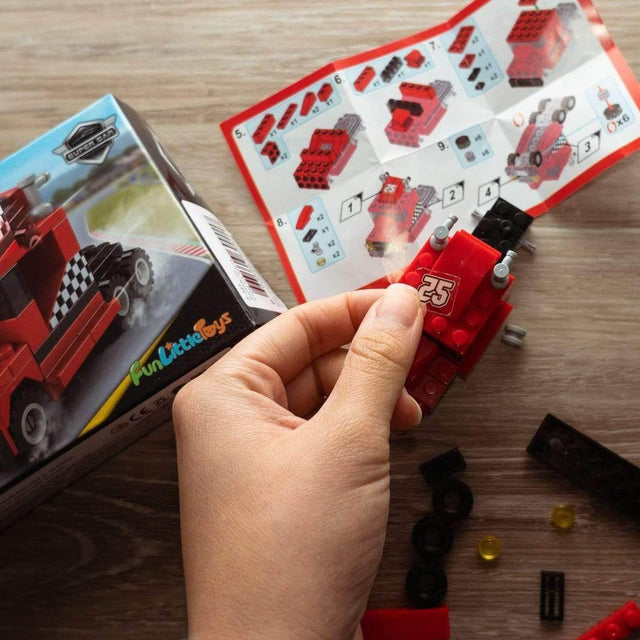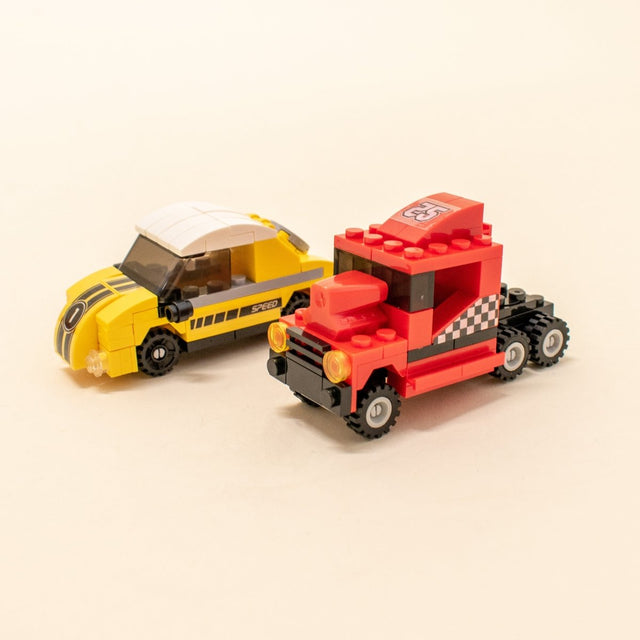 Get on board with the Car Building Blocks offering exciting kid builder entertainment
There are 212 pieces of engineering excitement in total. Grab one of those 12 packages and open it up - it'll have some easy n' breezy steps for you to follow there, sir! How about going for Remi's Rippin' Semi Truck - 3.5" inches of semi-truck speed right there! Course you got a pretty great selection with these toy cars and building blocks: Reactor Tractor, Rolls Joyce, Spoiler King, Taxi Cab Tony, and more! Can't get much better building power than with this playset. Build 'em all up, grab some friends, and race these fully-functioning speed machines anywhere you'd like, Kid Captain! Just make sure to bring 'em by Command Center first, and you'll be home free!
The Car Building Blocks represent the absolute best of car building kits for kids
Delightful Dozen: 

This playset provides 12 classic building cars for kids to enjoy

Car Collection: There are plenty of options to choose from in this kid building block bundle, from semi-trucks to muscle cars
Marvelous Engineering: 

Encourage little engineers in your life with a set of play vehicles to enjoy 

Magical Measurements: 

Each play car in this set is measured magically to fit in the hands of tiny tots ages 3 and up

Individually-Wrapped:

For the sake of cleanliness and giftability, this pretty-looking toy car set holds each item within its own individual packaging
Product FAQs:
Question:

Are these sets lego compatible?
Answer:
Sure! The building bricks are normal size, compatible with other brands.
Question:
Will it be grateful for a party?
Answer:
I bought them for party favors for 6 and 7-year-olds. There were more in the box than I needed so I let my son pick one to put together early and he was able to assemble the whole thing by himself. Super affordable and makes a GREAT party favor gift.