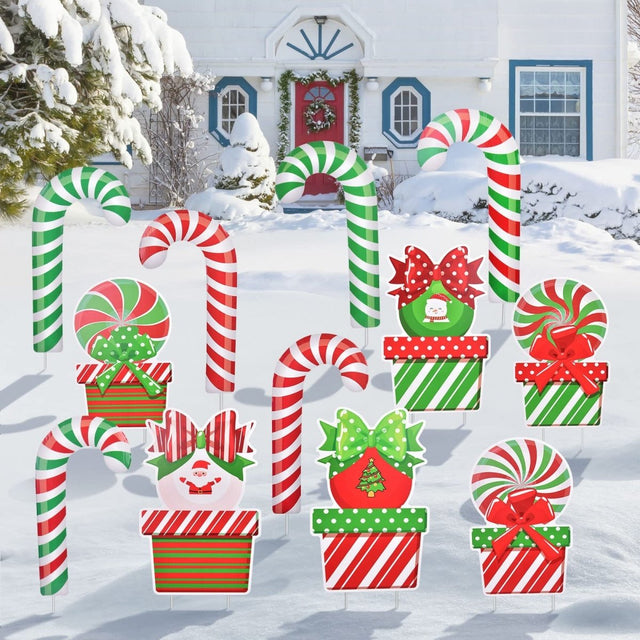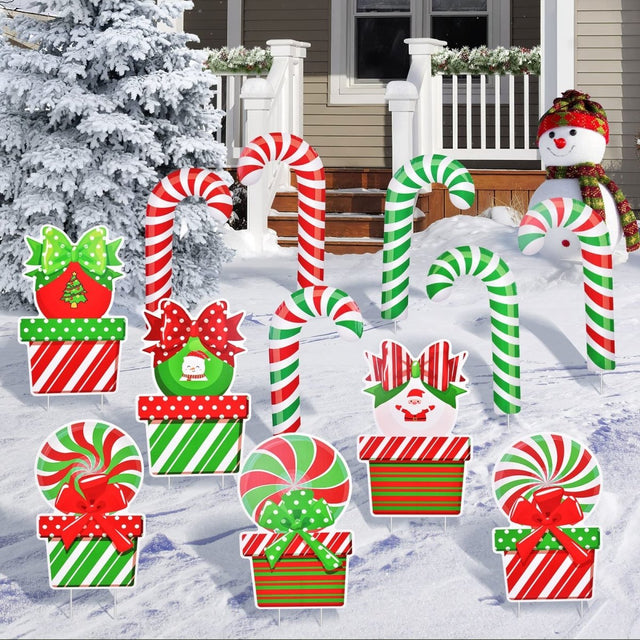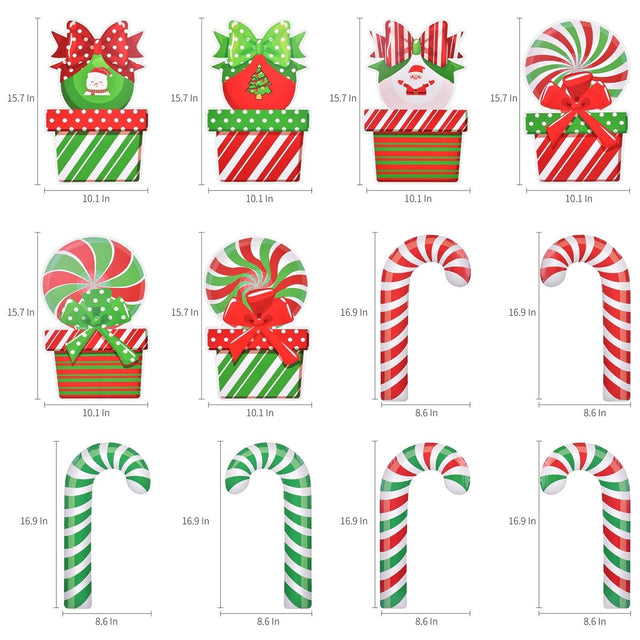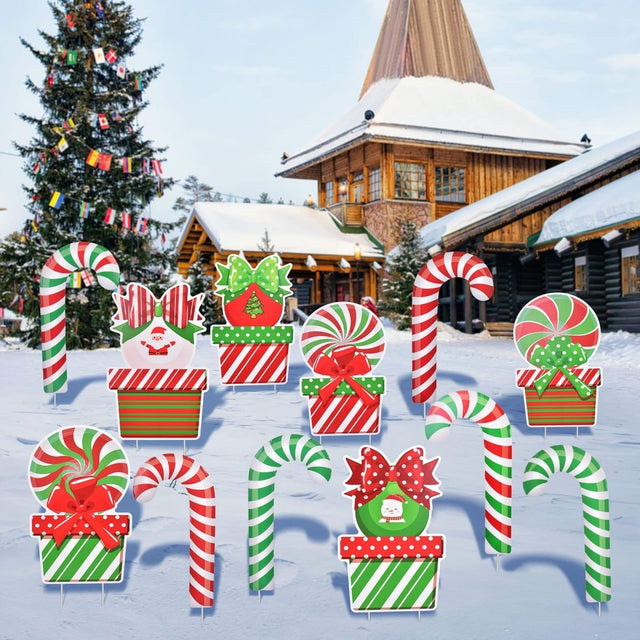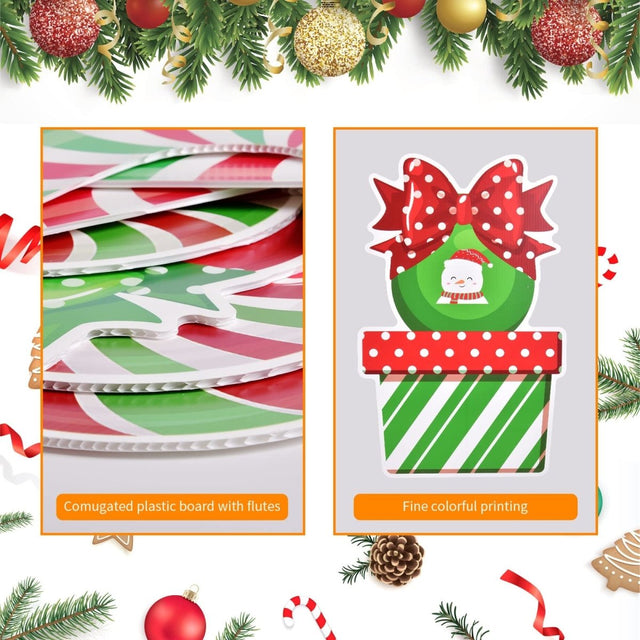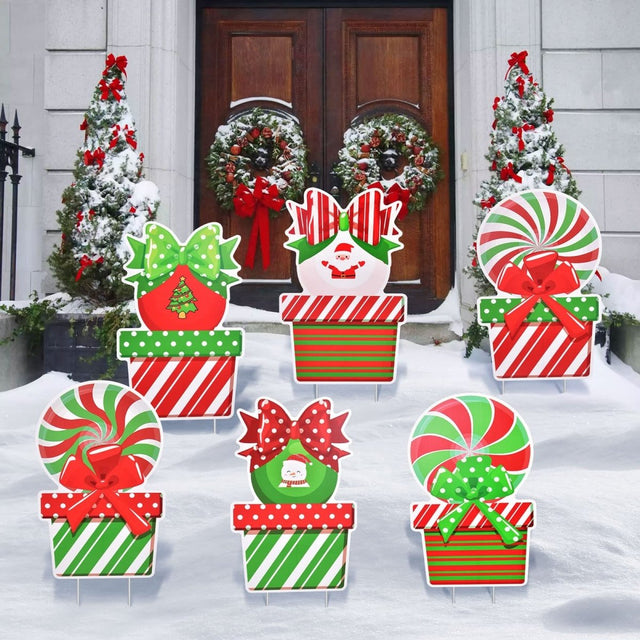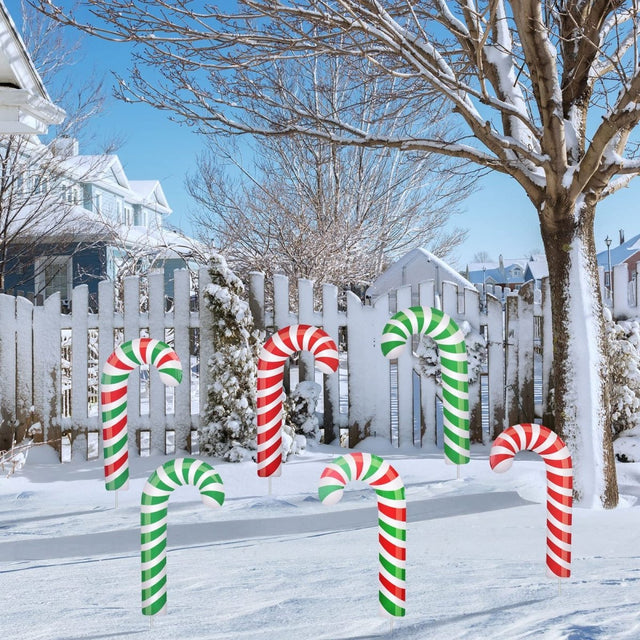 Your Christmas Outdoor Decor Inspiration:
the Candy Garden Yard Signs
There are three elements to take into account while designing outdoor Christmas decorations:

- Your Home Style: Consider the home's architecture, color scheme, landscaping, and walkways.

- Choose a theme. Applying your indoor décor concept to your outdoor settings is an easy approach to providing a unified look. Take inspiration from your favorite items if you're unsure.

- Placement: Christmas yard decorations range in size but are often larger than those used indoors. This makes them more noticeable from a distance. The size of your garden or yard should be taken into consideration while deciding where to put them. They should be placed such that they don't obstruct pathways. Also, keep in mind that they shouldn't obscure your view of the driveway or road.
The Candy Garden Sign set includes: 3 lollipop gift boxes, 3 Christmas Gift Boxes with Bow, and 6 colorful Christmas candy canes
Christmas Spirit: These candy garden yard signs feature different kinds of Christmas elements, including candy canes, and bows, and will light up your holiday spirit.
Waterproof and Durable: These Christmas holiday yard decorations are made of

commercial grade corrugated plastic cardboard, which is waterproof and reusable
Uses: These waterproof corrugated plastic signs are a great way to create a festive holiday look for your home's exterior. You can place, stick or insert them on the porch, lawn, or next to a Christmas tree
Perfect Outdoor Decoration Props: Whether you want to go all out for Christmas or simply want a few modest touches, our Christmas outdoor yard signs are the perfect beginning! You can begin decorating subtly and add more throughout your Christmas journey.