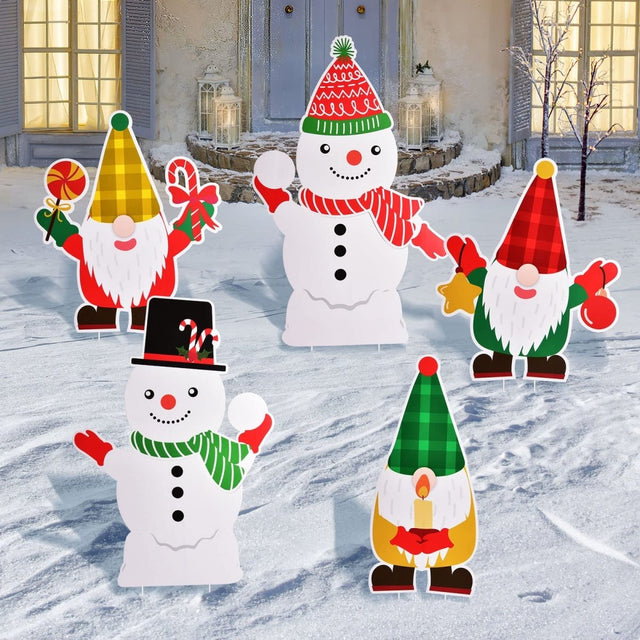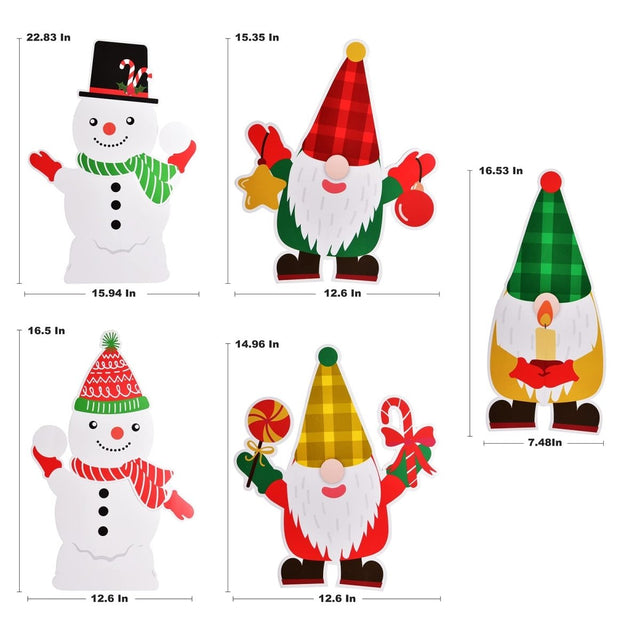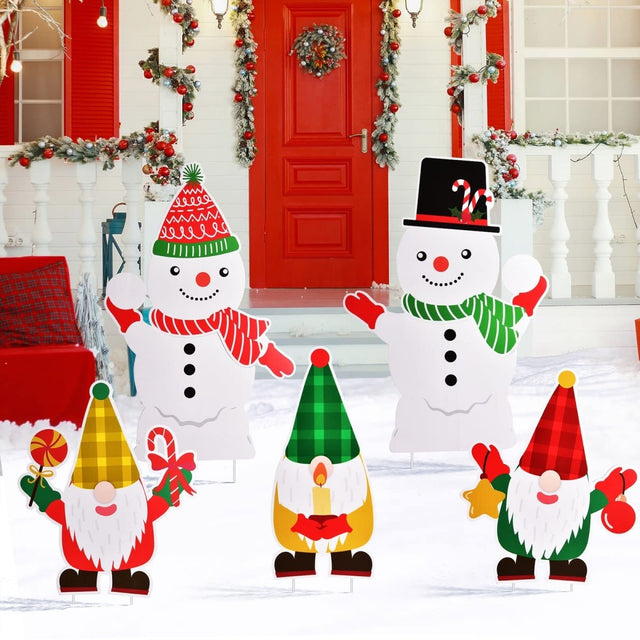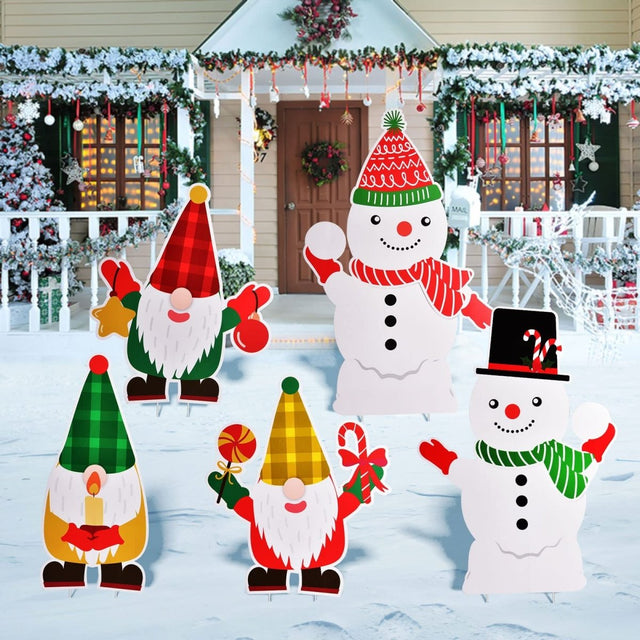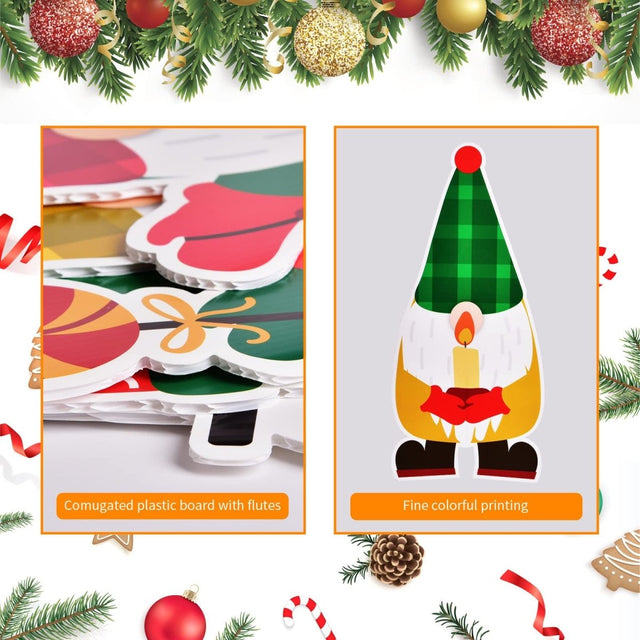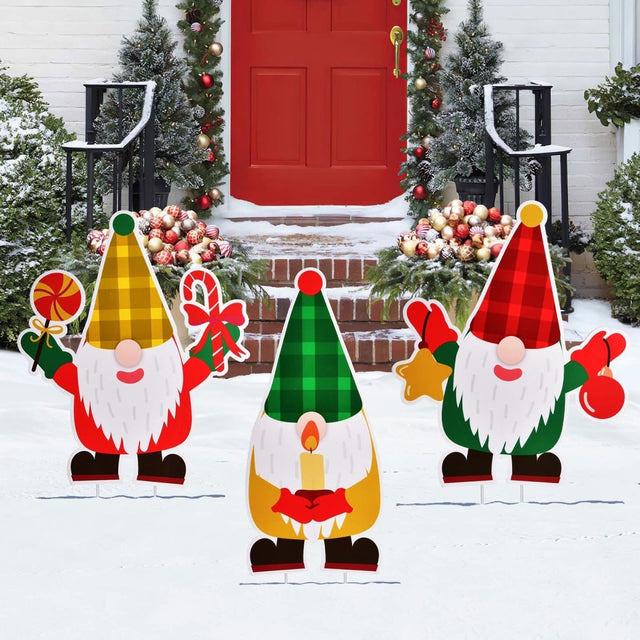 Show Your Holiday Spirit with
Christmas Yard Signs!
These warm, inviting signs add holiday cheer to the chilly Christmas season. It is sure to excite little kids who walk by, or inspire a passerby to decorate too. The stakes are incredibly easy to use. In one-step, your house seems livelier and merrier. Remind everyone of the festive spirit with these super adorable Christmas Yard Signs!
☃️ INCLUDES - 5 yard signs and 12 plastic stakes. Designs include 3 gnomes and 2 snowmen. 
☃️ QUALITY MATERIAL - Durable, commercial grade plastic. Sturdy and waterproof. 
☃️ EASY INSTALL - Put the plastic stake into the sign. Then, place it on your

yard, garden, lawn, driveway, porch, or balcony. That's it!

☃️ FESTIVE DECOR - Easy and efficient decor that brightens up your entire home in a matter of seconds.  
Core Information
Dimensions: 15.76 x 11.82 x 1.97"
Weight: 1.79 lbs.