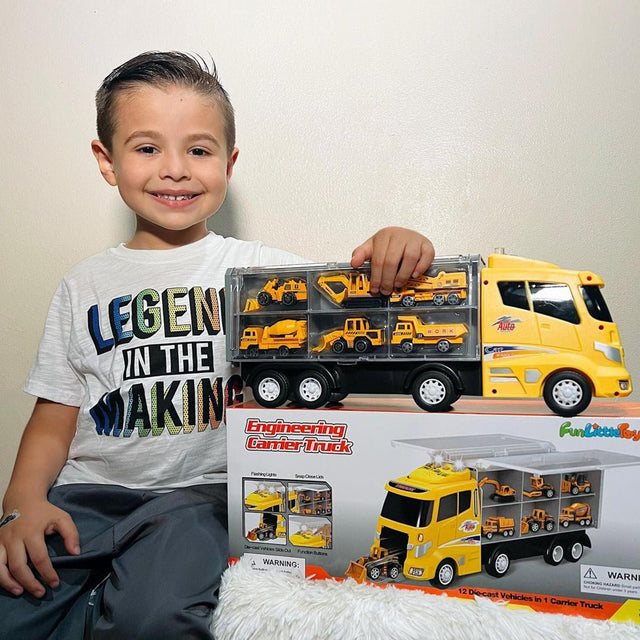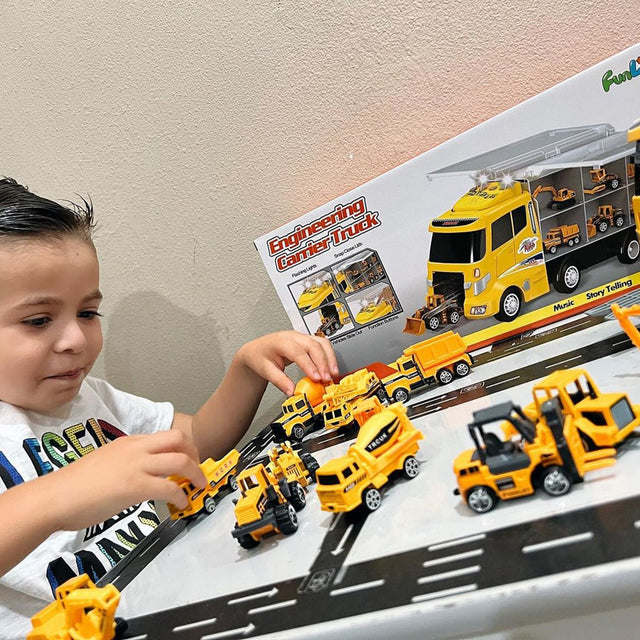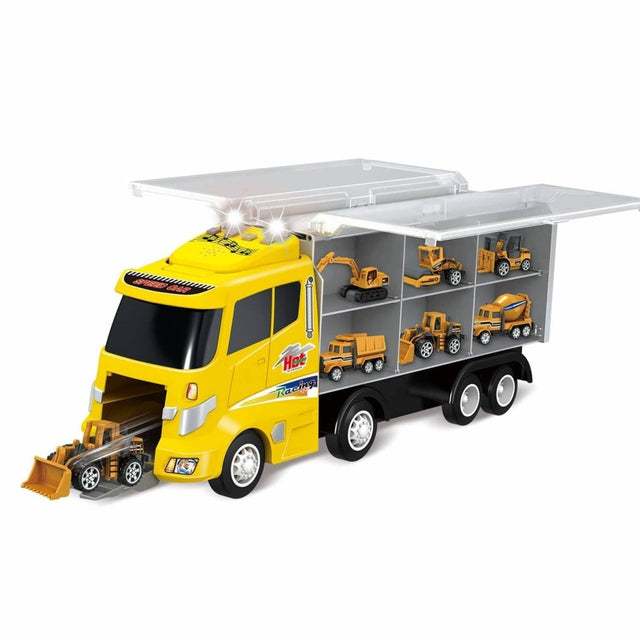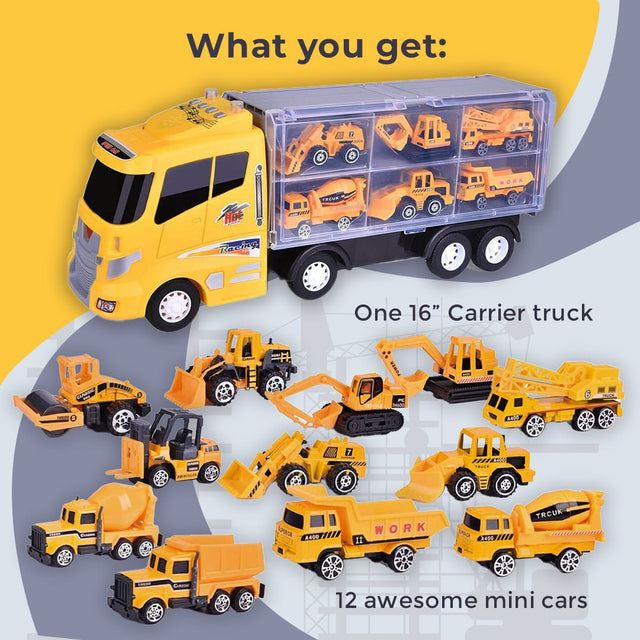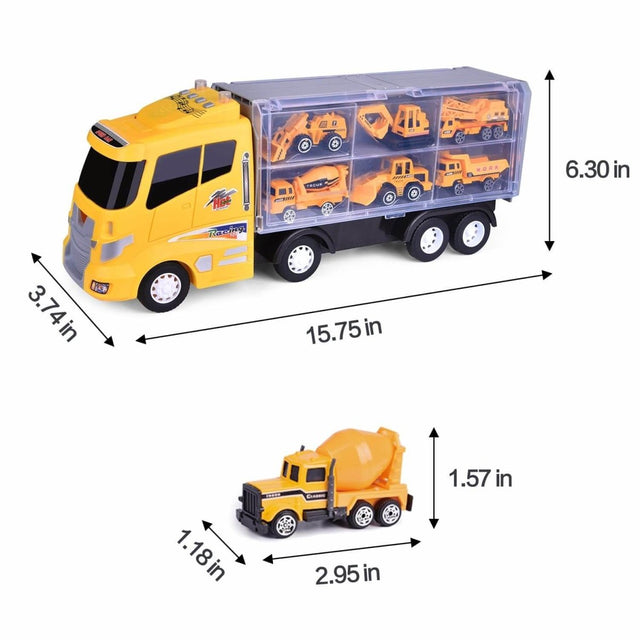 Get on the Road and Build Excitement with the
Construction Car Toy Set Today!
The Construction Vehicle Car Toy Set has just arrived from Fun Little Toys Factory. This awesome set packs a dozen amazing construction toys in one awesome car carrier - 12 toy cars to be rolled around and used as the ultimate imaginary construction zone entertainment!
There's a crane, a forklift, a cement truck, and so much more all at your kid captain's disposal. The included car carrier measures out to be almost 16" inches in length. Just snap open the lid, lift it up, and pack away all the toys to eliminate mess and increase portability! 
Features of the Construction Car Toy Set
Construction Fun-Struction: 12 mini construction car toys
Car Carrier: 16" long construction car carrier to easily clean up and pack away all of your mini construction cars

All the Colors: Classic construction zone colors
High Quality: Fun Little Toys designed each piece with high-quality materials

Worry-Free Warranty: The products come alongside our 90-day warranty. Don't hesitate to contact us, we want to know how to make your customer experience better. 
Product FAQs :
Question: How do you turn on this toy?
Answer: It does not turn on/off, it is just a car hauler type of toy. My 3-year-old grandson really likes it.
Question: Can the construction vehicles be purchased separately
Answer: No, it's part of the set. But other ones could fit inside if you need to buy another kind to replace them.
Question: How do you change the battery in the truck?
Answer: The battery compartment is located under the top of the cab where the buttons are located. Just lift the piece up and you will see it. A screwdriver is required.