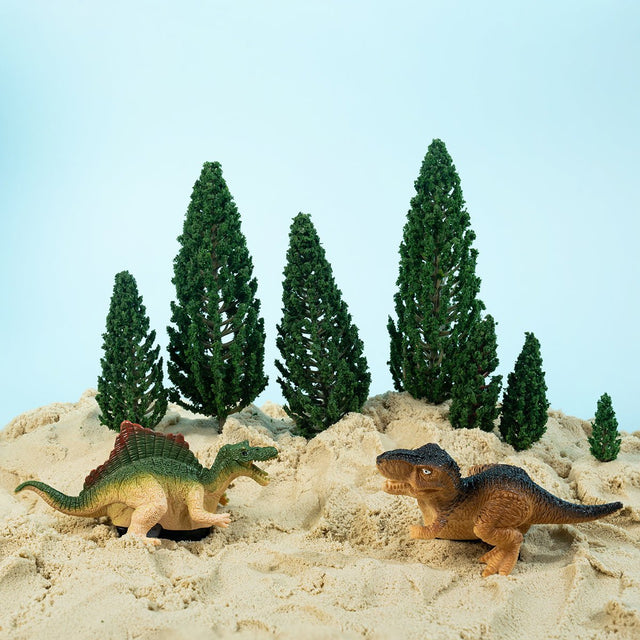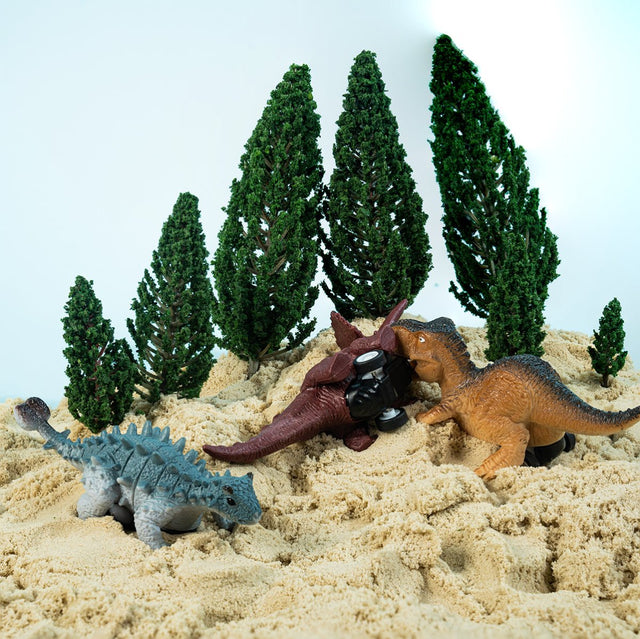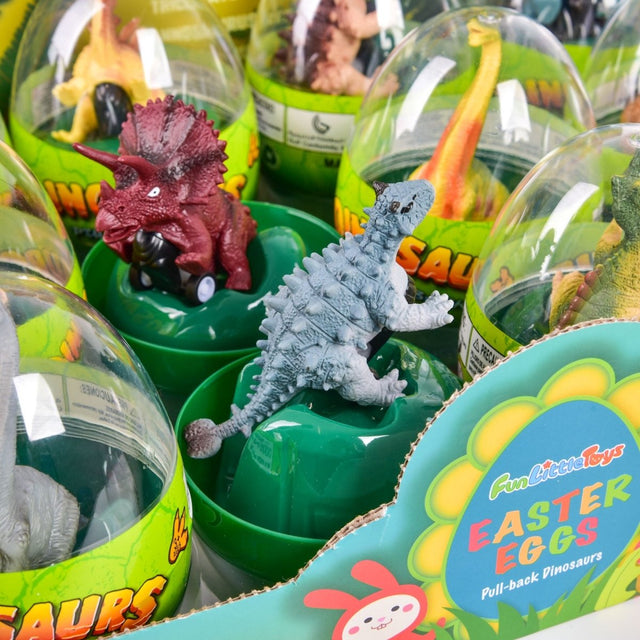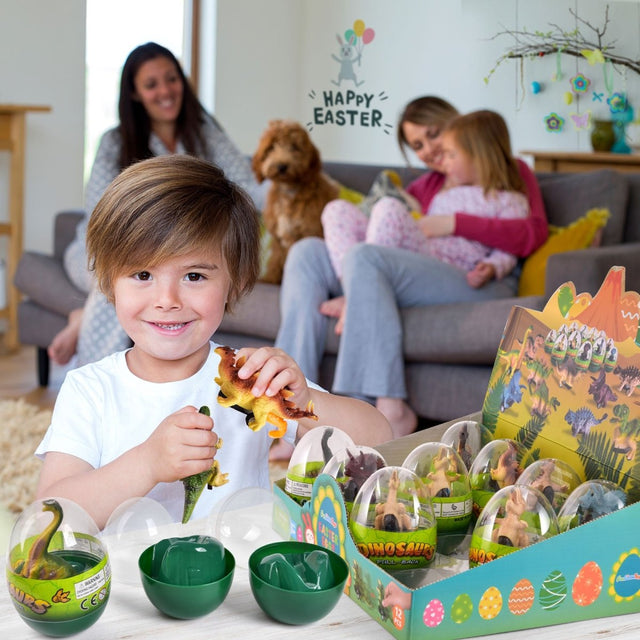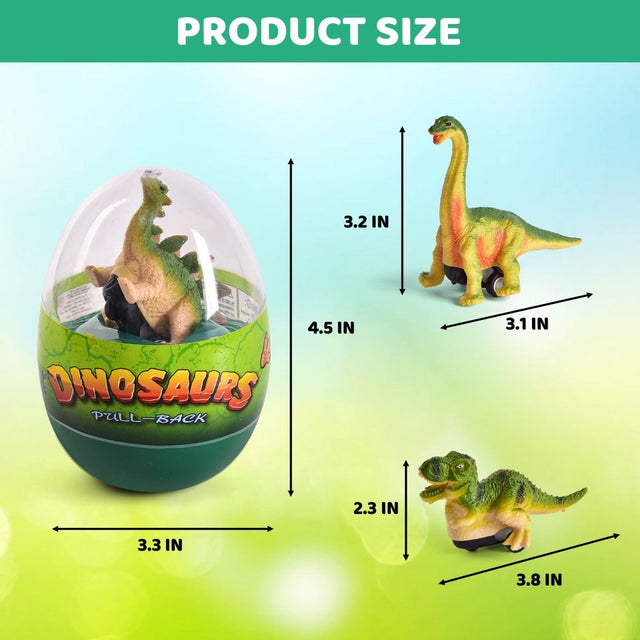 by Fun Little Toys
Easter Egg Prefilled with Dinosaur Pull-Back Cars 12 pcs
Easter Dinosaur Pull-Back Cars, 12 pcs
Check out all of the Amazing Animals here! Wow. That's an impressive arrangement of dino toys: T-Rex, Triceratops, Diplodocus, Tarchia, Stegosaurus, and Spinosaurus.  How exciting - these Roaring Dinos look like they came out of actual dinosaur eggs. The product comes packed with an additional egg-citing surprise!   
Features of the Amazingly Cool Easter Dinosaur Pull-Back Cars
FANTASTIC DESIGN: This Easter egg play set includes a total of twelve dinosaurs, in six different shapes and textures (T-Rex, Triceratops, Diplodocus, Tarchia, Stegosaurus, Spinosaurus), each designed with two colors. Note: Battery not included.
SURPRISE GIFT: The packaging is unique, and each Easter egg is quite special due to its large size and its unique packaging that allows the perfect

toy display

in your room, and the dinosaur pull-back car is ideal for gifting to children for Easter, Christmas, New Year, and birthdays. It's the perfect present!
HIGH QUALITY: Our Easter Eggs have passed all American safety standards. This product is highly durable and resilient to breakage, even when dropped from a table or staircase. Furthermore, it is made from non-toxic material, making it entirely safe for both boys and girls!
Quality playtime: Enjoy a happy time competing and racing with your parents or friends - it's a great activity for children!
Easy to play: Pull back the object for a fast and far-reaching result that is both simple and enjoyable!