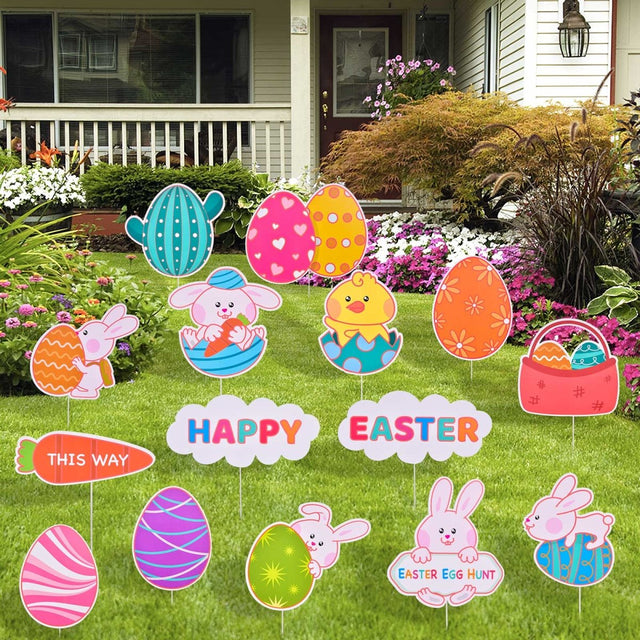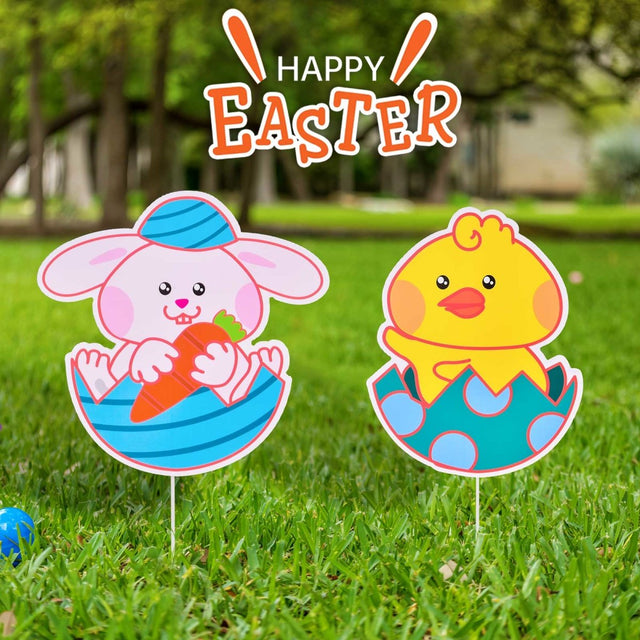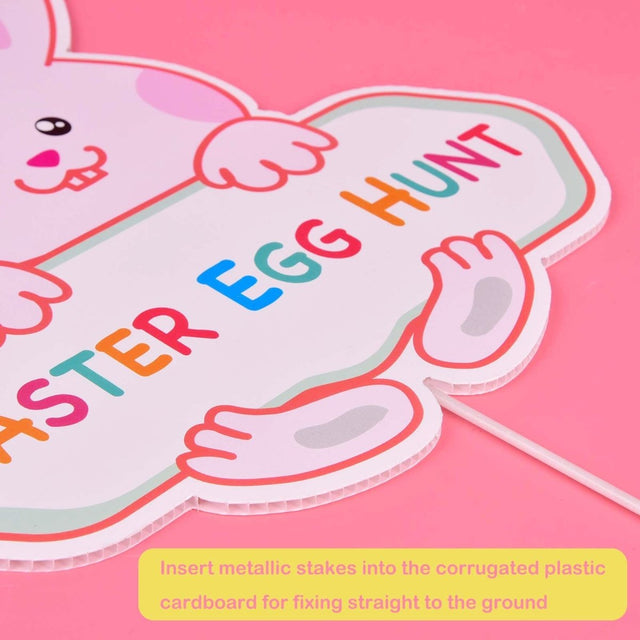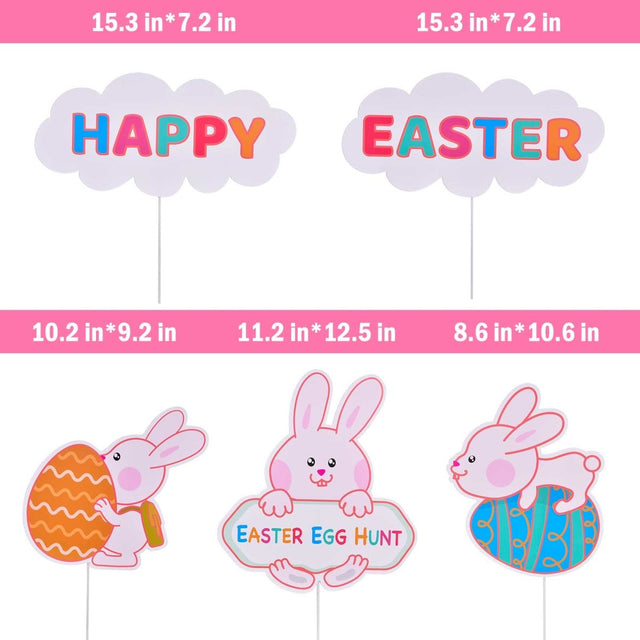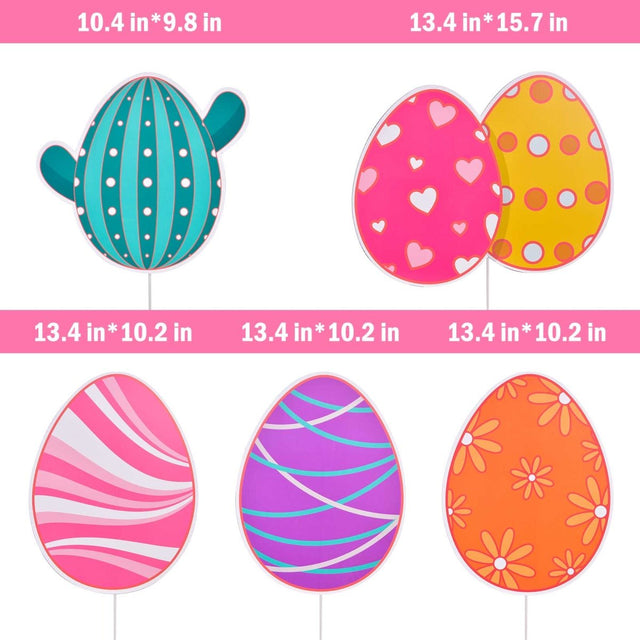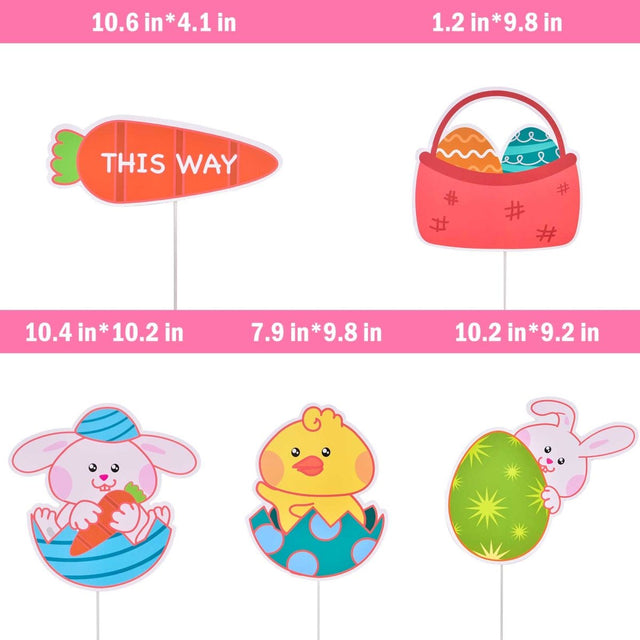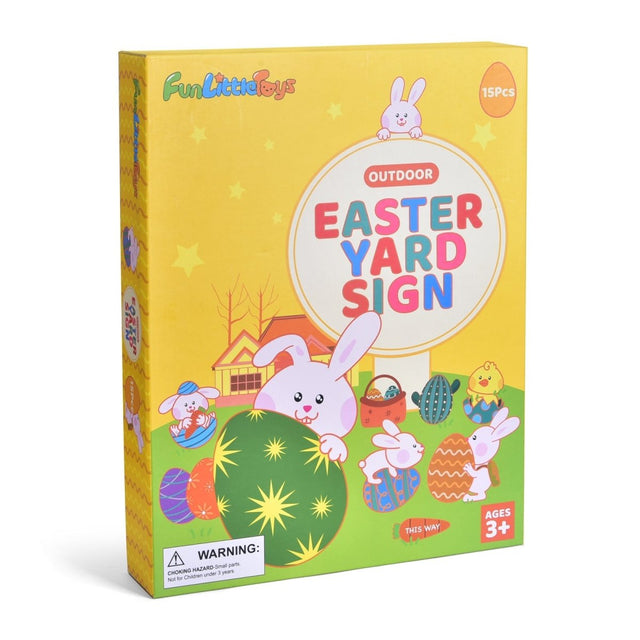 Easter Egg Yard Signs
Decorate your house with our well-designed Easter yard stake with the "HAPPY EASTER" phrase, Easter eggs with cute and lovely rabbits and chicks inside. This will bring your house a fun and joyful Easter holiday vibe! The Easter decoration stakes and signs have different sizes from which you can always find one that fits your need! 
Features of the Easter Egg Yard Signs
Easter yard decoration - 15 Easter theme yard decorations set. The various pictures and colors will attract both kids and adults. Including a "Happy Easter" stake, Easter basket, Easter egg, Easter rabbit, and chick, this Easter decoration set will bring you a lot of fun and joy during the holiday period.

Easy to use: Just insert the holiday stake decoration and fix it and you are done with the installation of the perfect holiday decoration! You can change the angle and direction at any time you want, and it's really easy to use.
Multiple Decoration Use: This Easter decoration set can be put on many occasions, your yard decoration, lawn decoration, garden decoration, party place decoration, event place decoration.
Material: the decoration stakes are made of durable and commercial grade corrugated plastic cardboard with bright colorful pigments. This stake is waterproof and wind-resistant, so you do not need to worry about it in bad weather.
DIY design: The holiday stakes and signs are 100% children-friendly with an empty board on its back. Kids call write down their wishes and decorate them with their own creation.