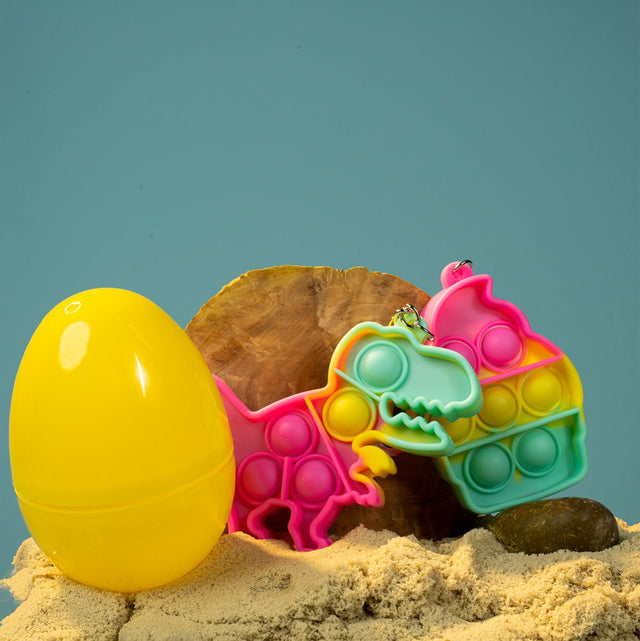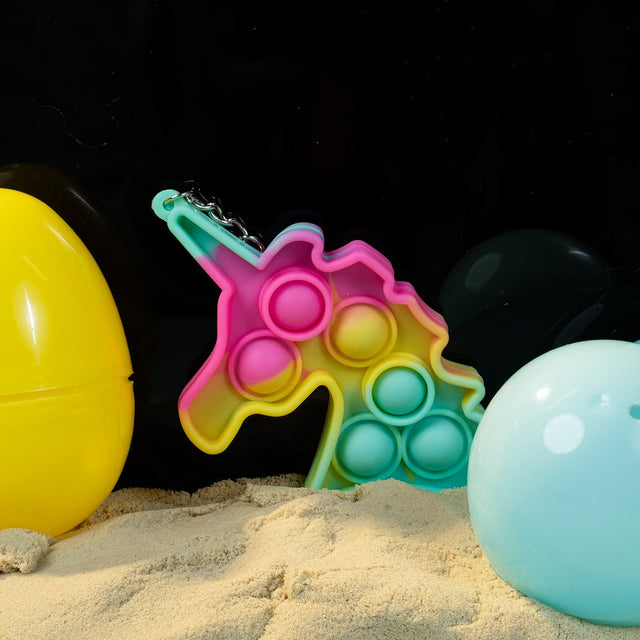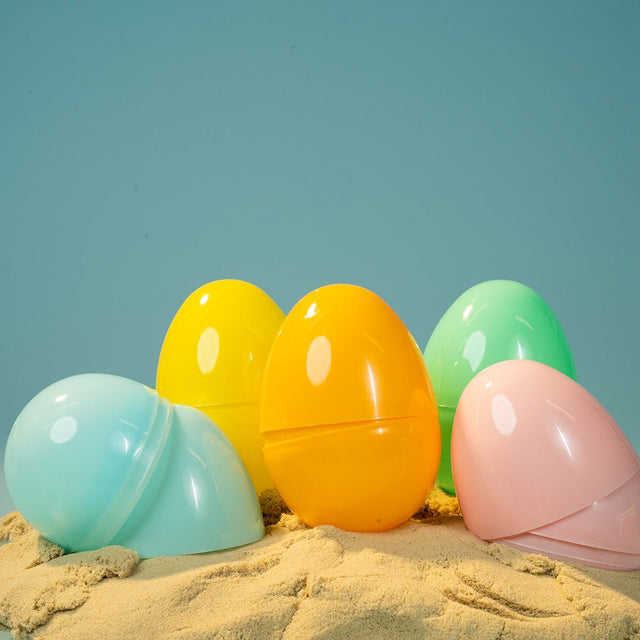 Prefilled Easter Eggs with Popper Fidget Toys 24 Pcs

Make Easter extra special this year with our Fillable Easter Eggs with Pop It Fidget Toys! The easter eggs and easter basket stuffers offer a fun surprise each time they are opened and can be filled with candy, toys, or any other small treats. Perfect for Easter egg hunts and egg decorating, these easter gifts for kids will be the highlight of your Easter celebration!
Features of  24 pcs of Prefilled Easter eggs
Product Info: 

There is a total of 24 pcs of fillable Easter eggs in 6 different colors, including green, pink, orange, purple, blue, and yellow. The pop its easter egg filler toys inside the egg come in 12 different styles, for example, two dinosaurs, two butterflies, two cars, two unicorns, two t-shirts, two hearts, etc.

Versatile:

These plastic easter eggs can be filled with candies, treats, toys, or any other goodies of your choice. Perfect for Easter egg hunts, Easter baskets, decorations, and more, these mini pop-it Easter Eggs are sure to be a hit with kids and adults alike!

Easy to Use:

The eggs are easy to open and close, making it simple to fill and refill them.

Fun and educational: This easter egg kit with Pop It Fidget Toys is a fun and educational way to keep kids busy during the Easter holiday. The eggs come with a variety of Pop It Fidget Toys and Kids can use the mini pop its to develop their fine motor skills. Pop its for kids can also help with hand-eye coordination and problem-solving skills. Additionally, they can provide a fun and creative way for children to take a break from their studies without feeling overly distracted. With the Fillable Easter Eggs, kids can have a fun and educational experience while enjoying the Easter holiday.

Buy with confidence: We have rigorously tested our easter basket stuffers for the toddler to ensure that it meets the highest safety standards. Our pop its bulk for kids is made from non-toxic materials and is safe for children of all ages. If you have any questions or concerns about the safety of our easter eggs with toys inside, please do not hesitate to contact us.