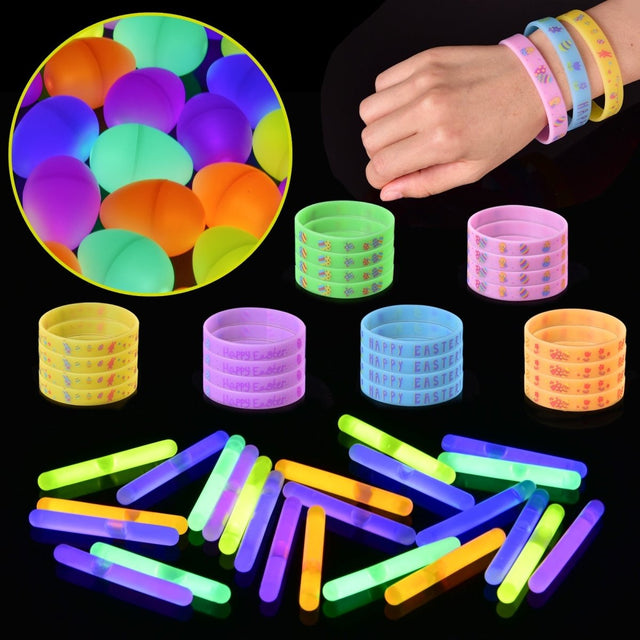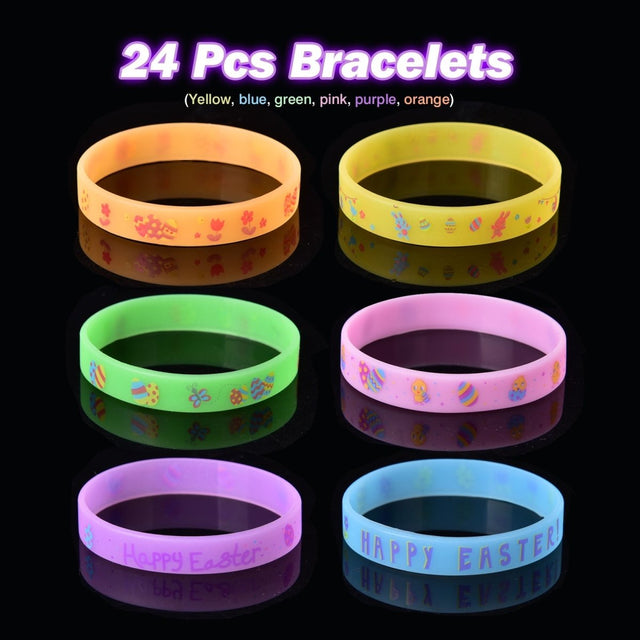 The Easter Glow Kit Lights Your Easter Egg Hunt Up

Brighten up your Easter Egg Hunt with this 72-piece Easter Glow Kit from Fun Little Toys. Packed with 24 Easter Eggs, 24 Glow Bracelets, and 24 Glow sticks. This kit is guaranteed to make your holiday party one remember! Activate the glow sticks and stick them inside the Easter Eggs for a unique and exciting holiday hunt experience.
Features of Easter Glow Kit
Sundown Search: This Easter Glow Kit is perfect for an evening Egg Hunt! The kids will have a blast discovering the glowing globes all over the backyard. If you prefer an indoor hunt, set up some simple ambient lighting and watch as your children's eyes light up alongside your vibrantly-glowing eggs.
Egg-citing Quality: Everyone knows that Easter Eggs are likely to be tossed around with all of the holiday excitement, but with our high-quality hinge design, you won't see any of these Eggs cracking! Built to last holiday to holiday, you can keep these Easter Eggs for next year's celebration, keeping up the amazing cycle of discovery in a most cost-effective manner.
Effortless Shine and Versatility: The 24 Glow-Sticks included in the product are easy to activate: simply bend and crack, and the multi-colored sticks will put out their vibrant shine! You'll be amazed at how these Glow-Sticks brilliantly shine through the pastel-colored egg set. If you're looking for a daytime Easter Egg Hunt, one idea is to fill the eggs with the un-activated Glow-Sticks, allowing the kids to activate themselves once the sunsets.
Value: With this combined affordability and quality, what's stopping you from hopping on over to checkout? Offering plenty of eggs, and plenty of room, the 36-Piece Easter Egg Set from Fun Little Toys will make your Easter Party one to remember for years to come. Give the gift that keeps on giving: classic, high-quality eggs that make for memorable moments with family and friends!