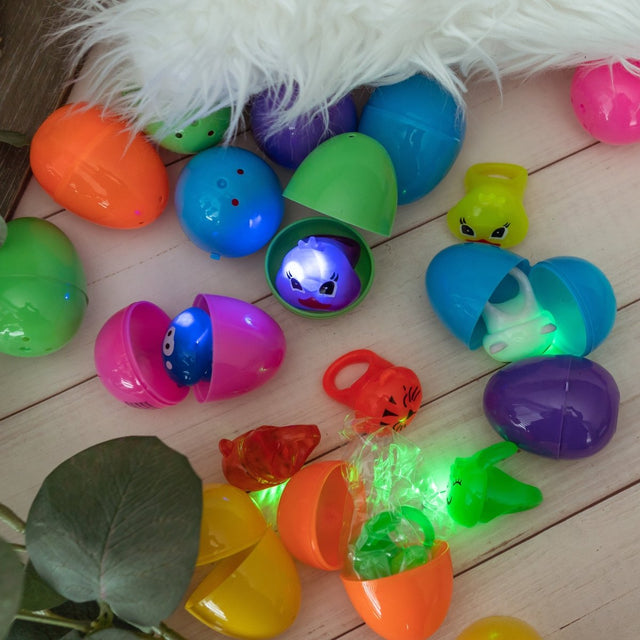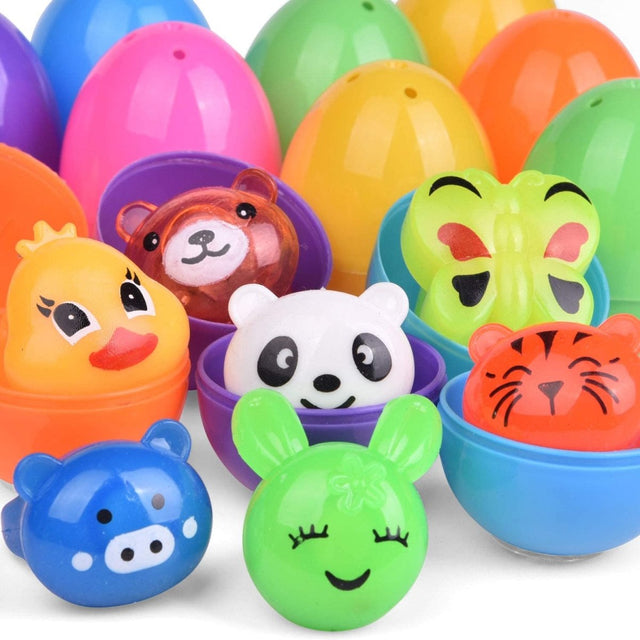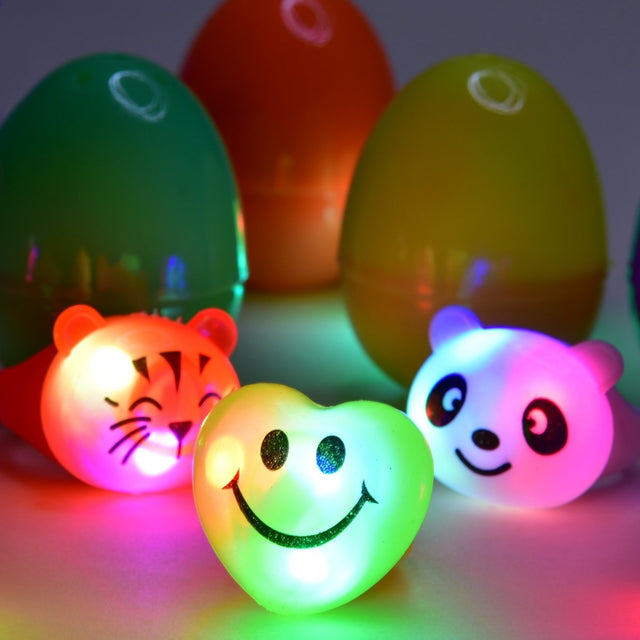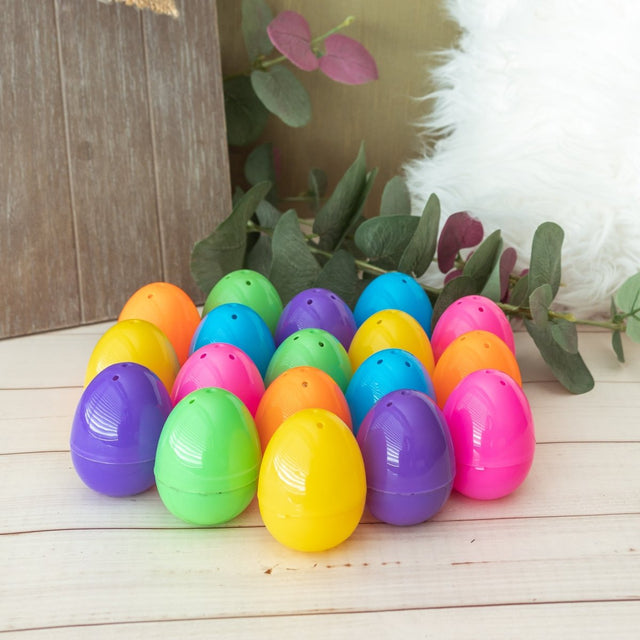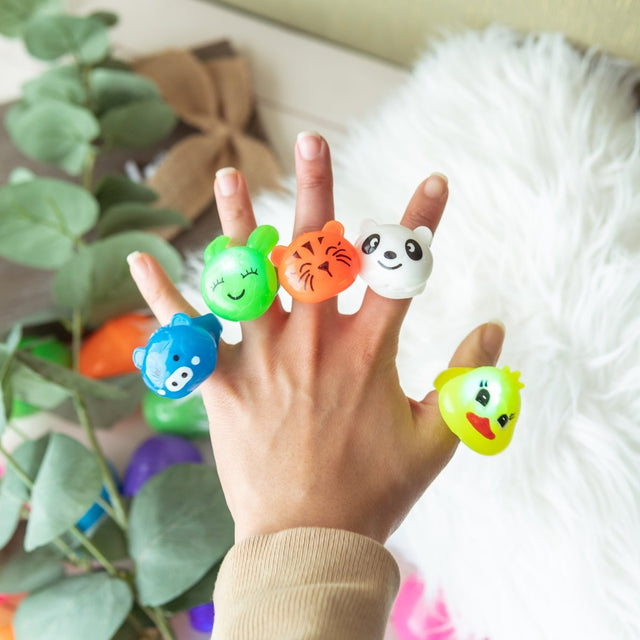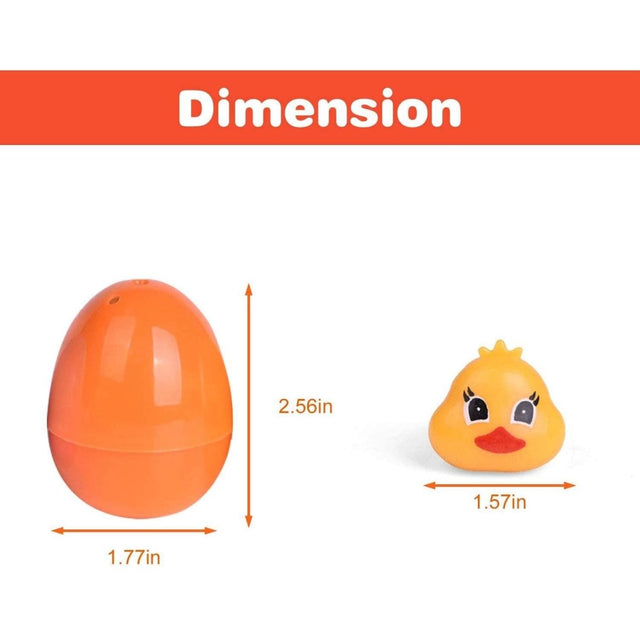 Easter Egg Light-Up Toys
Woah - check out the rings on that little friend's hand! They are lighting up - it must be the LED Light Up Rings Collection from PopFun! Kids' jewelry has never been this fun and fashionable. 18 Glow Bright Rings are packed inside this amazingly affordable product - with 8 unique animal designs! There's Bright Bunny, Glowing Panda, LightUp Butterfly, and so much more. Light-up toy fans everywhere appreciate everything this collection has to offer - these aren't your ordinary plastic rings. Simply press the button on the ring and beautiful, bright LED lights appear on any piece inside this kid's jewelry collection. 
Features of the Easter Light-Up Toys
18 PRE-FILLED EASTER EGGS:

Includes 18 pre-filled Easter eggs, each comes with a LED light-up ring! There are 8 different animal-shaped glow rings!

LED LIGHT-UP RINGS:

To activate the ring, simply press the button and the finger ring will start flashing!

DESIGNED FOR EASTER:

These pre-filled Easter eggs are made for kids' Easter egg hunt games, Easter basket stuffers, and other Easter-related events!

Imagination Station:

Challenge kids to use their imagination & creativity when gifting them this product

IDEAL GIFTS:

These LED toys are perfect for Easter party supplies, party favors, goodie bag fillers, prizes, and more! Recommended for children ages 3+.