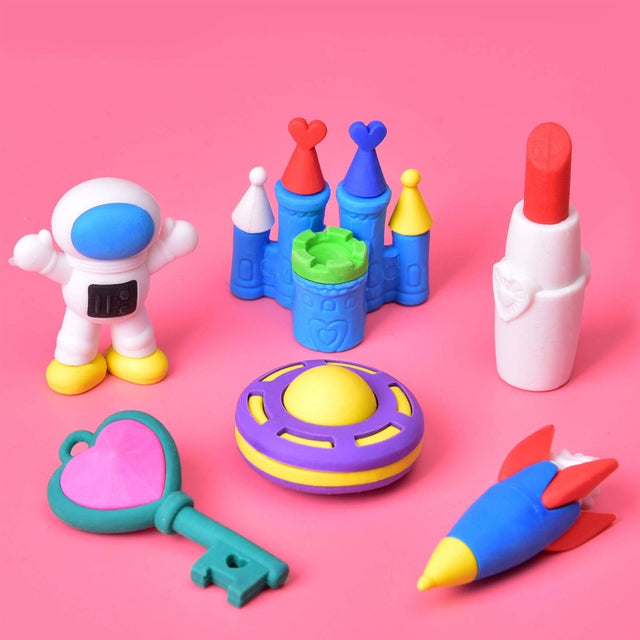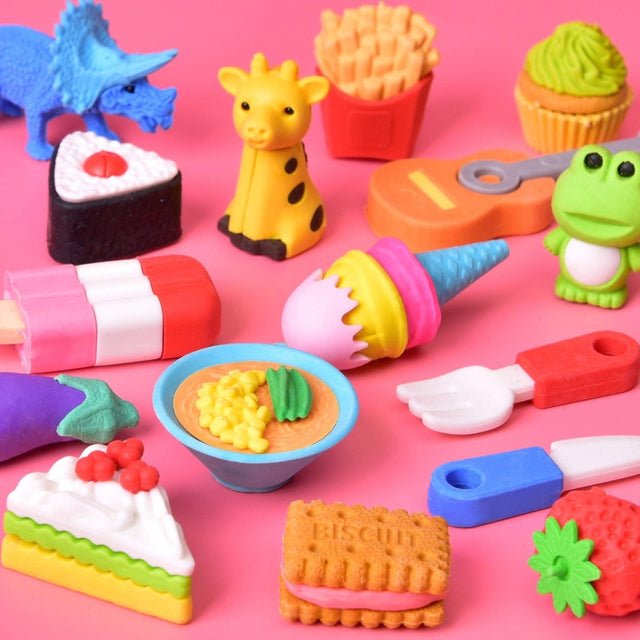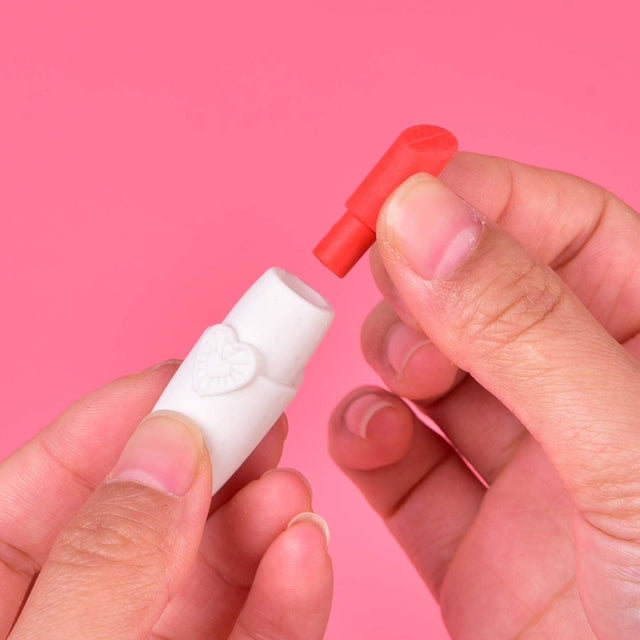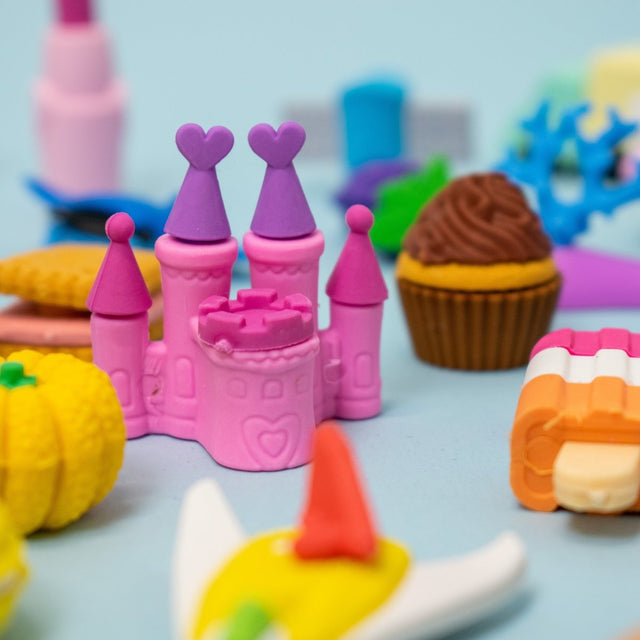 A Pack of Puzzle Erasers for Kids to Entertain the Whole Crew
The Emoji Erasers provide your kids with an entertaining way to put mistakes away! Using high-quality rubber material, these erasers guarantee your kid experiences a smudge-free, and enjoyable way to clean the slate. Brightly-colored and easy to use, your kids will be erasing mistakes with a smile on their face! Containing over 72 uniquely-designed emoji erasers, your child will never have a lack of variety to stack in their pencil pack. Get rid of those pesky pencil marks with a triple-decker ice cream cone, or erase that wandering line with a piece of pizza pie! Emoji Erasers includes fruity erasers, a wide selection of animal erasers, instrument erasers, and so much more.
Fun Little Toys designed these erasers to be the perfect size for kids. Each Emoji Eraser measures between 1-2" in height, making them easy for your little ones to carry around. In fact, the package itself is designed with portability in mind, measuring in at 9.6"L x 6.1"W x 2.6"H.
 The Essential Kids Eraser Pack Available Online, Buy Yours Today
Clean Slate: The Emoji Erasers provide your kids with an entertaining way to put mistakes away! Using high-quality rubber material, these erasers guarantee your kid experiences a smudge-free, and enjoyable way to clean the slate
Endless Emojis: Containing over 72 uniquely-designed emoji erasers, your child will never have a lack of variety to stack in their pencil pack. Get rid of those pesky pencil marks with a triple-decker ice cream cone, or erase that wandering line with a piece of pizza pie
Multi-Use Gift: Use these colorful erasers as a gift to the classroom, or parcel them out to your kids one fun-emoji at a time. This 72-pack can serve as a gift for school children at any time in the year
Fun-Sized Erasability: Fun Little Toys designed these erasers to be the perfect size for kids. Each Emoji Eraser measures between 1-2" in height, making them easy for your little ones to carry around. In fact, the package itself is designed with portability in mind, measuring in at 9.6"L x 6.1"W x 2.6"H
Individually-Wrapped: For the sake of cleanliness and giftability, the Emoji Eraser 72-Pack holds each item within its own individual packaging. This guarantees that each eraser maintains both its high-quality coloring and charming shape, making for a clean slate every time