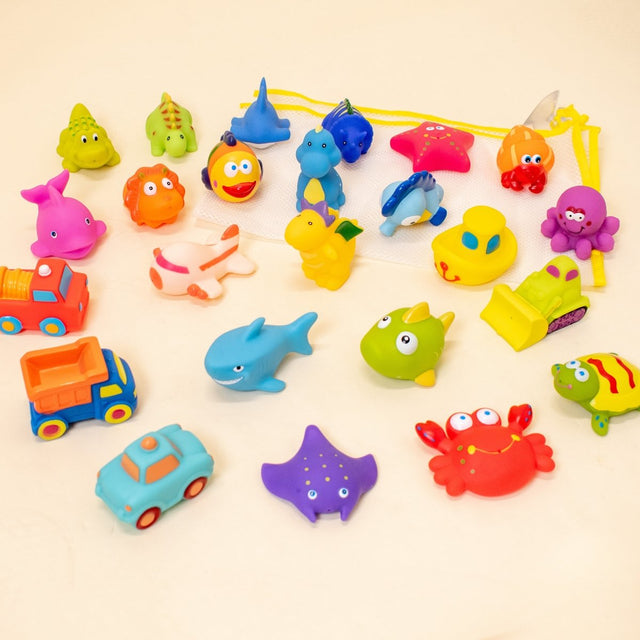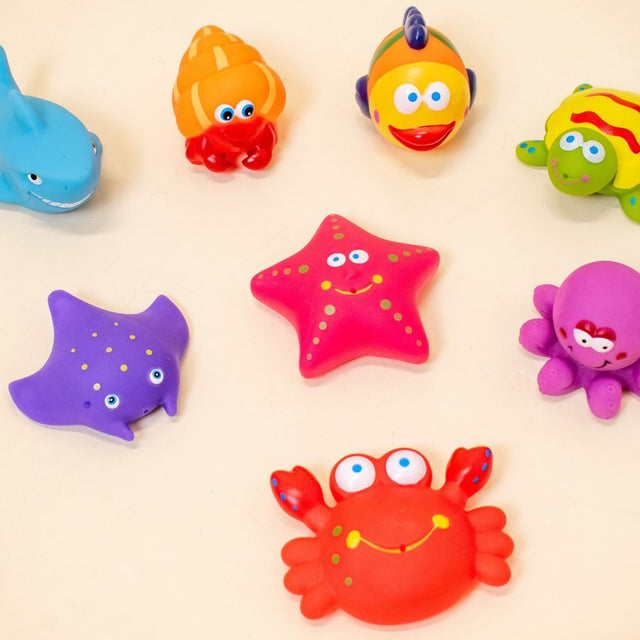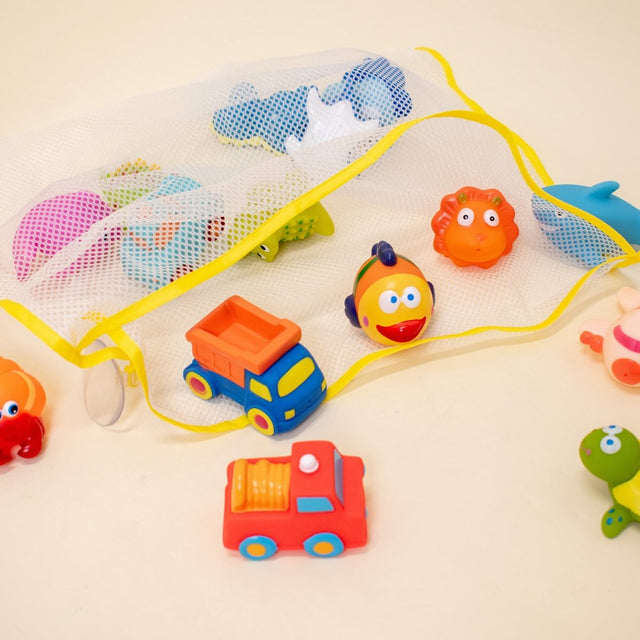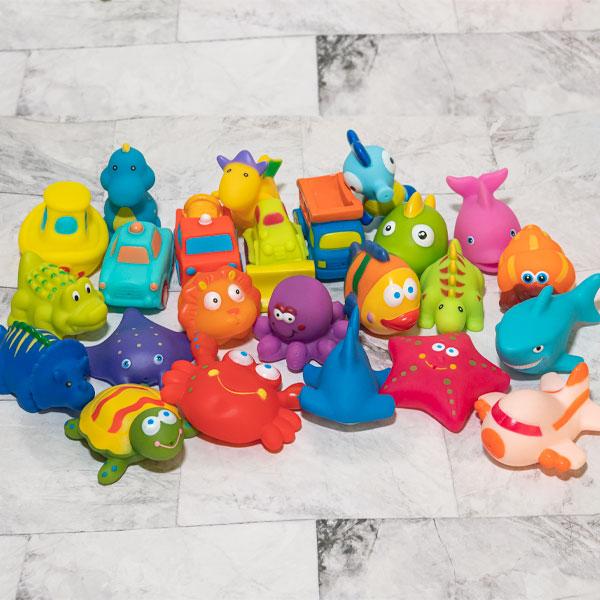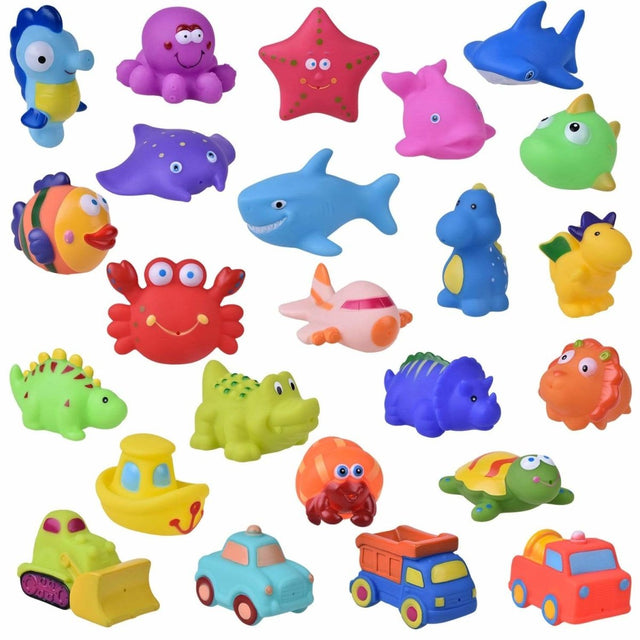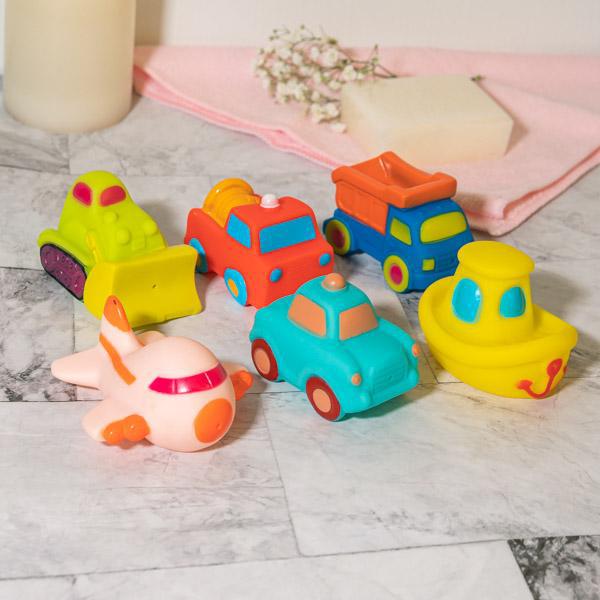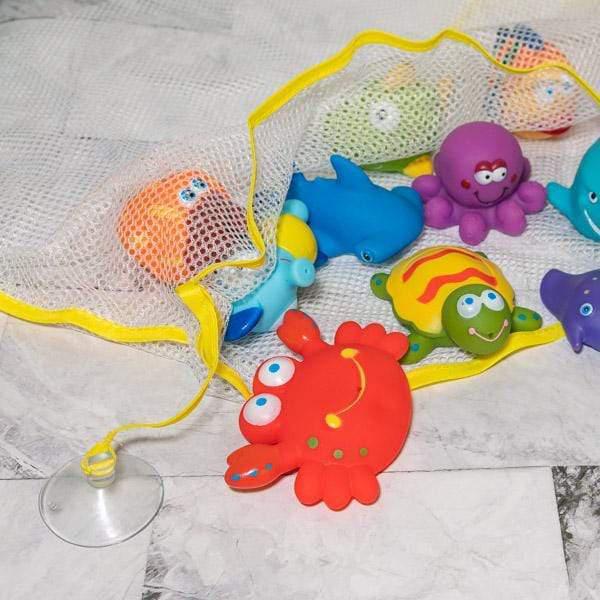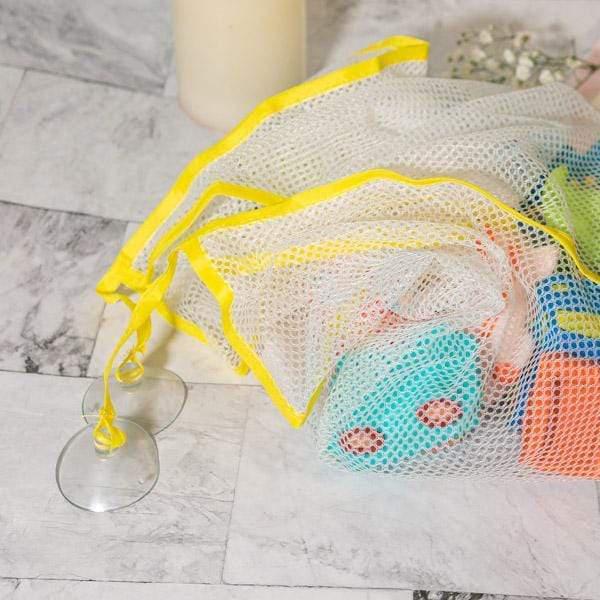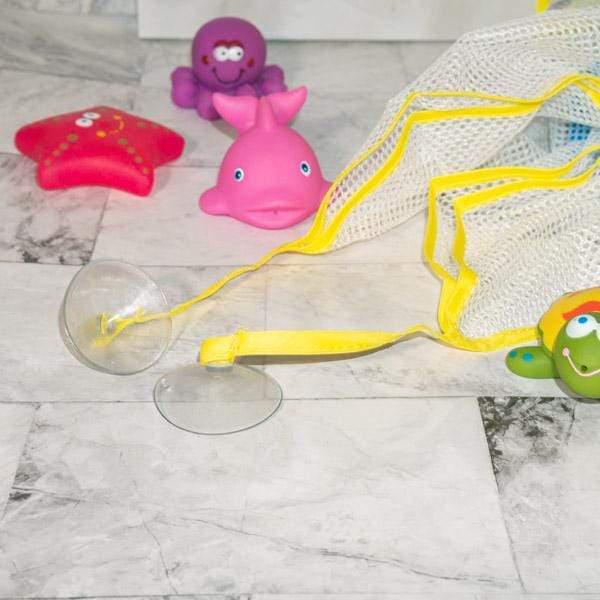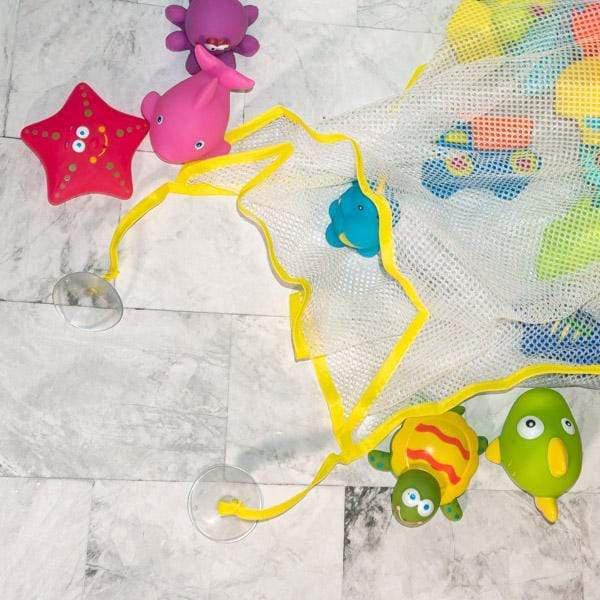 Let's create fun with Fun Little Toys's Sea Animal Bath Toys!"

It's time to explore your bathtub journey with Popfun's colorful selection of Sea Animal Bath Toys! Bathing should be fun with lots of bath buddies to play with! We have seahorses, sharks, octopuses, fishes, crabs, and a whole lot of other sea creatures that are excited to join your bathing adventures! They are waiting for you to take them home! Let's squirt away and enjoy a wonderful time in the bathtub!
24 Sea Animals:

24 bath squirters 

Cute Ocean Pals: Includes cute ocean pals, vibrant colored vehicle squeezing toys, and a mesh organizer with strong suction cups!
Premium Quality: Made from non-toxic soft vinyl materials!
Colorful Selection: Our Animal Bath Toys come in assorted fun colors!
Bath Squirters: Load them with water and squirt them any way you want!
Product FAQs:
Question:

What material is this product made of?
Answer:
This bath toy is made of PVC material.
Question:
Are they durable?
Answer:

There are various toys: cars, trucks, boats, and animals. My son loves to play with these dry, outside, and in the tub. They're durable and so super cute.
Question:
this product may contain lead.
Answer:
This bath toy complies with the ASTM & CPSIA standard and does not contain lead.