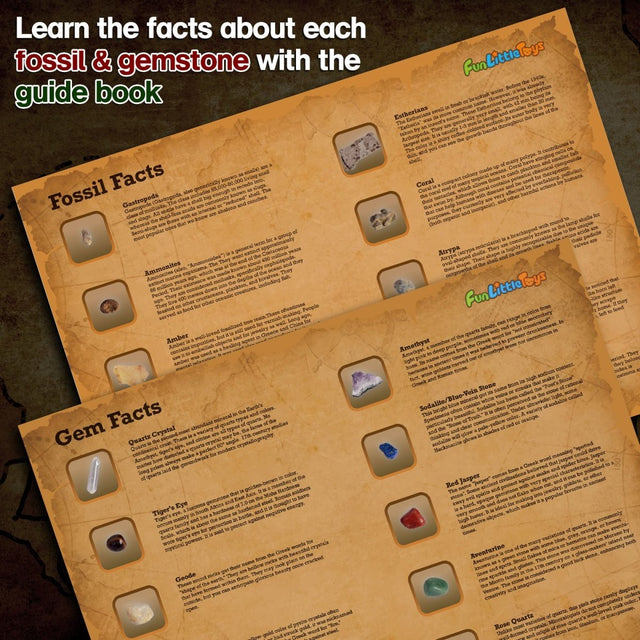 Dig and Discover Amazing Prehistoric Artifacts:
The Fossil and Gem Dig Kit is an exciting and educational toy designed for children who are passionate about geology, paleontology, and archaeology. This hands-on activity set allows kids to dig, discover, and learn about the fascinating world of fossils and gemstones in a fun and engaging manner.
Key features of the Fossil and Gem Dig Kit include:
Real specimens: The kit contains a variety of genuine fossils and gemstones for children to uncover, providing an authentic experience and sparking their interest in natural history.

Digging tools: The kit comes with all the necessary tools, such as brushes, chisels, and magnifying glasses, to help children dig through the excavation block and reveal the hidden treasures.

Educational guide: An informative guide is included to teach children about the different types of fossils and gemstones they might find, as well as their geological origins and significance.

Skill development: As children carefully excavate and identify the specimens, they develop fine motor skills, patience, perseverance, and critical thinking abilities.

STEM learning: The Fossil and Gem Dig Kit encourages an early interest in science, technology, engineering, and mathematics (STEM), laying the foundation for future learning and careers in these fields.