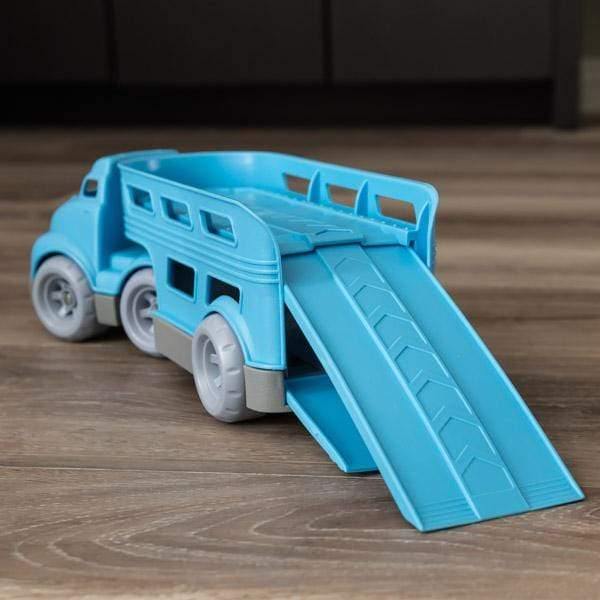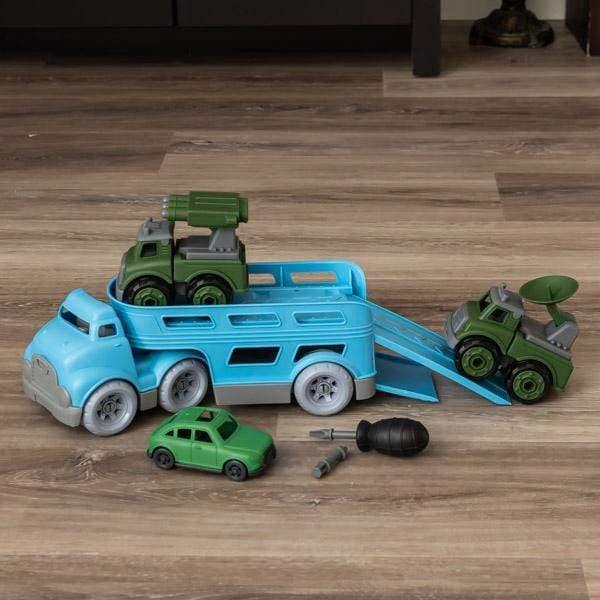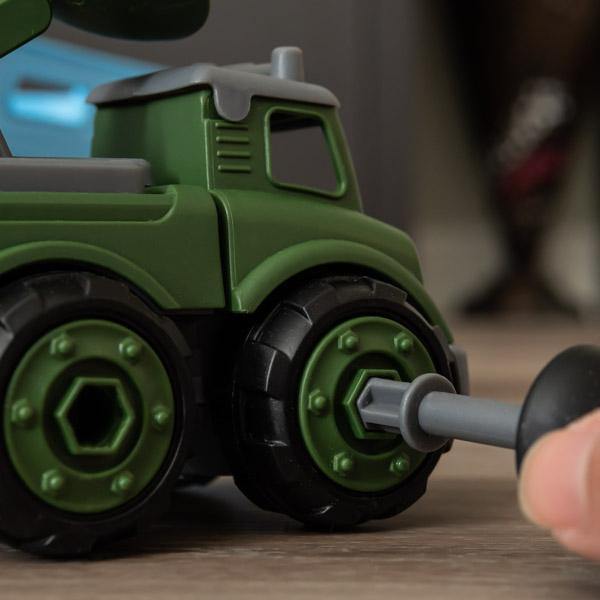 Command your toy vehicles with Fun Little Toy's 11'' car carrier truck! With moving wheels, 3 toy cars, this friction-powered car carrier creates lasting excitement! The double-layer tractor-trailer comes stocked with 2 DIY take-apart trucks including a rocket launcher, a radar vehicle, and a mini car toy. Load'em in and hit the road to a startling adventure! Children will be thrilled as they explore the detachable cab and zoom away!

5-in-1 friction powered car carrier truck includes a double-deck trailer, 2 DIY take apart 

trucks (rocket launcher and radar vehicle), and a push-and-go car; screwdriver is included

Detachable cab and transport trailer, the trailer can be detached from the front cab of the 

carrier truck (11.61''L x 4.33''W s 4.33''H)

Toy vehicles easily roll up the slide-out ramp

2 trucks fit easily atop the two-tier trailer of the 11' carrier truck; each 

measures 4.33''L x 3.15''W x 3.54''H 

Made of 100% recycled plastic

Does not contain BPA, phthalates, or PVC

Meets US Toy 

Safety Standards
The perfect gift for kids' birthdays, holidays, Christmas, etc.