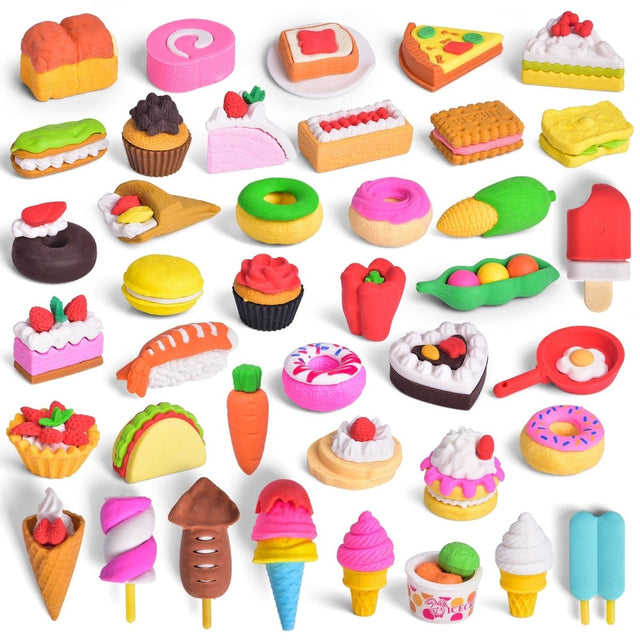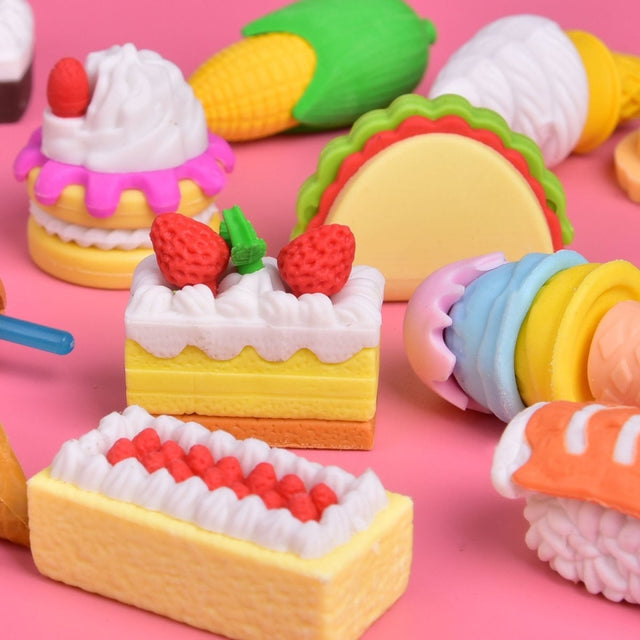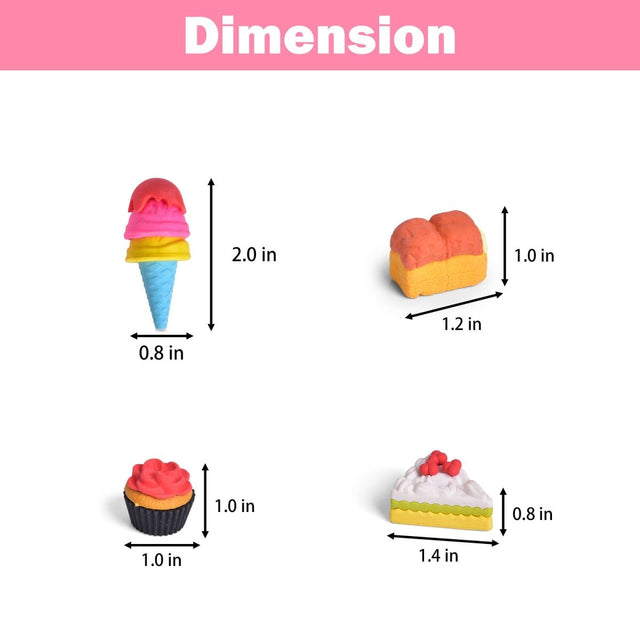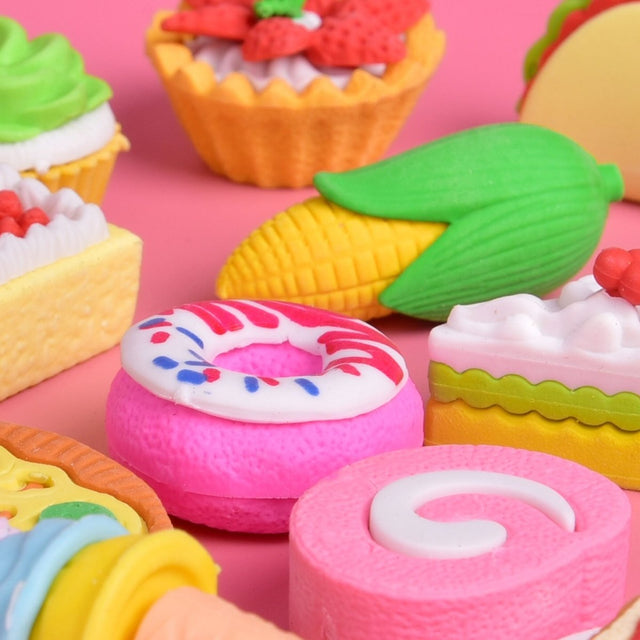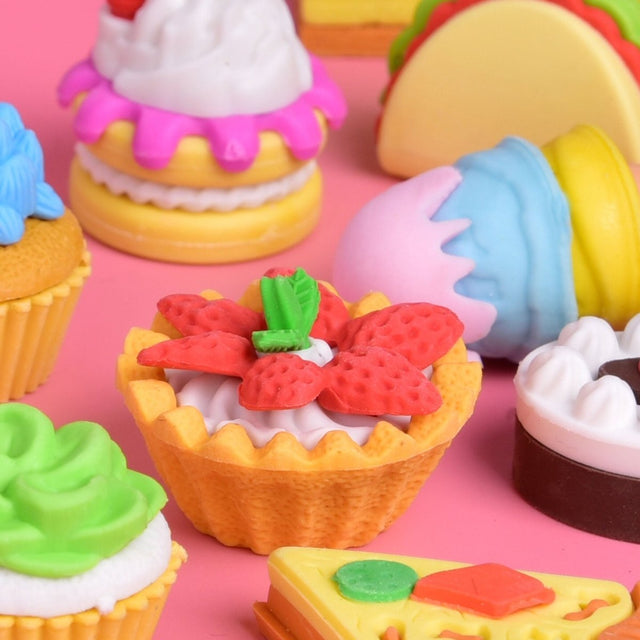 A set of Fun Food Erasers offering the best classroom  reward and school supplies for kids
40 food and drink emoji in total make for a collection that can be parceled out like kids' fun pencil erasers gifts or rewards, classroom decor, or even used as goodie bag stuffers at your next classroom party. Whether you are a school teacher/educator looking for a little something to incentivize your children to get on their classwork or a parent looking to surprise your little ones with something they'll cherish for as long as they'll remember, the Fun Food Erasers are the best choice for you this season.
The food-shaped erasers from Fun Little Toys are a collection of back-to-school gifts that just keep on giving. At such an incredible value, get on board with these brightly colored slate cleaners and you won't regret it.
The best end of school year gifts for students:  kid's

take apart 

erasers gift 
Food Eraser Collection: The pack contains 40 food erasers, including ice cream erasers, cake and dessert erasers, and other food emoji erasers. Each is designed with delightful little food themed erasers that are sure to entertain your elementary-aged kids
Individual Packaging:  Every mini eraser in the collection comes individually wrapped, and measures between approximately 1-2" inches in length
Various Designs:  Filled with food erasers that contain a wide variety of foods, from ice cream cones, sushi, fried eggs, to cupcakes to corn on the cob. The great party favors and perfect gifts for kids!
Brightly Colored:  The Fun Food Erasers from Fun Little Toys feature a wide collection of beautiful, bold, and bright colors
Multi-Use Gift:  Use these colorful erasers as a gift to the classroom, as goodie bag stuffers, or parcel them out to your kids one fun emoji at a time
Don't forget to check our Cute Emoji Erasers and 58 Pcs Animal & Food Erasers.