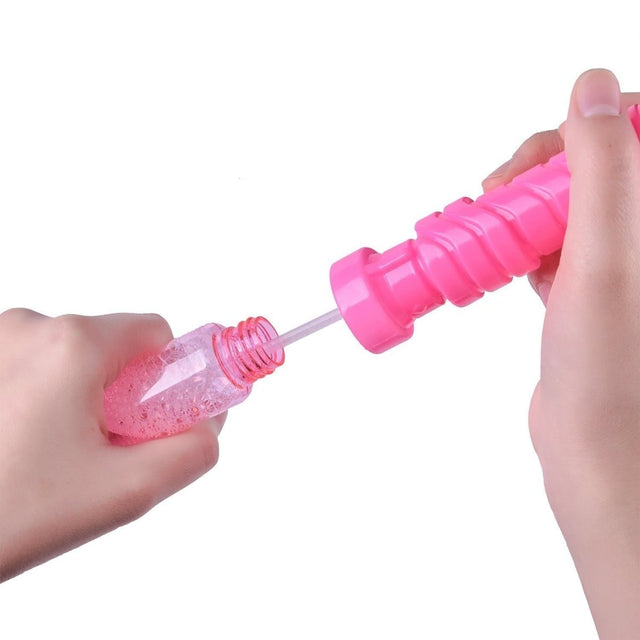 Pop into playtime with the Giant Bubble Wands
The Giant Bubble Wands transform playtime in magical ways. This fun and exciting family activity make perfect playtime at the park. Each wand works great with this bubble recipe! Grab a big bubble wand & you'll be set for colorful bubble fun all day long.
Delightful Dozen

: 12 Giant Bubble Wands for friends to enjoy at an amazing value.



Every Season

: Each Bubble Wand is to be enjoyed no matter the season.



Colorful Selection

: Giant Bubble Wands come colored in Reds, Oranges, Yellows, Blues & more.



Experience Enjoyment:

Kids love to blow bubbles! And with all that bubble solution, there's no end to the fun.

Party Pack: Bubbles pop & the fun never stops. Big bubble wand party pack!
Product FAQs:

Question:
Are they individually packaged?
Answer:

Yes, each one is in its own plastic sleeve
Question:

is the plastic case recyclable?
Answer:

Yes!
Question:
Do the liquids have different colors or are they all the same? (clear)
Answer:
The liquid is clear. Just the tube is colored.