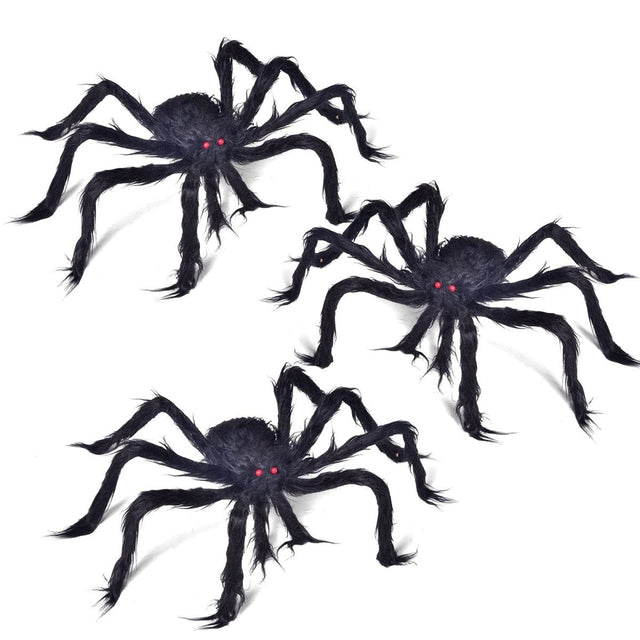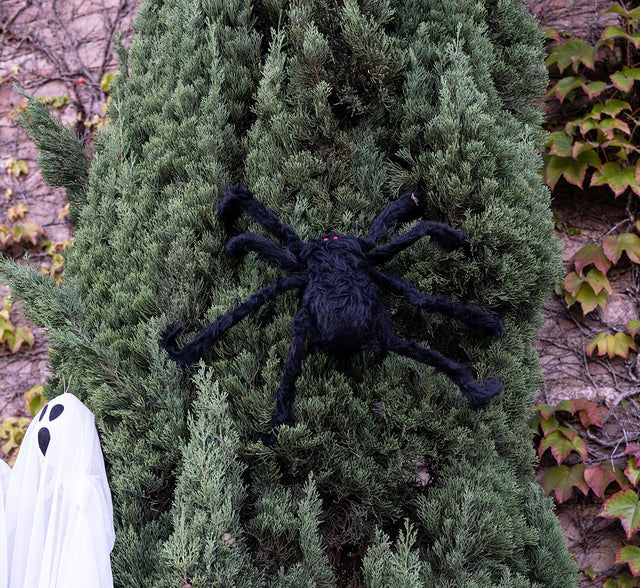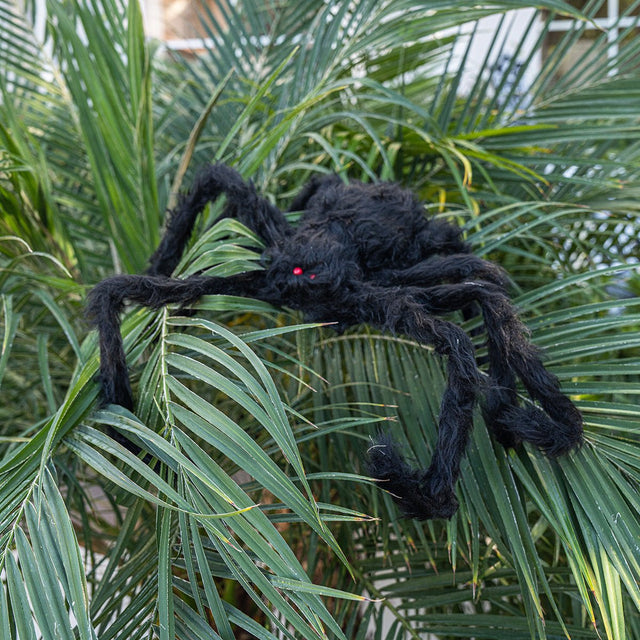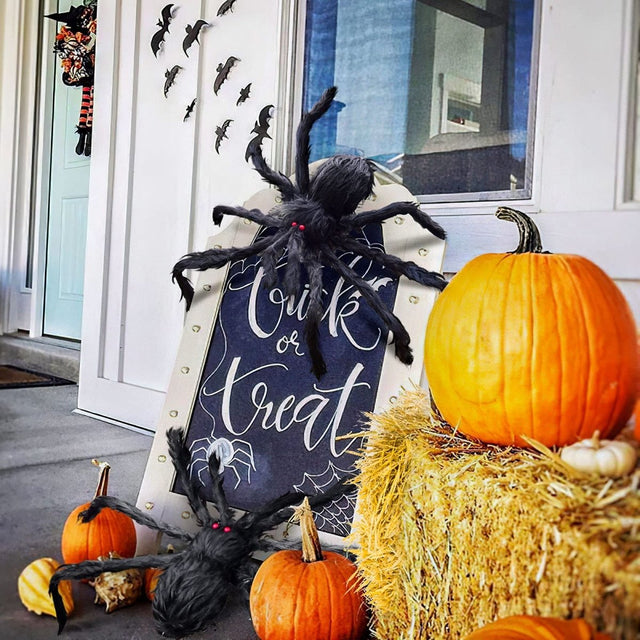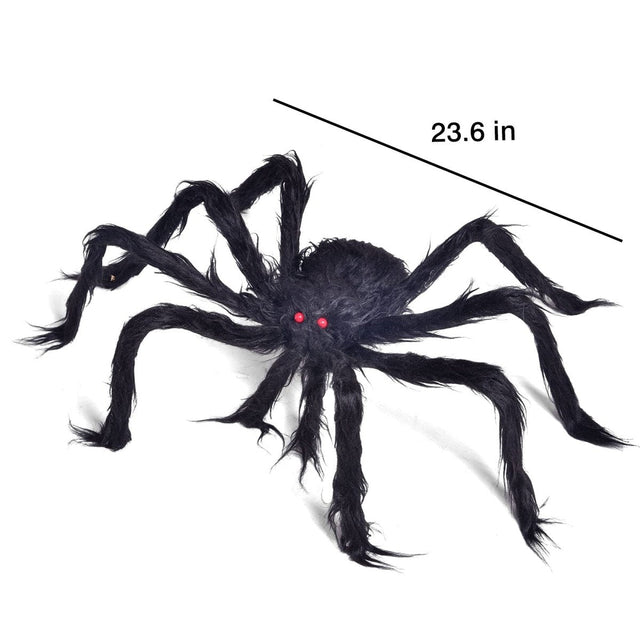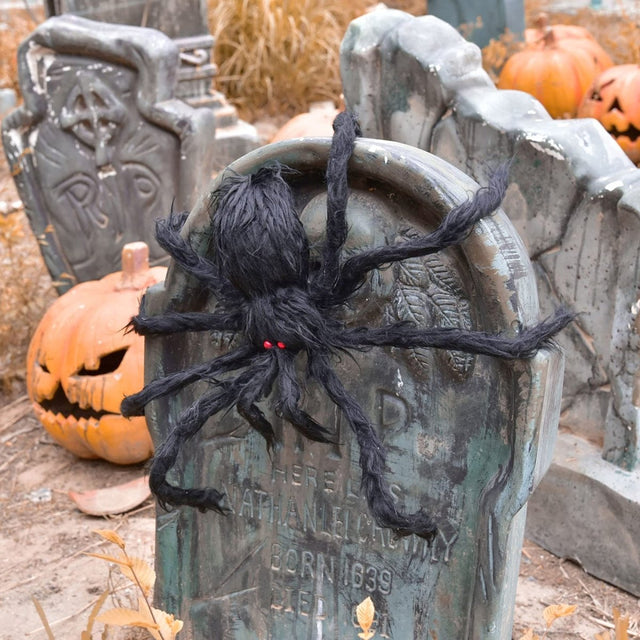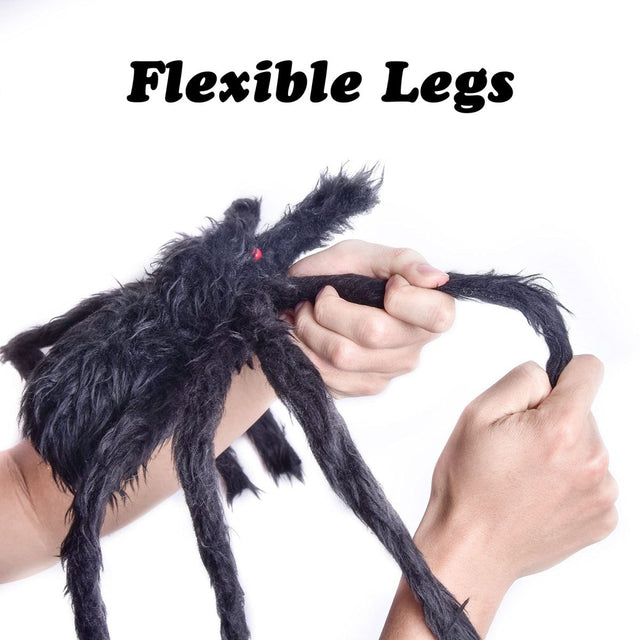 Spooky season deserves a wild pack of Giant Halloween Spiders 
Want some scary Halloween decorations? The Giant Halloween Spiders Haven from Fun Little Toys comes packed with a giant queen spider, guaranteed to bewitch your beloved guests and trick or treaters this Hallows eve. If you're trying to set an amusingly macabre mood at your holiday parties, this giant spider set holds a dazzling, daunting diameter, and can be placed either indoors or outdoors. 
No matter where you place this freaky giant-legged friend, it's going to leave a splash on your holiday celebrations. People can see these 8-legged spiders from a long distance away, making your haunted house the most exciting in the bunch. Go ahead and get creative with your placement, the Giant Halloween Spider and its accompanying haven can be placed almost anywhere.
Black Widow's Haven: The Giant Halloween Spiders for indoor Halloween decoration provides that elusive element of holiday haunts that every house of horror needs
Frighteningly Multi-Functional: The Giant Halloween Spiders make an excellent addition to any festively-frightening home, and can be placed in a variety of places
Hauntingly High-Quality: This larger-than-life-sized Halloween ghoul is designed from 100% polyester: soft, durable, and washable
Classically Scary Design: The must-have element for your scary Halloween parties and haunted attractions!
Lightweight Decoration, Heavy Wallet: These Halloween decorations make it so you, too, can break out into the world of Halloween haunts without breaking the bank
Unit Size and Unit Weight: 15.75*6.3*2.36

[

inch

] & 

0.78

[

lbs

]