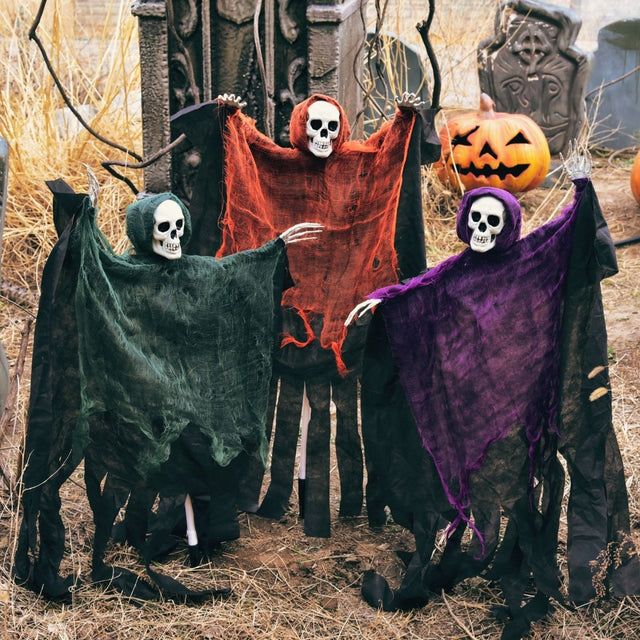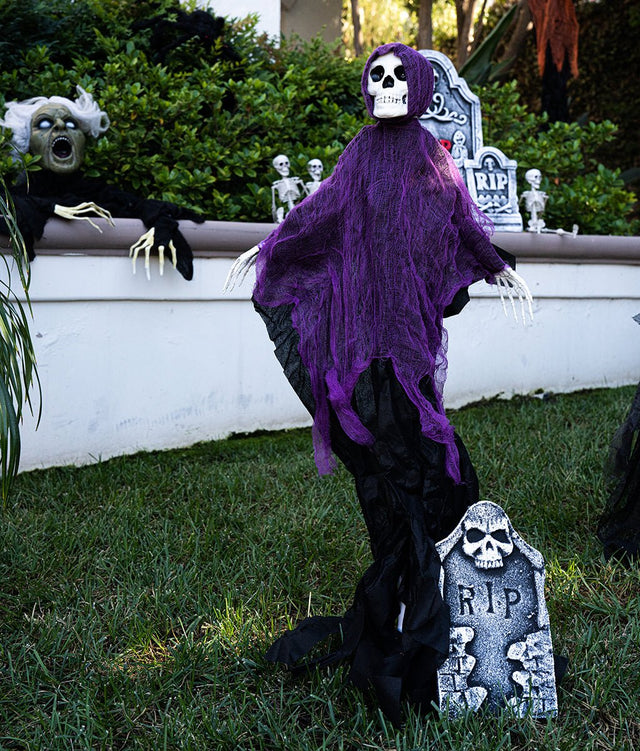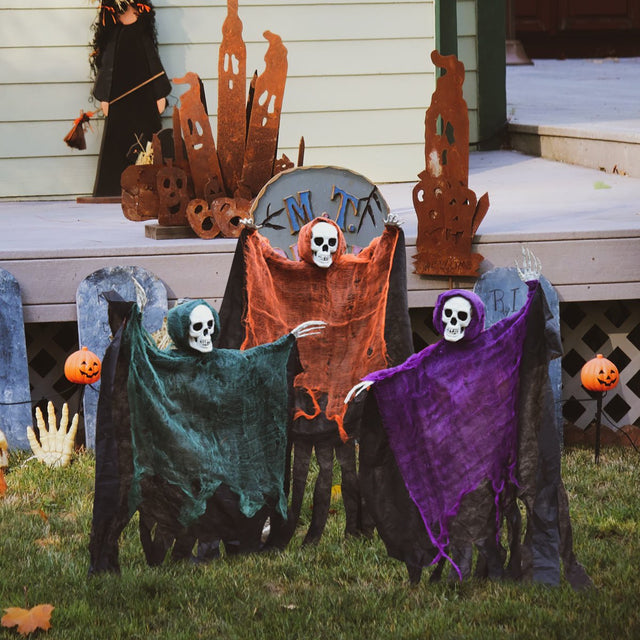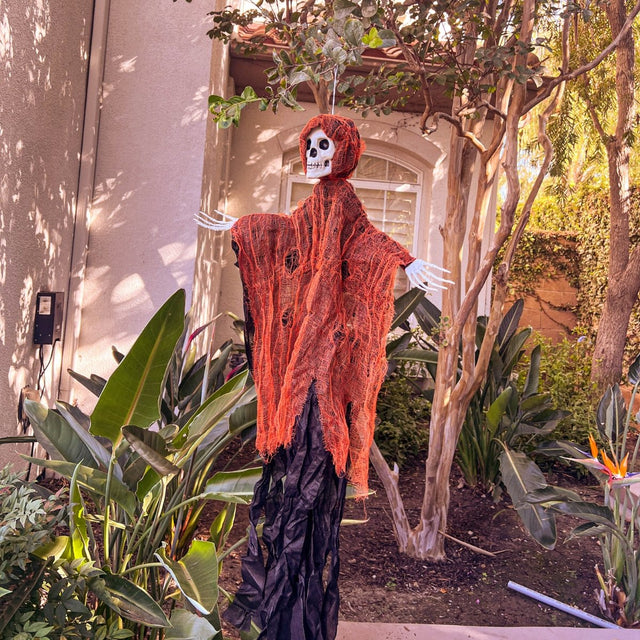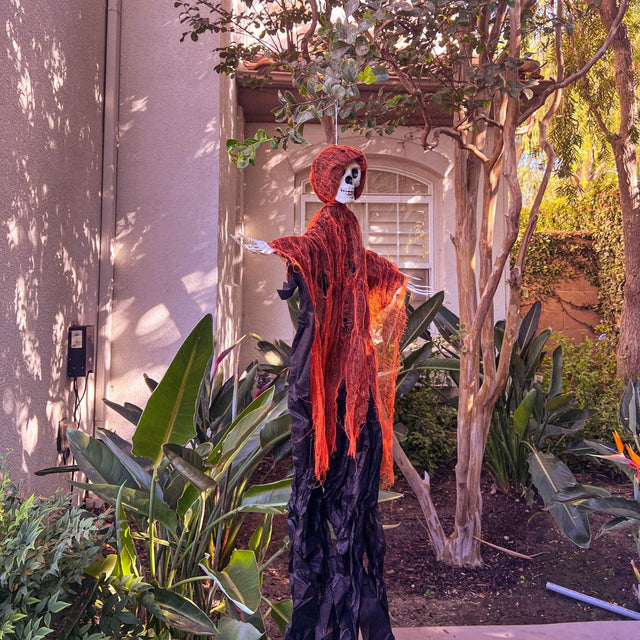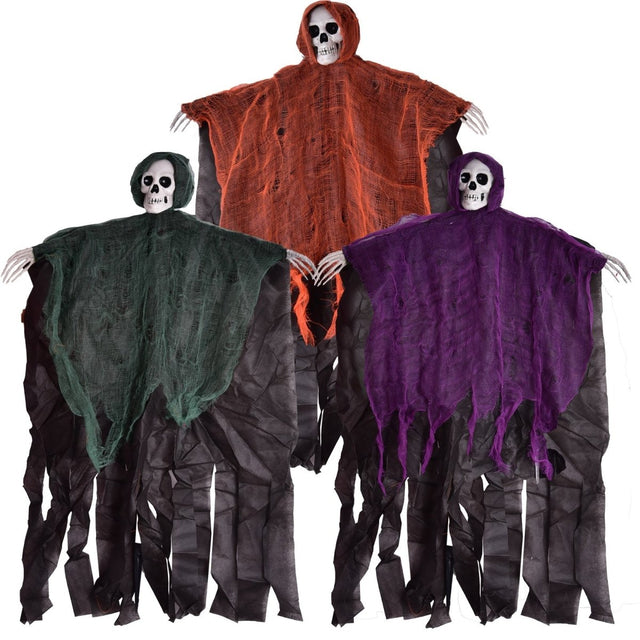 Your lawn is going to become spooktacular with the Halloween Lawn Reapers

The scene is set for the spookiest Halloween yet. A Halloween reveler walking through the garden in the front yard when they spot something resting in-between the trunks of the once-lively trees. Letting out a gasp, they're filled with frightening amounts of festivity having seen the 3 Halloween Lawn Reapers from Fun Little Toys stalking the space on the neighbor's lawn. The scary season is yours to enjoy once you take hold of these products. Everyone can recognize the classically spooky symbol that is the Halloween reaper, making your haunted house shine with spirit. Inviting friends to the house and see the source of pride for the homeowner, and joy for guests. This outdoor Halloween décor is the most portable pieces apart of your collection of decorations. Storage is easy, all that's required is packing them back inside the sturdy, durable packaging in which they arrived. Pack them up once the season is ended, put them in a cool, dry place, and re-discover the Halloween holiday spirit all over again next year. 
In the picture above, we've used [PopFun Halloween Collection] to decorate our house!
Are you ready to decorate this Halloween? Use the PopFun Halloween Collection to decorate your house🎃!
Lawn Collection:  The Halloween Lawn Reapers from Fun Little Toys provides you with the perfect number of outdoor Halloween lawn decorations – 3 haunted friends fit for your fun & festive lawn
High Stakes Selection:  This set of seasonal lawn décor is designed with stakes that can be inserted into any lawn, or outdoor area with ease. Terrific easy-insert technology sets up the home for haunted holiday success, all while stressing less
Bendable Ghouls:   Each of the reaper's arms can be bent & posed to your heart's desire in this party pack! Get creative with this creepy collection & show friends of fright a Halloween night, and witch décor, they're going to remember for a long time
Lighthearted Holiday Fun:  One look at the lawn stacked with these skeletons and everyone will agree that outdoor Halloween décor has never been more fun! Add a sparkle that trick-or-treaters, and esteemed ghouls & guests are going to cherish with this bewitching bundle
Durable Haunts:  Packing holiday entertainment and Halloween decorations into one product, investing in these durable dames is an investment that's going to last season after season! At such an excellent value, why not grab two? Happy hunting!
Unit Size and Unit Weight: 20.08*9.45*4.33

[

inch

] & 

1.98

[

lbs

]