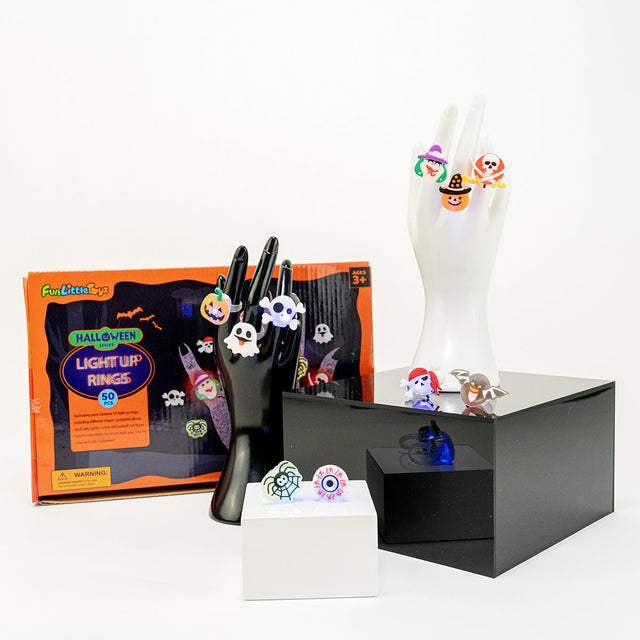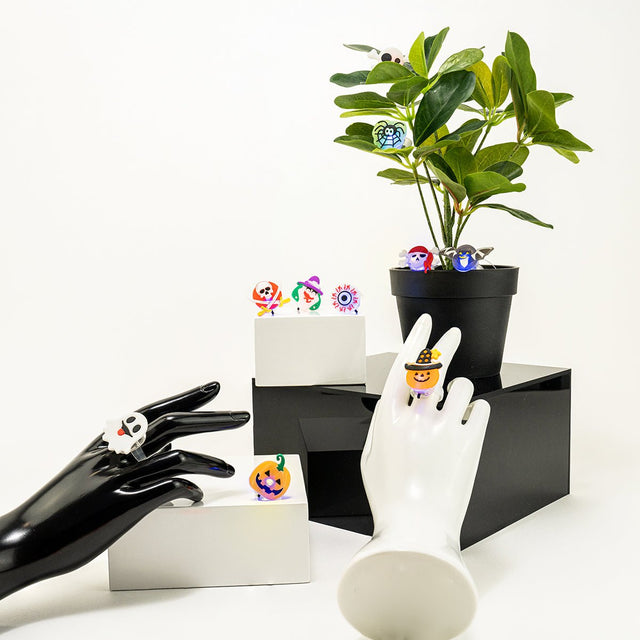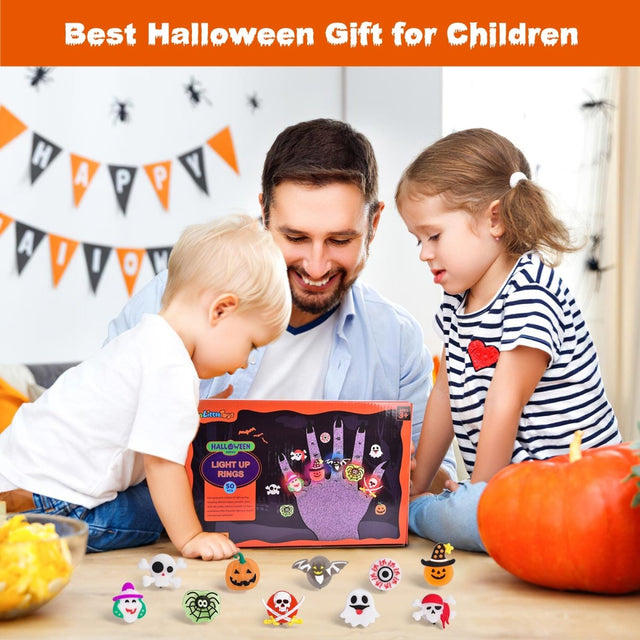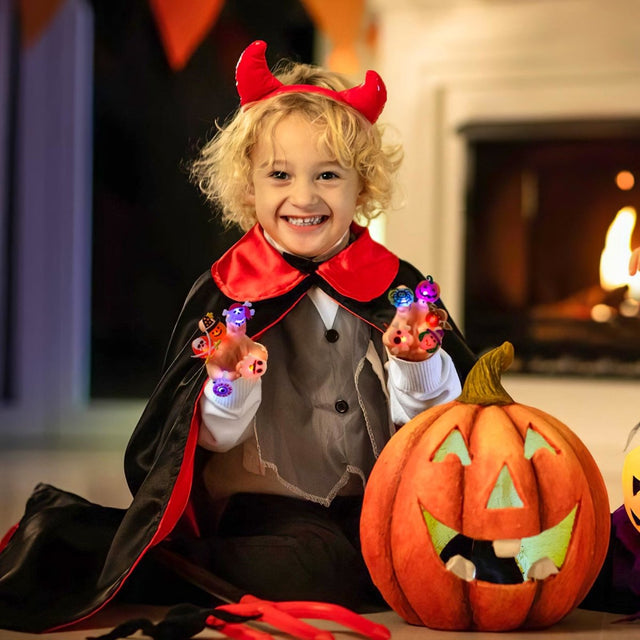 Light up Halloween party favors: Halloween shining LED rings for kids
Planning Halloween parties and events for your kids this year? With all the candy, costumes, parties, and games, it is no doubt that Halloween is so many kids' favorite moment of the year. You gonna need this bulk Halloween glow-in-the-dark ring set. They are the perfect Halloween trinkets bag stuffers and gift bags for kids!
Features of the Halloween light-up rings for kids
Bulk Halloween party favors: This set of Halloween glow rings has a total of 50 pieces, including 10 different designs: eyeballs, pumpkins, spiders, pirates, ghosts, pirate skeletons, bats, pumpkins with hats, and skulls.
High Quality: These fun Halloween goody bag stuffers are made of soft plastic and silicone, which is non-toxic and harmless. They are designed with smooth edges that won't hurt your kid. This product has passed the ASTM and CPSIA tests for 100% safety.
The Perfect Halloween light-up rings for kids: These glowing rings have an adjustable design for kids (and parents) of different ages. The best thing is that the rings are pre-installed with batteries and have red and blue flashing lights.
Ideal Gifts: These Halloween-led rings are perfect for Halloween kids party supplies, carnivals, Halloween decorations, trick or treat fillings, birthday gifts, classroom rewards, class prizes, piñata fillings, etc.
Scary and fun decorations: You can put on the Halloween glow-in-the-dark rings on your hands or put them in candy bags, on tables, dressers, lamps, and anywhere you want.
Unique Halloween Vibe: This is the perfect mini Halloween light-up toy for the trick or treaters, which adds a spooky yet cute vibe during the nighttime!
Unit Size and Unit Weight
: 11.02*7.48*1.57[inch] & 1.22[lbs]