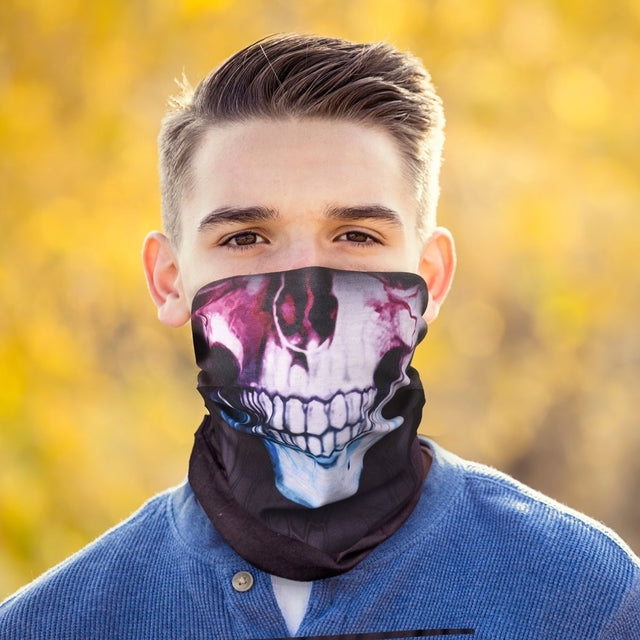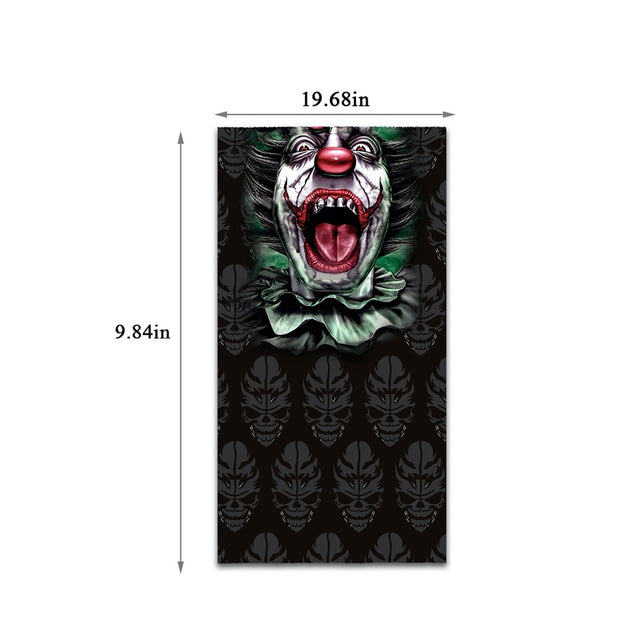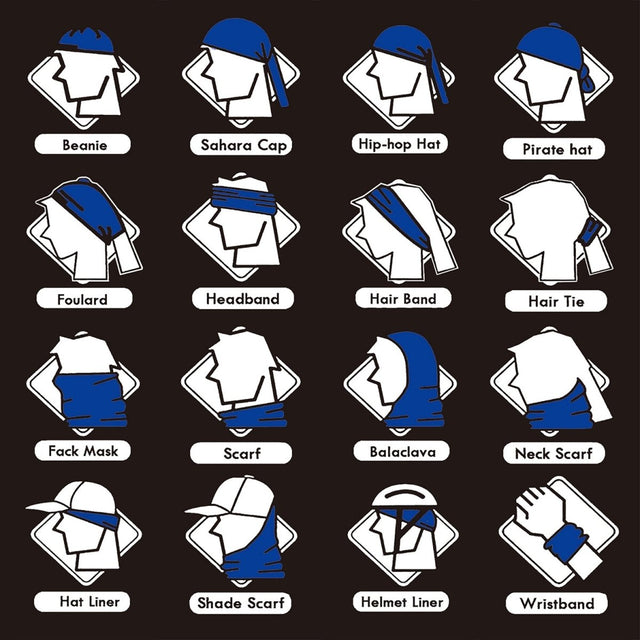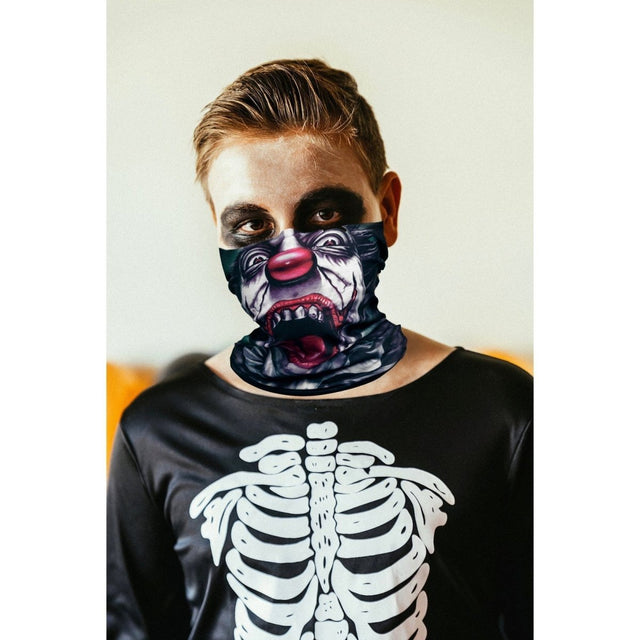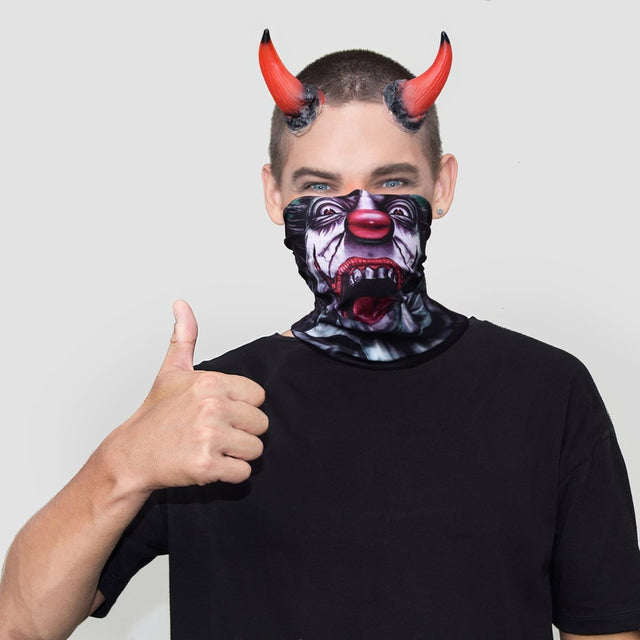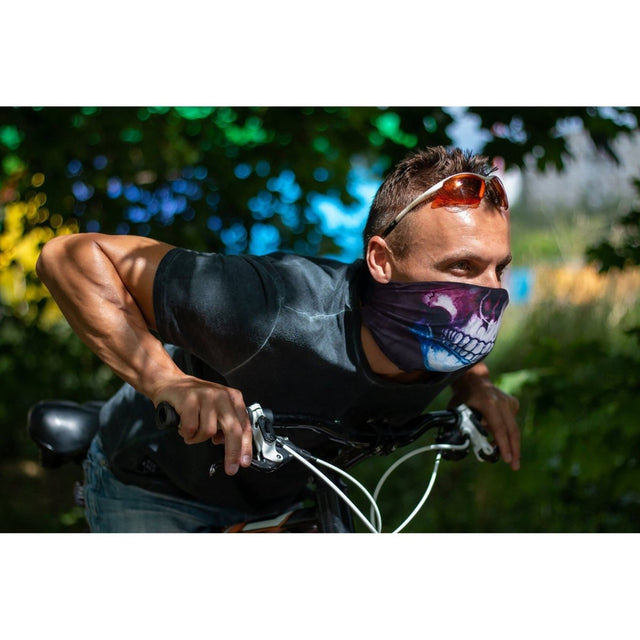 Halloween Skull Face Mask
There's a certain type of magic that you just can't mask. Looking for a bandana face mask or just a Halloween mask? Muahah - you've come to the right place! Here's a scary story for the books: 2 Halloween masks for the price of 1! The Halloween Skull Neck Gaiter Set from PopFun makes clownin' around no joke... I, the Count, am delighted to be the vampire who weighs in on all things freaky and fashionable, and let me tell you - these masks make the perfect costume accessory! Halloween fun has never been this simple. Each clown and skull mask is made with premium quality microfiber. You and your cohort of horror can become the Skull King and Dread Clown without scaring away ultimate comfort! Breathable and easy to wear, these masks will make the perfect complement to any holiday costume. Friends of fright'll jump at the chance to don these gaiter masks, measuring approximately 10" inches long and 19" inches wide. Count on me, the Count, when I say that these costumes will make for a memorable fright on their own. Get creative with it, these masks make a wonderful addition to any wardrobe! And don't worry, each mask holds that magical quality everyone enjoys - one-size-fits-all! The Halloween Skull Neck Gaiter Set certifies that revelers will delight beloved guests and neighbors; unruly ghouls and goblins alike!
Features of the Halloween Skull Face Mask
VALUE PACK: 2 pieces of multipurpose elastic face covers that come in 2 designs - a clown and a grim reaper. It is washable and reusable.
 PACKAGE DIMENSIONS : 6.9 x 4.2 x 1.2 inches. Item Weight: 0.17 pounds. The product is 9.8" in length and 19.7" wide. One-size-fits-all sizing. Unisex. Suitable for ages 14+
PREMIUM MICROFIBER MATERIALS: 2 face covers that are made from 100% stretchable microfiber polyester - it is lightweight, extremely soft, stretchy, and breathable. Designed for comfort.
CREATIVE STYLING: Can be worn in 16 different styles! Multifunctional headwear that can be worn in many ways for all types of styling preferences. Easy to wear: can be worn on the face, on the head, or around the neck. Can be used as a bandana, scarf, headband, face mask/covering, wristband, neck gaiter, and more!
DAILY OUTFIT: Perfect for outdoor activities, such as outdoor sports (hiking, jogging, cycling, yoga, exercising, motorcycling, snowboarding, skiing, etc.). Effectively protects against UV rays, dust, and wind. A great addition to festive parties.