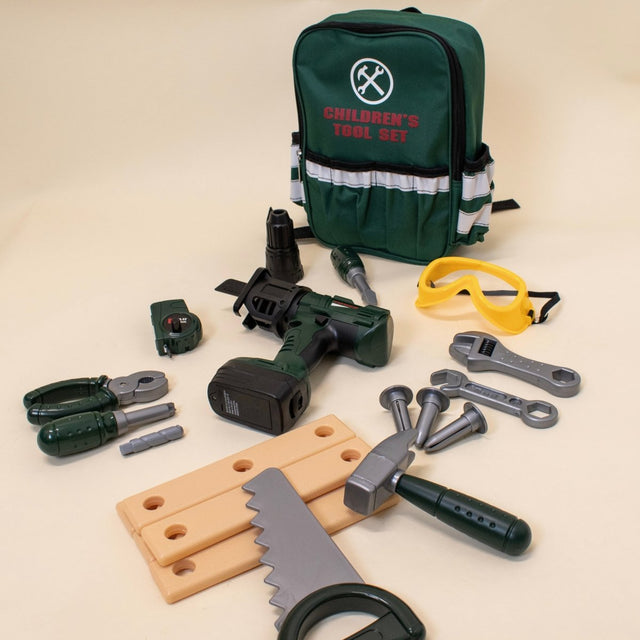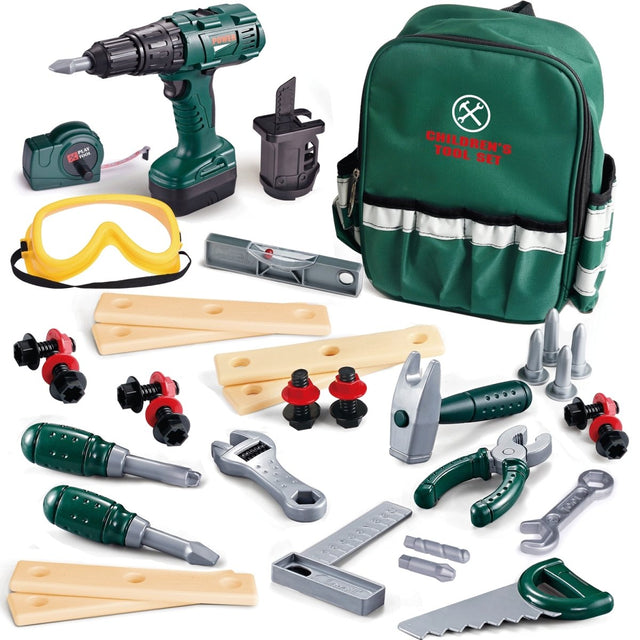 Little Builders Will Love Handyman Toy Tools from PopFun! 
PopFun's Handyman tool kit helps encourage imaginative, creative, and independent play. This toy set helps children develop fine motor skills, improve manual dexterity, and have hands-on abilities. PopFun's Handyman Toy Kit is waiting for you!
35 Items of: a pair of safety goggles, measuring tape, battery-powered drill, hammer, bolts with included nuts, screwdriver, wrench, pliers, and more accessories. They look realistic but are perfectly safe for kids to use. 


Glowing reviews suggest that your child, too, will love this toy! It's definitely a value set with all of the included pieces. Hyper-realistic, fun, and functional. 
Core Information
Dimensions: 12.1 x 10.9 x 3.2 inches
Weight: 2.35 Pounds
Suitable for ages 3+
Made from sturdy ABS plastic