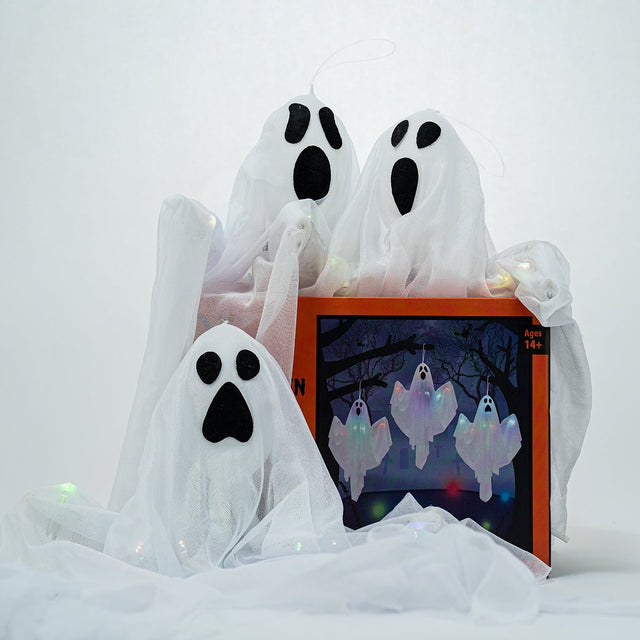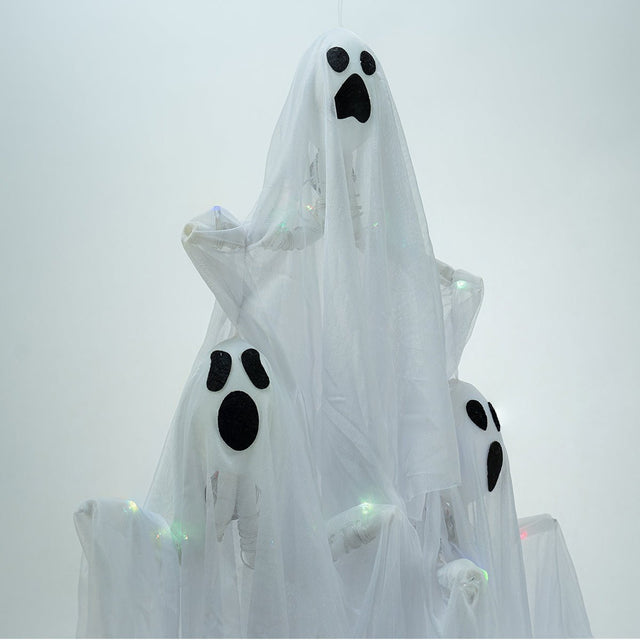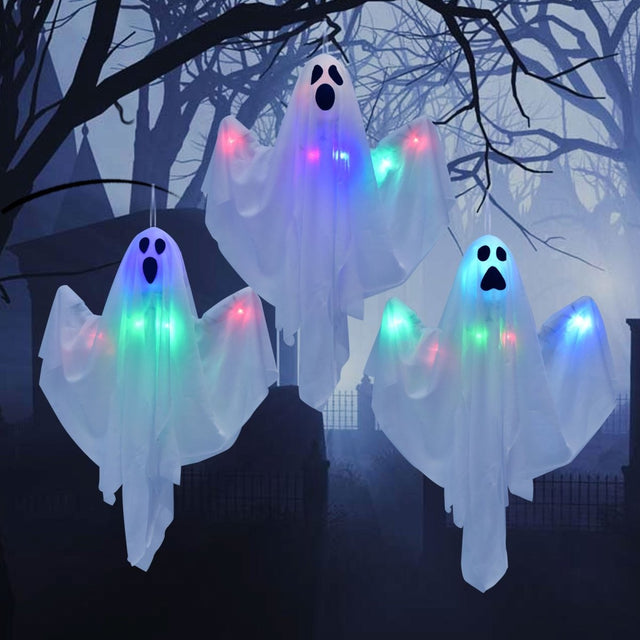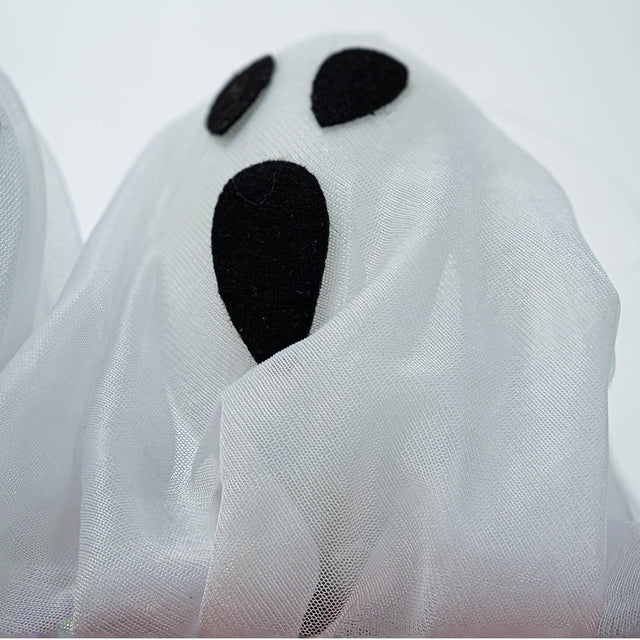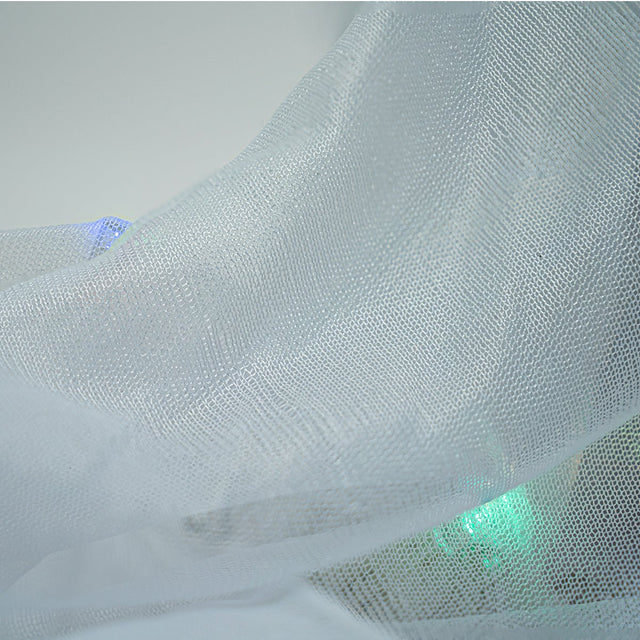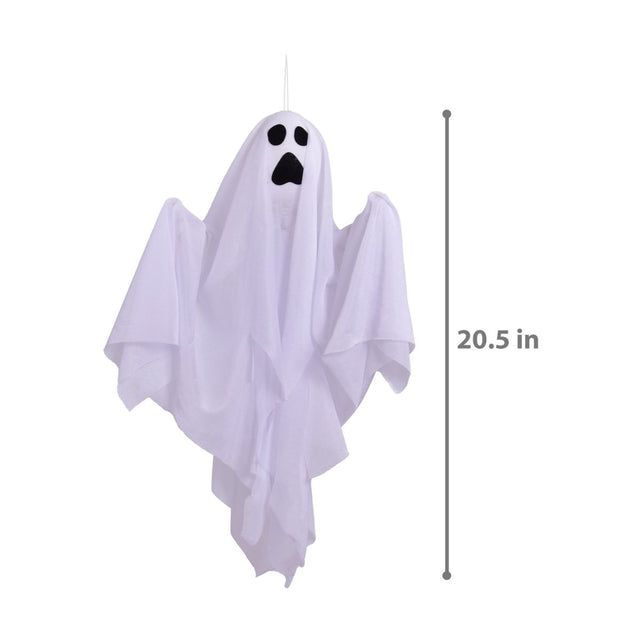 The Haunted Ghost Lights Set is here to light up your holiday
Be careful walking through the graveyard tonight, there's been talk of ghosts roaming about the town. The ghosts are said to take the form of the classic ghoul so often seen on TV. Don't look now, but that just might be the terrifying trio right across the way. These are more than your average Halloween party decorations. Representing a classic symbol of everything spooky, the Halloween Hanging Ghost Trio symbolizes the timeless spirit of the haunted holiday season.
This collection is going to delight festive friends of all ages this Halloween. So whether you're a seasoned reveler or a little one just beginning to get in on the fun, the Halloween Hanging Ghost represents an instantly recognizable classic for kids, parents, and everyone in-between to enjoy this Halloween holiday. Just as you've seen inside your favorite movies and cartoons, this classic spirit is going to lift the spirits of everyone around in an instant. Set these spooky friends up around the candy bowl left out for the trick-or-treaters and you'll be providing entertainment to be enjoyed all night long.
Classic Collection: The Halloween Ghost Trio represents the most classic collection of Halloween spirits available today. Features 3 frighteningly fun hanging ghosts to delight & fright family, friends, and guests enjoying festive nights inside.

Marvelous Lights: This product provides the perfect Halloween party decoration to any home – haunted or not! Light up the night, and the room, once you hang up these cute Halloween finds. Each of the 3 classically spooky spirits flashes Green, Red, & Blue lights, making smiles this special season even more bright.
Effortless Assembly: These Halloween hanging ghosts are designed with long-lasting lanyards, making setup simple and decoration enjoyable. All that's required to get these ghouls flying is a friendly hook or nail to hang on, and 3 LR44 Batteries for that dazzling color throughout the night. Batteries are not included.
Portable & Storable: The Halloween Ghost Trio takes indoor seasonal decorations to the next level – each comical spirit is extremely lightweight & easily foldable. Fun Little Toys designed each of the Halloween Haunters with your enjoyment in mind, from setup to storage!
Long-Lasting Fright: Enjoy the product from spooky season to spooky season, as these Halloween Haunters have been made from premium quality materials meant to last. When it comes to valuable haunts, the Halloween Ghosts are up to the task.
Unit Size and Unit Weight: 10.63*7.09*3.94

[

inch

] & 

0.8

[

lbs

]