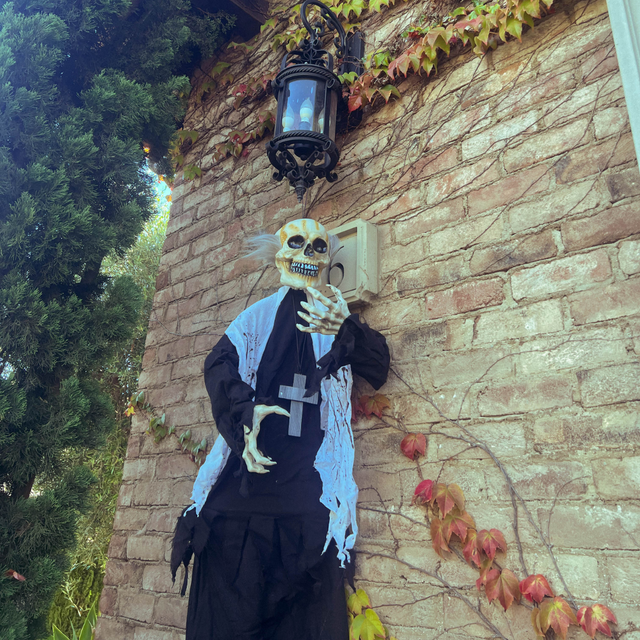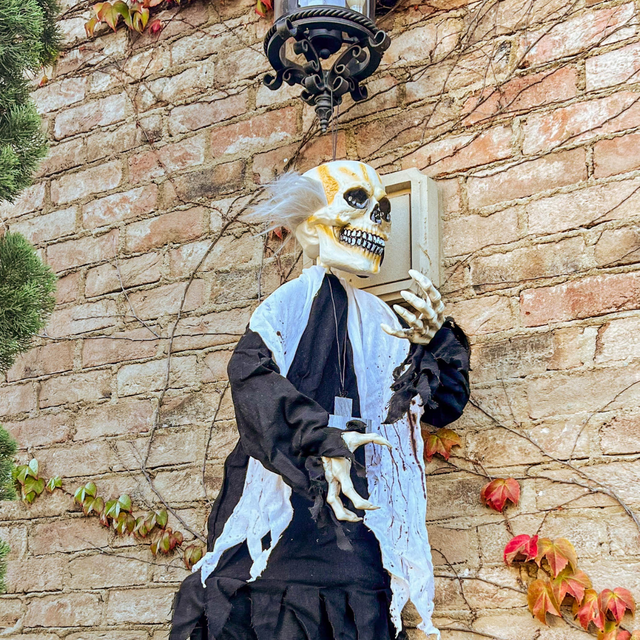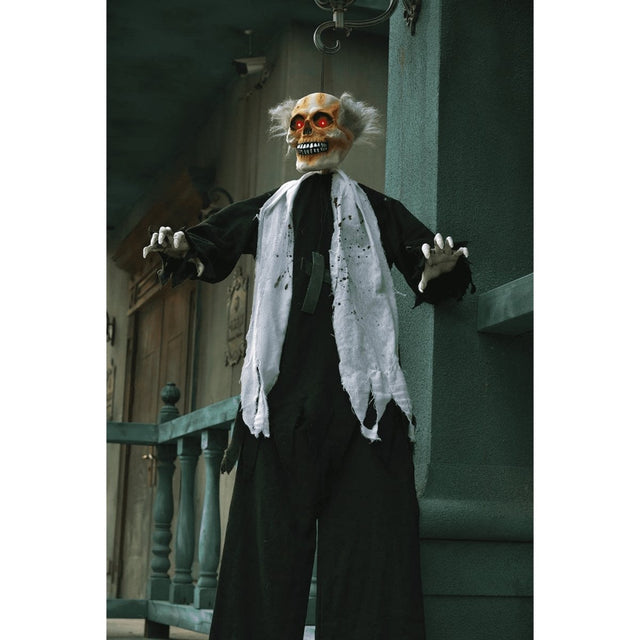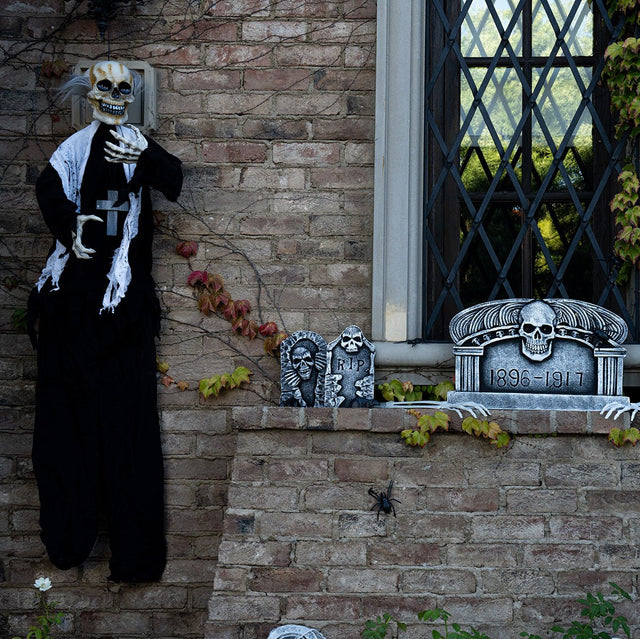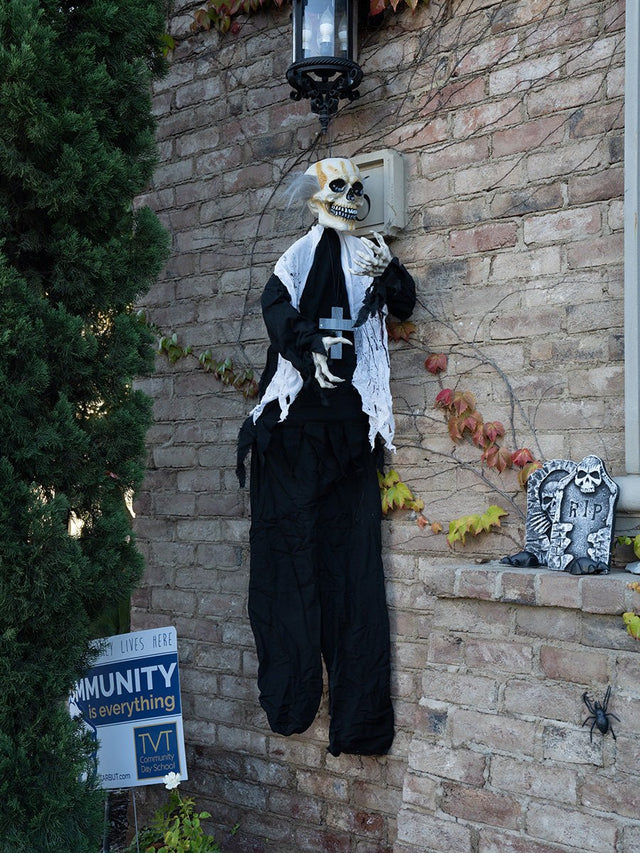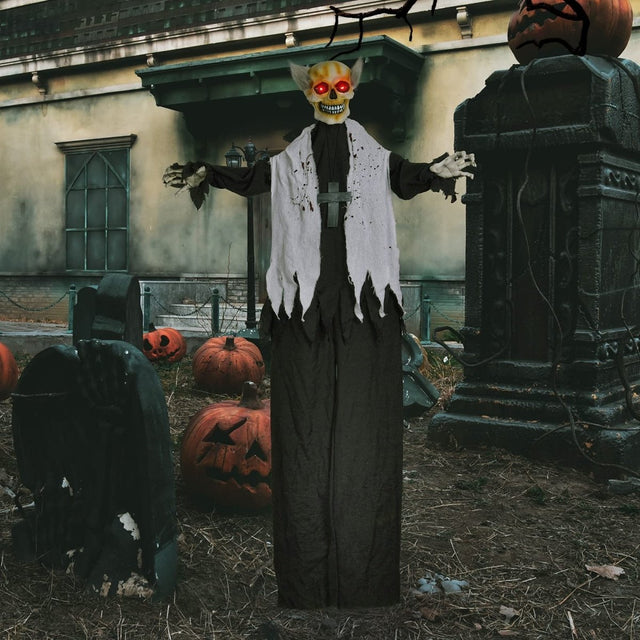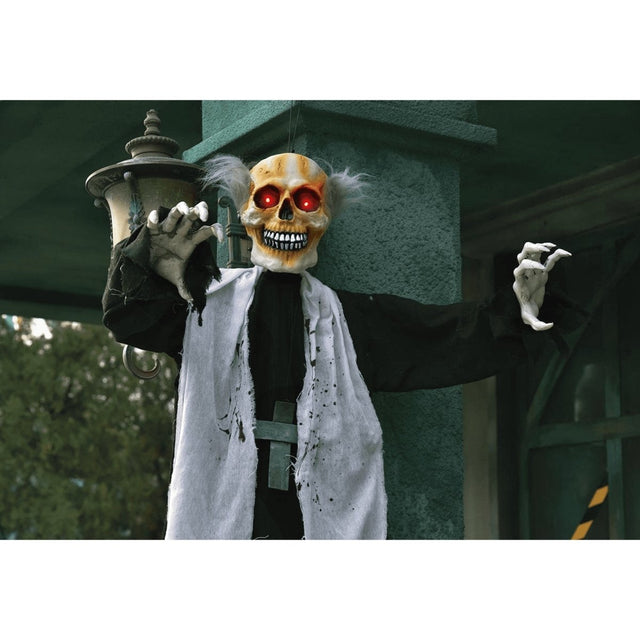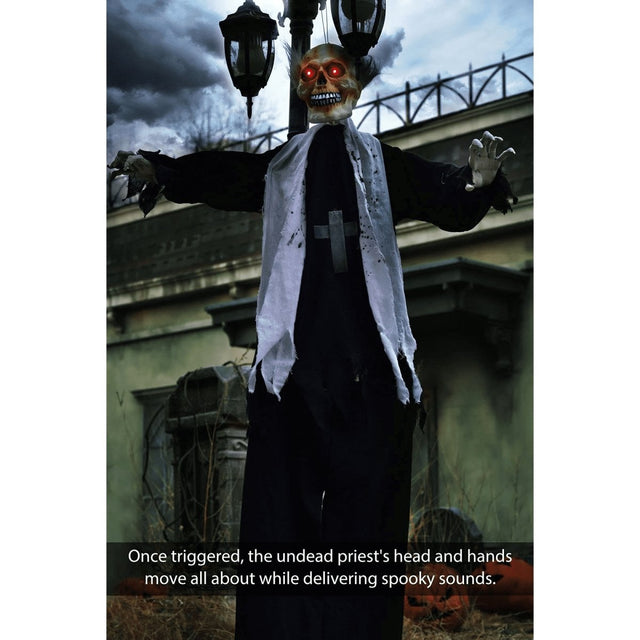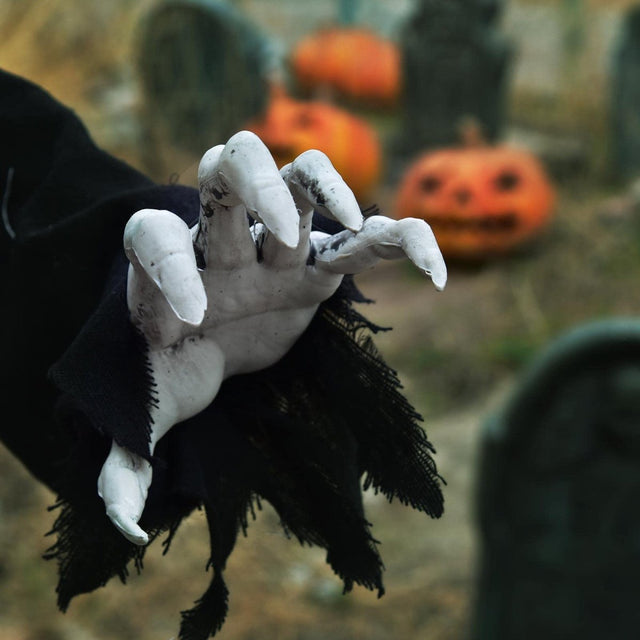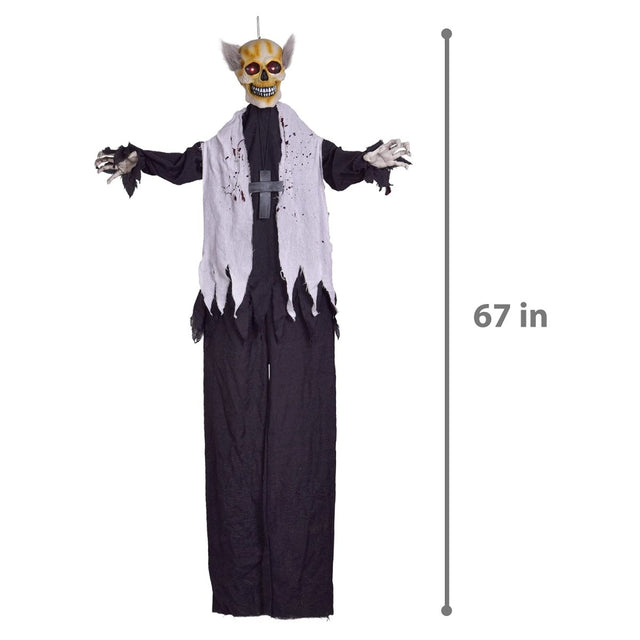 An unholy church has sprung and the Hanging Halloween Priest is presiding
Decorate your porch, backyard, or home with the best Halloween indoor and outdoor decorations available: the Hanging Halloween Priest from Fun Little Toys. This decoration features a freaky undead zombie priest who is bound to make a scene at your Haunted House party this October. Effortless to hang anywhere and perfectly sized for floating fright, this Halloween decoration makes for the easiest setup yet. Provide that additional fright that you've been looking for to cap off a haunted house of your very own with this incredibly affordable seasonal décor.
In the picture above, we've used [PopFun Halloween Collection] to decorate our house!
Are you ready to decorate this Halloween? Use the PopFun Halloween Collection to decorate your house🎃!
Haunted Churchman: The Halloween Priest straight from the pews of the freakiest fables is floating all around, looking for a place to frighten friends
Animatronic Priest: This Halloween hanging ghost decoration is easy to excite. That's right – it's animatronic
Glowing & Ghoulish: Halloween hanging decorations don't always shine, but this freaky friend lights up the night with eyes that glow and flash bright, red lights from its undead eyes. Requiring only 3 AA Batteries, not included in the purchase.
Effortless Assembly: The hanging ghost makes for an easy time when decorating for the festivities. Designed with a simple lanyard system, pick up the lightweight and portable decoration and hang it from any hook
Built to Last: This Halloween hanging ghost decoration represents classic spooky-season festive fun. Bearing classic undead priest attire that's sure to delight, your guests are going to instantly recognize the spirit of Halloween night
Unit Size and Unit Weight

: 17.32*8.66*8.27[inch] & 2.24[lbs]