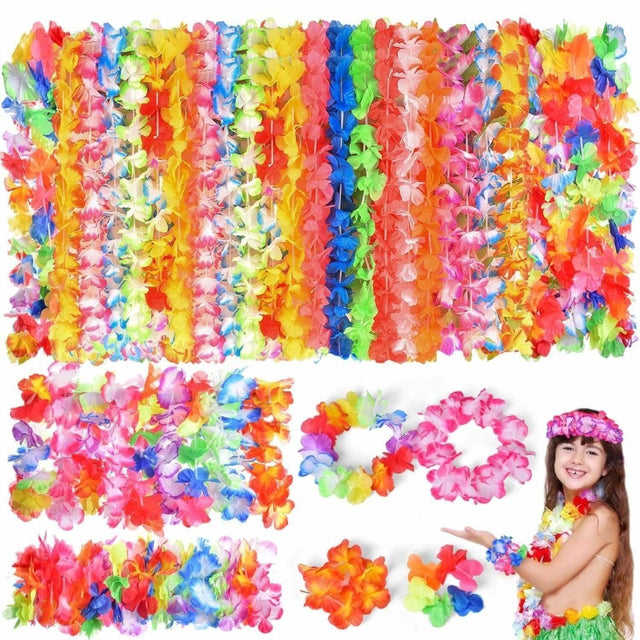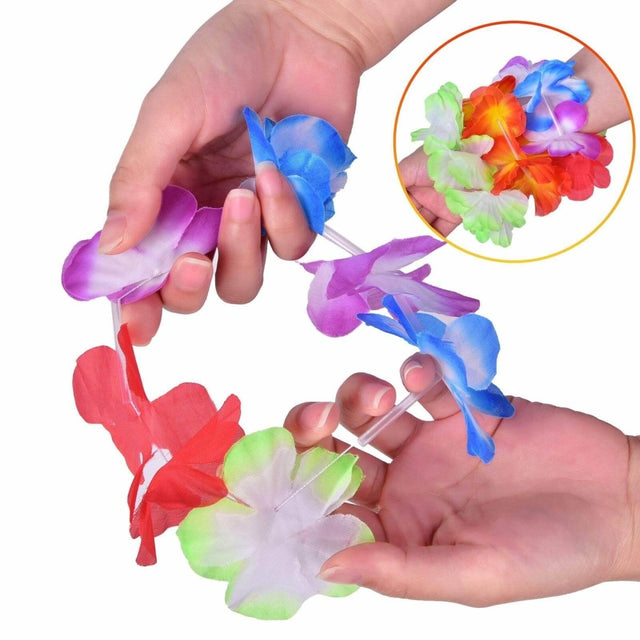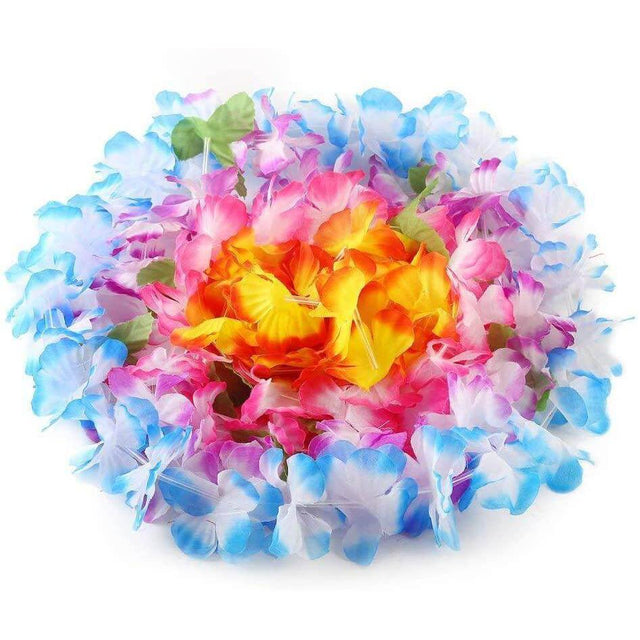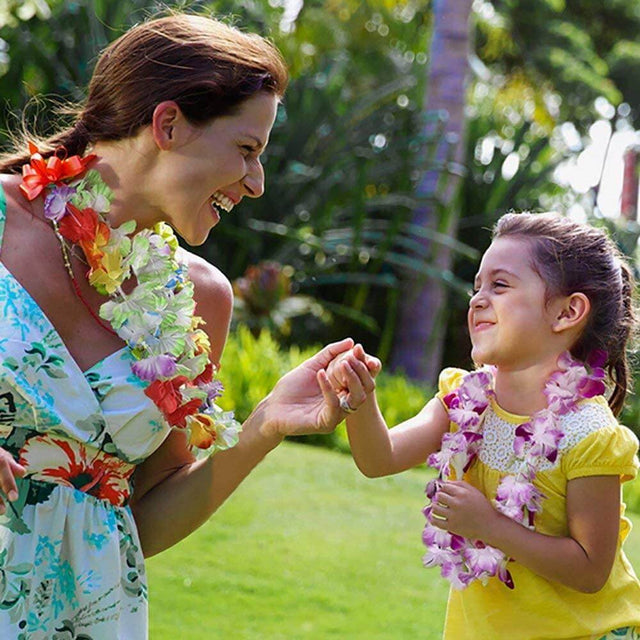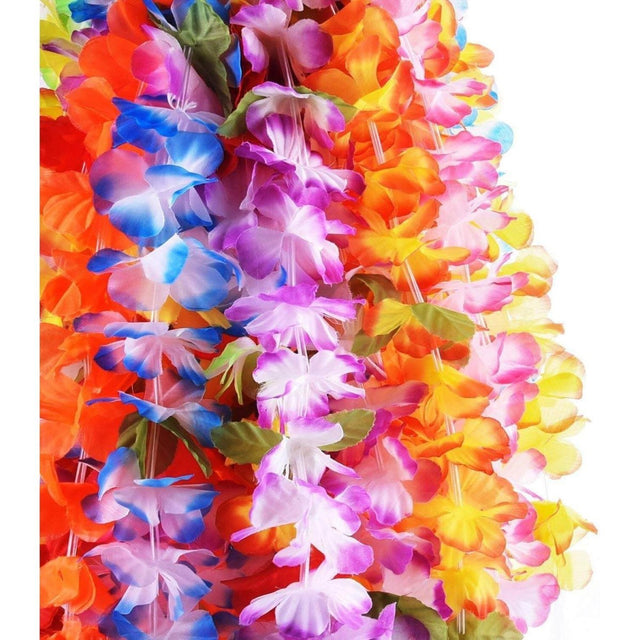 Party the island way with the 60 pcs Hawaiian Leis Necklace Bracelets
The Hawaiian Leis Necklace Bracelets from Fun Little Toys feature 60 Party Pieces for the whole neighborhood to enjoy! This product includes three different sizes of flower leis to be worn as wristbands, headbands, or neck garlands. There are 20 leis necklaces, 20 leis headbands, and 20 leis bracelets included in this set.
Full of vibrant color combinations such as red, orange, yellow, blue, yellow/red, pink, white, green, white/blue, rainbow, and many more! Enjoy your next big outdoor celebration with the Hawaiian Leis Party Pack only on PopFun.
Luau Party: 

This product includes 10 headbands, 22 wristbands, and 40 classic leis

Island Design: Each piece reflects the spirit of the islander in both color and design
60 Piece Collection: Provide the entire party with fun decorative wear as this package packs over 70 pieces of fun
Combo Colors: 

There are plenty of fun combo colorations in this sunny set

Worry-Free Warranty: 

The product comes alongside a 90 day worry-free warranty