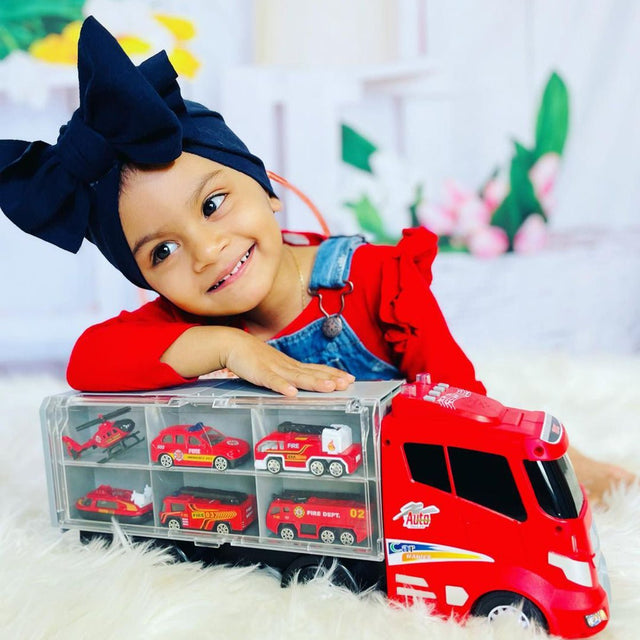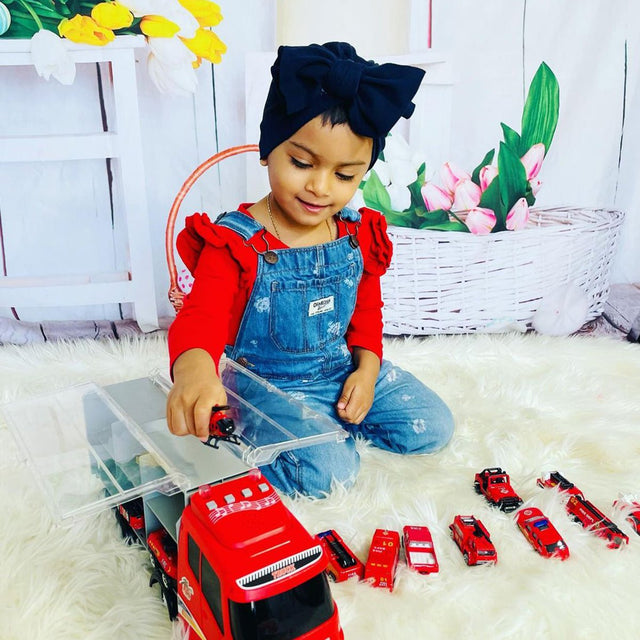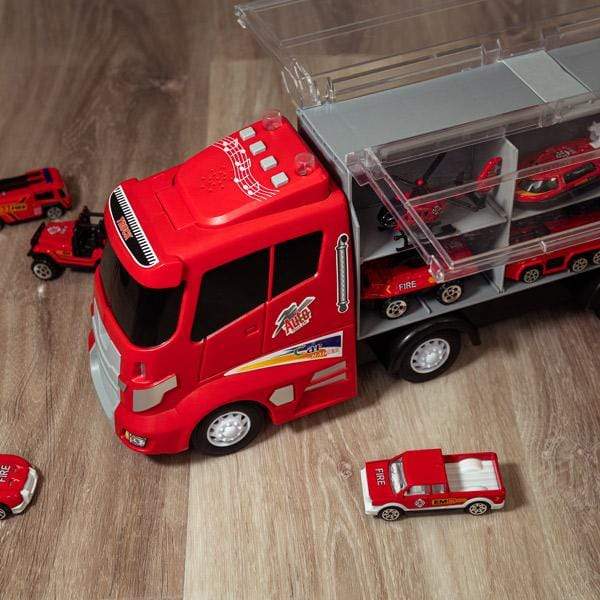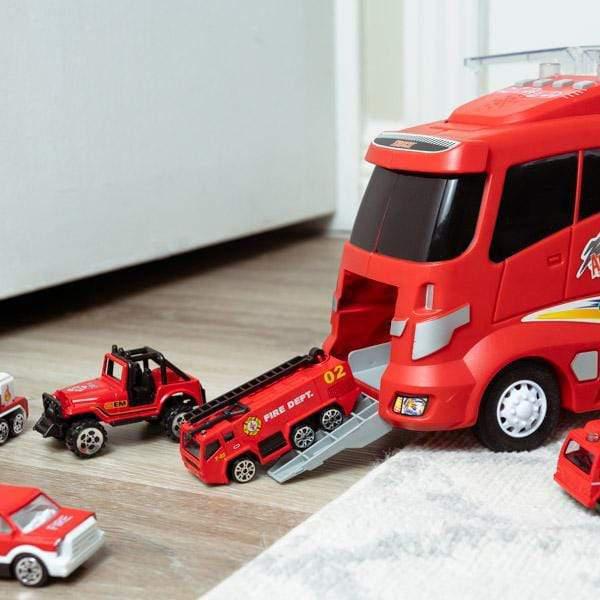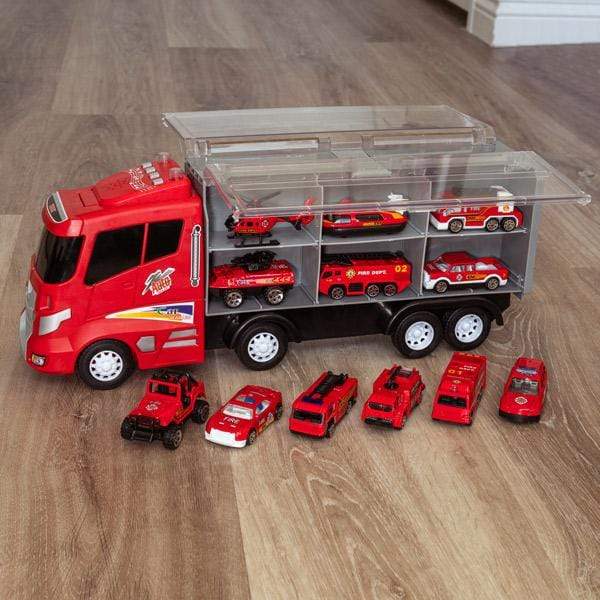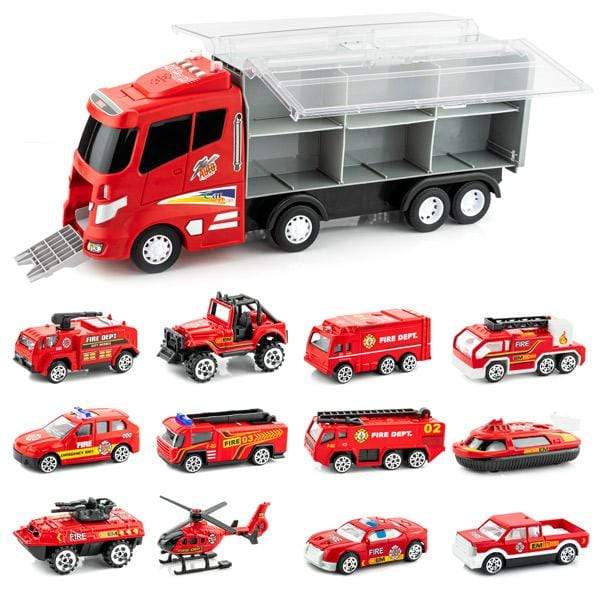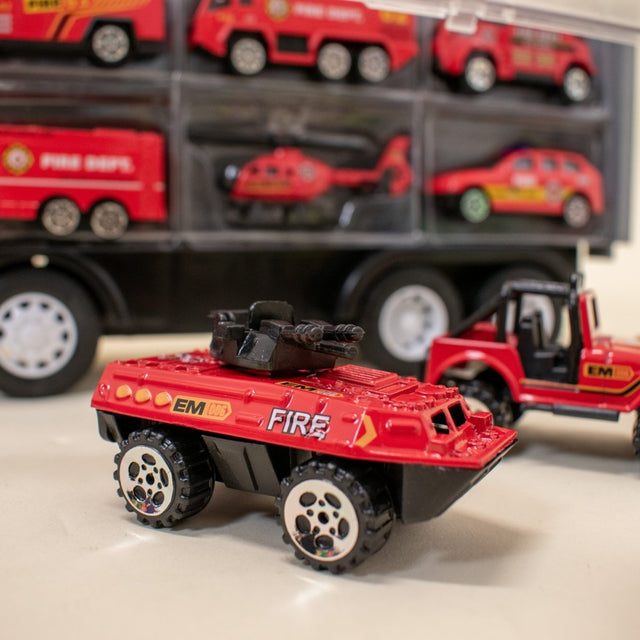 Save the Neighborhood with
the Jumbo Red Fire Truck Toy
The Jumbo Red Fire Truck Toy from PopFun provides 12 toy cars for kids in 1 awesome truck carrier. This red toy truck provides a designated space to place each of the roller toy cars. Eliminate the potential headache of losing all of your car toys, and pick all of them up with ease! 
All you have to do is snap open the lid and tuck them safely away into the large engine carrier. There is a spot for every vehicle. Snap close the lid and easily transport all the vehicles in one large carrier truck. Alert your imaginary world with the lights and sirens buttons on top of the fire truck! Allow kids to pretend play as their favorite neighborhood heroes.
The main truck measures approximately 16" inches in length, while each car toy measures around 3" in length. Portable, convenient, and most importantly, fun. Save the day with this toy today! 
🚒 12-in-1: 

This toy features 12 awesome toys in 1 massive carrier car

🚒

 

Versatile Gift: Gift this truck

 for your kid's next birthday or just as a surprise they're going to enjoy. Perfect for every occasion. 

🚒

 

Portable:

Fun Little Toys designed this product to be easy to transport and even easier to store, featuring designated compartments to fit each of the cars.

🚒

 

High Quality: Each playing piece in this product is sourced from high-quality materials, ensuring playtime is safe and long-lasting every time.
🚒

 

Perfect Measurements: Each little car measures about 3" in length, and the big engine measures about 16" long.